Friday May 26th
I needed a peaceful and local day at a pond; and where better than at Cadnam Common where my interest began all those years ago.
A stiff breeze tempered the heat and was potentially perfect for some marvelous aerobatics.. The dragonflies certainly didn't disappoint with a teneral Four-spotted Chaser rising from the scrape on the way in, and at the pond proper it was a scene of frantic activity.
Four-spotted and Broad-bodied Chasers, a male and female Emperor, a male Downy and the usual smattering of Large Red, Azure, Red-eyed, Blue-tailed and Common Blue all staking their claim for territory. The chasers predictably ruling the roost, constantly pestering the Downy while the Emperor remained aloof; the prefect among the bullies.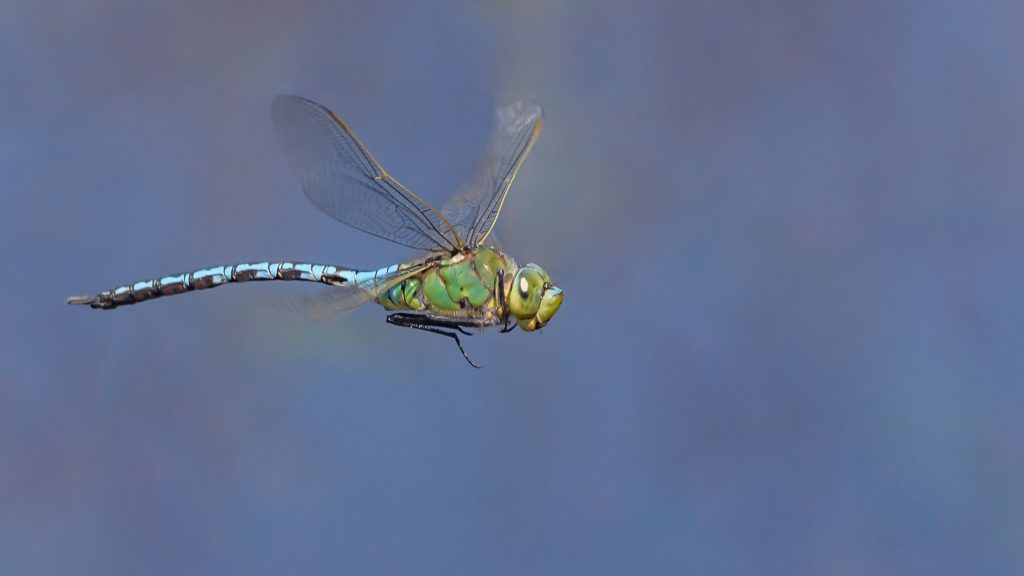 Despite the recent rain the pond is showing it's usual signs of drying out along the fringes, the protruding underlying grasses making in-flight photography hard work trying to keep your subject in sight among the busy background.
I wanted in-flight time with the Downy, but the constant bullying by the BBC's put pay to any predicted path, so I attempted the impossible by trying to grab a shot of the melee.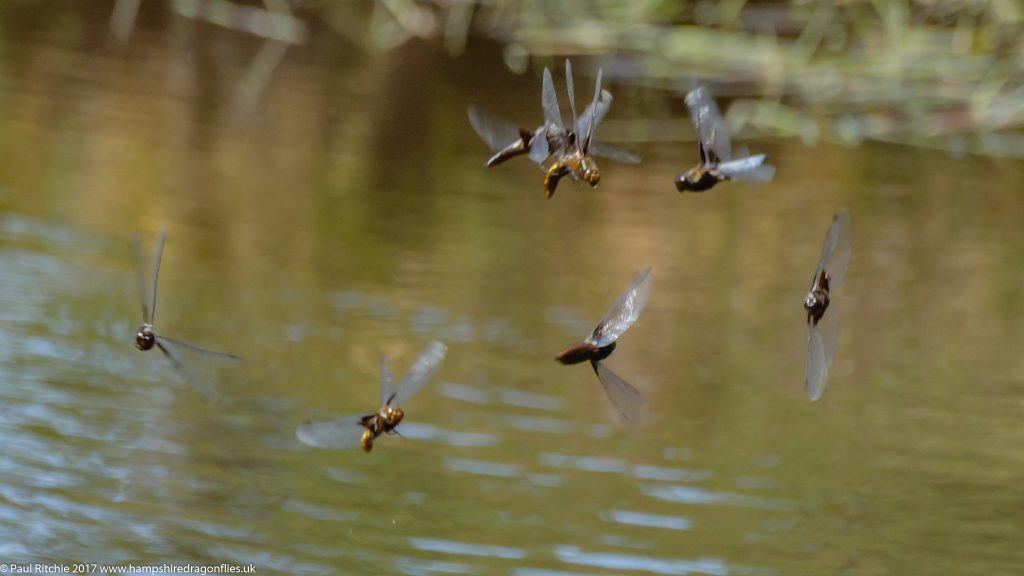 Although not perfect it does give a good impression of the activity. When they're not engaging in tumultuous behaviour they find a suitable perch to survey their territory.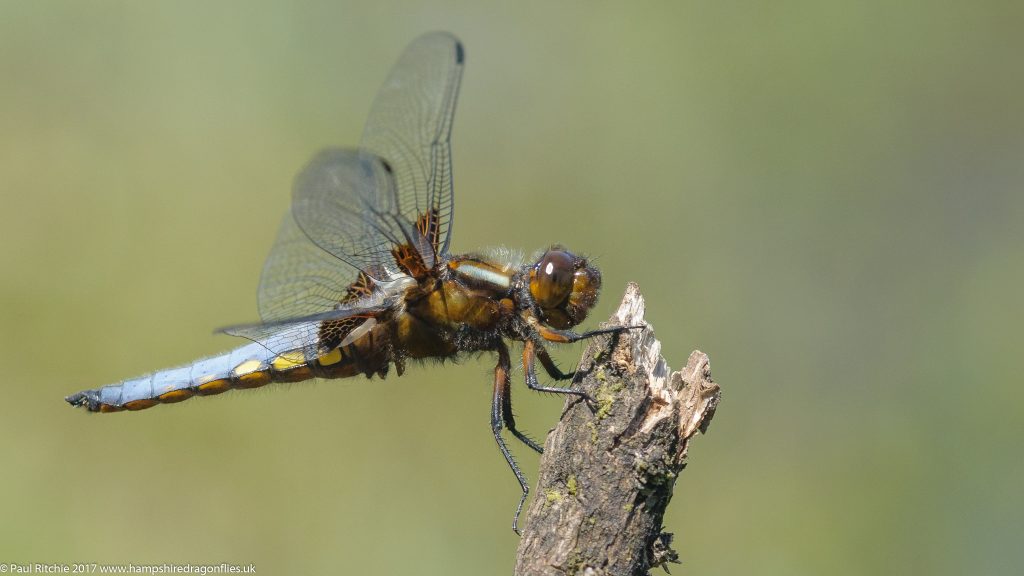 The damsels were all going about their own business undisturbed by their larger cousins. However today was all about taking in the tussles, the frequent pairings and the subsequent ovipositing of the Chasers and the more purposeful flight of the Emperor.
Saturday 27th May
Last good day of the weekend and me somewhat frazzled after a night of partying, Sue & I headed up to Bramshill to grab some fresh air. At the small ponds the usual candidates patrolled, including an occasional Hairy.
The pond clearing has already overgrown to a challenging jungle at least offering safe retreats for the many teneral and immature Odonata, with several Emperor, a couple of Broad-bodied and a fair showing of Four-spotted.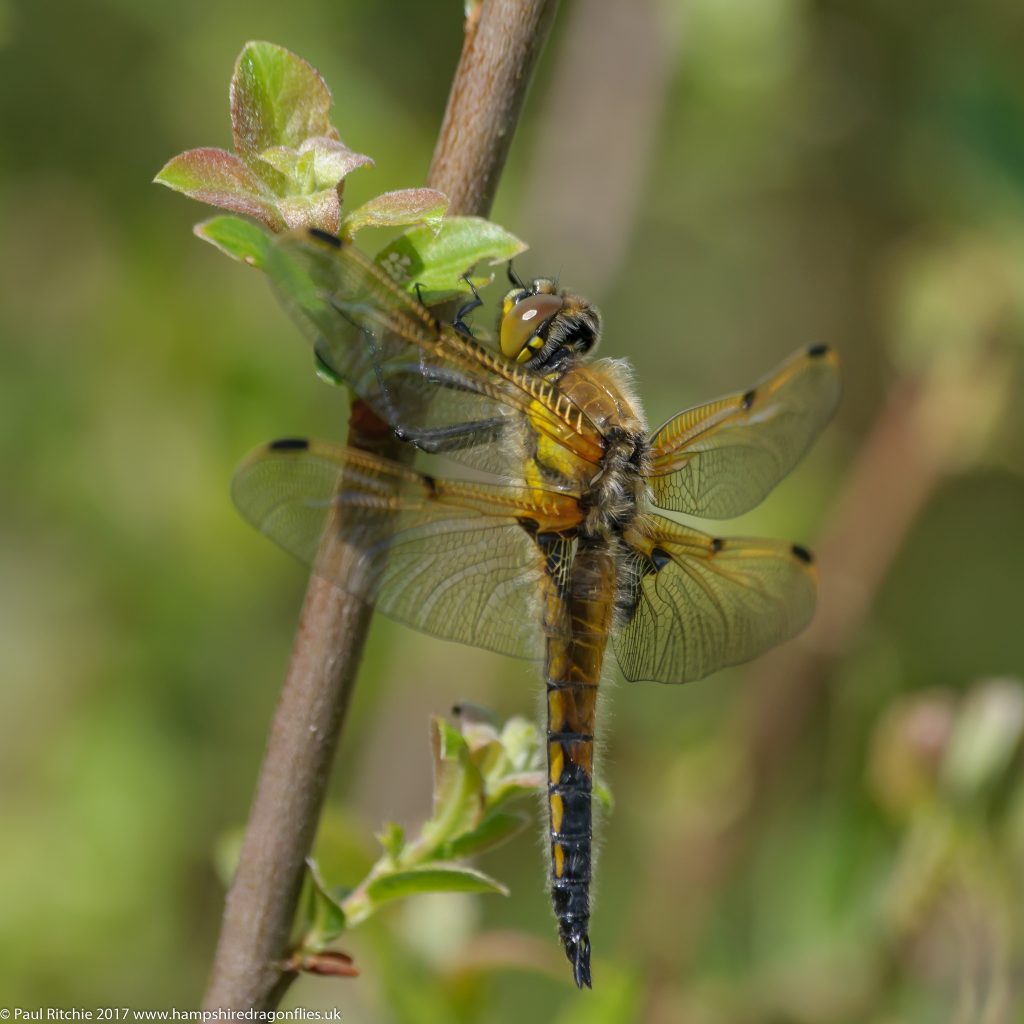 Beautiful Demoiselles decorated the entrance to the path while along hawker alley the tenerals were rising to the trees or foolishly landing on the gravel path. So far only Four-spotted patrolling the waters edge.
At the far end of Long Lake more Four-spotted, an Emperor and a difficult to pin down male Hairy gliding effortlessly in & out of the Bulrush. Nothing much in the (overgrown) clearings so we headed across the other side where we bumped into Alex Berryman; a young and enthusiastic ambassador for the BDS.
After initial greetings he pointed out a thoroughly-chilled male Downy Emerald, quite content to sit there for the camera.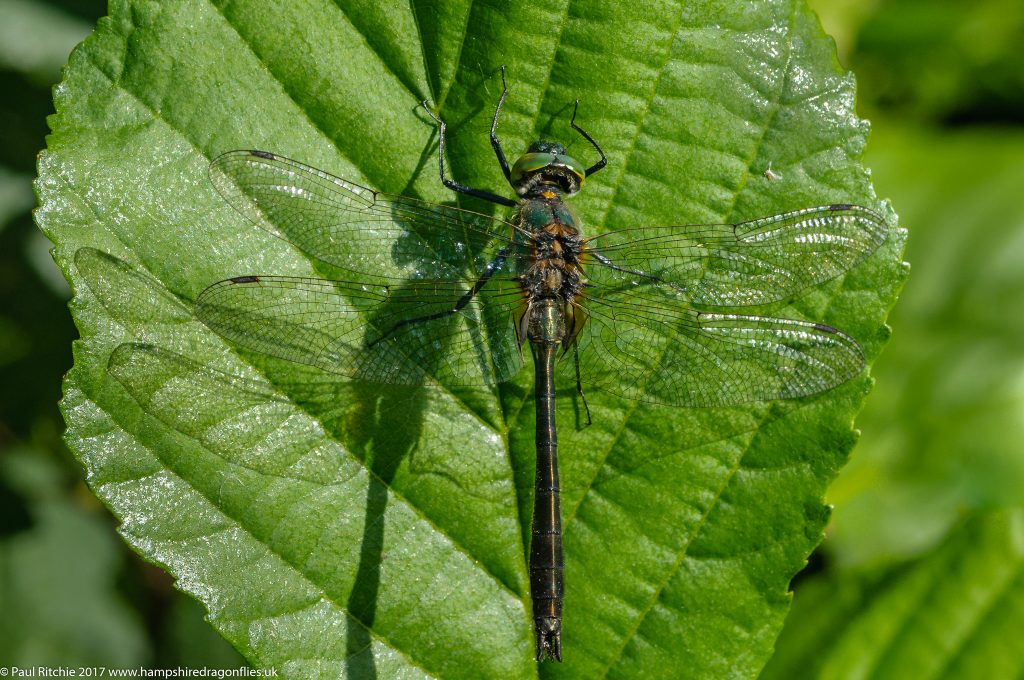 At last an opportunity to warrant the trip. Not many opportunities, and in-flights are even harder work with a hangover! I finished the day with a pair of Common Blue.