Sunday 11th September
It must be two months since we visited Bentley Wood; possibly a combination of being eaten alive by horseflies on our last visit or just being busy elsewhere, but our absence certainly made us appreciate it's qualities.
We could have drawn a blank  but I'm pleased we had the late summer bonanza worthy of a truly excellent dragonfly day. I didn't get the Southern pair I wished for, although we did see two pairings – both flying far and high into the trees, which makes me think my only previous opportunity seven years ago was pure luck.
We had enough Southern and Migrant action to keep me busy and more than content. The Southern weren't the most aggressive; that prize went to the Migrant, who this season have continually been the bullies on the block. During one battle the Southern was grounded by the Migrant and the latter stayed around as if to say 'stay down'.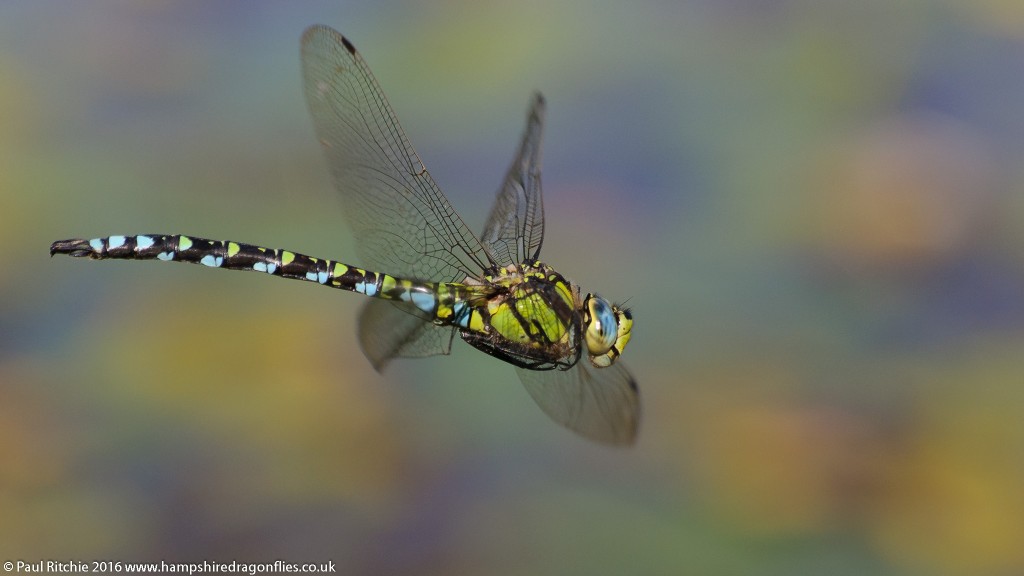 It's a behaviour I haven't witnessed to such a degree before. Migrant usually back off and mind their own business, preferring not to start the fight. The inexperience of just-mature adult Southern adversaries might goad them on, but I've seen Migrant attack all comers this season.
On the way out I unintentionally disturbed a female Southern along the path. Thankfully she stayed low and local, perching up nearby where Sue saw her land. Such was her perfectly-camouflaged choice that I failed to see her for what seemed like ages.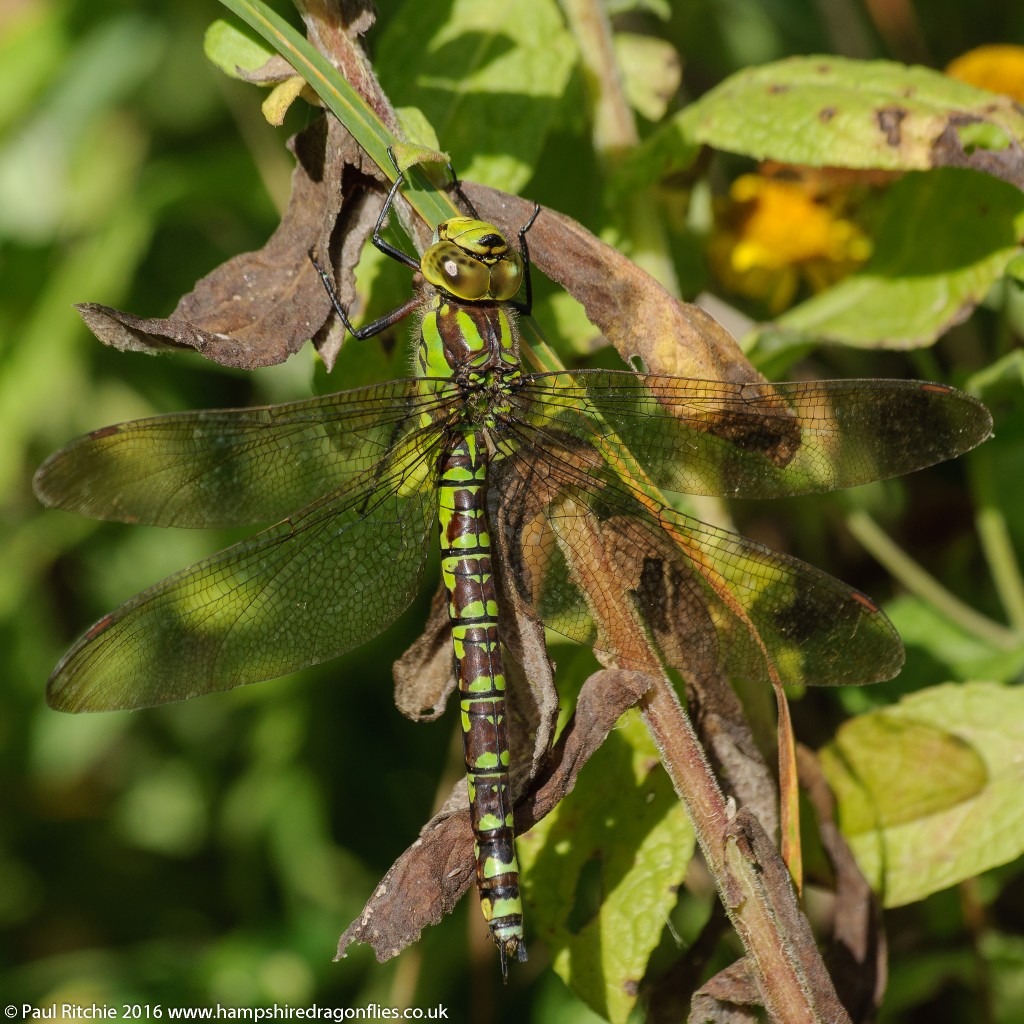 A thoroughly enjoyable afternoon considering it wasn't planned.
Tuesday 13th September
I couldn't risk another day hoping for results at Ramsdown so Bramshill it was. Knowing full well I might just be repeating myself there is always the chance of the unexpected. Reason enough for a journey which isn't much further than East Dorset.
The ponds were quiet so I continued along the path to Long Lake where I set up camp watching the Migrant, Ruddy and Common Blue. The Migrant were perching frequently on the bulrush, offering the first opportunities of the day.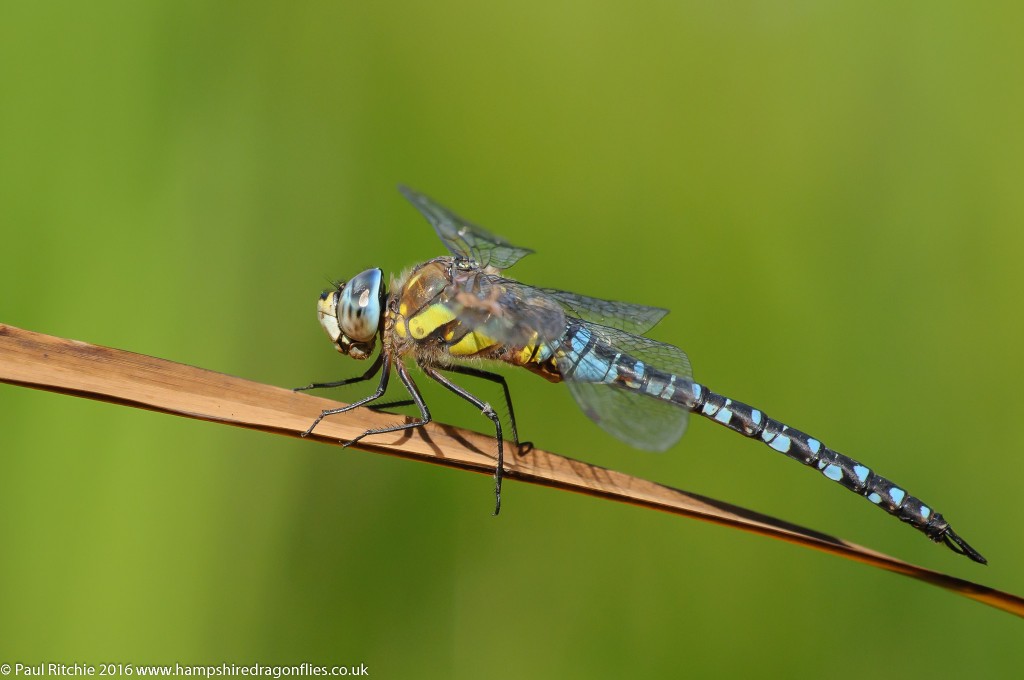 I have a preference for profile shots, but won't refuse the classic from the back if the setting allows.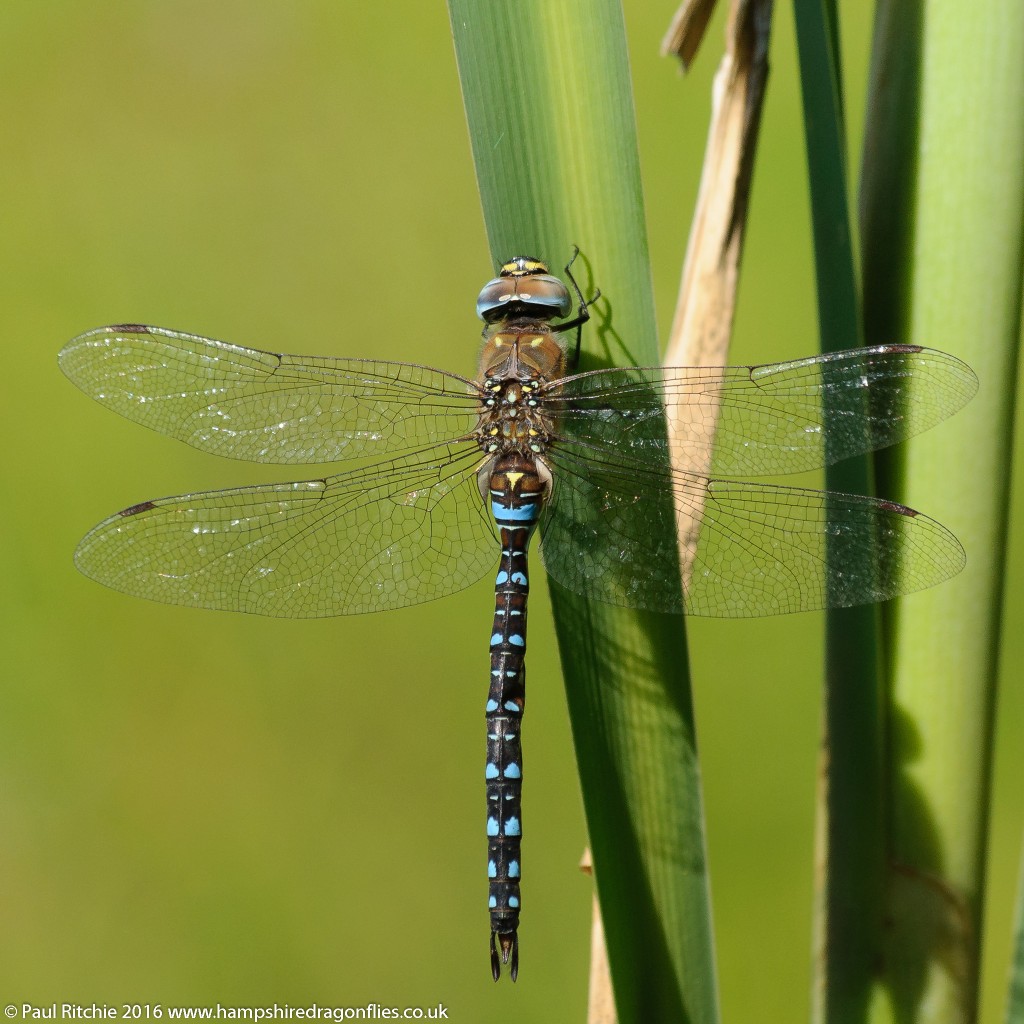 Just as I was about to move on a male Southern flew in and kept me amused by being totally unpredictable, so I watched and waited until he felt comfortable enough to oblige.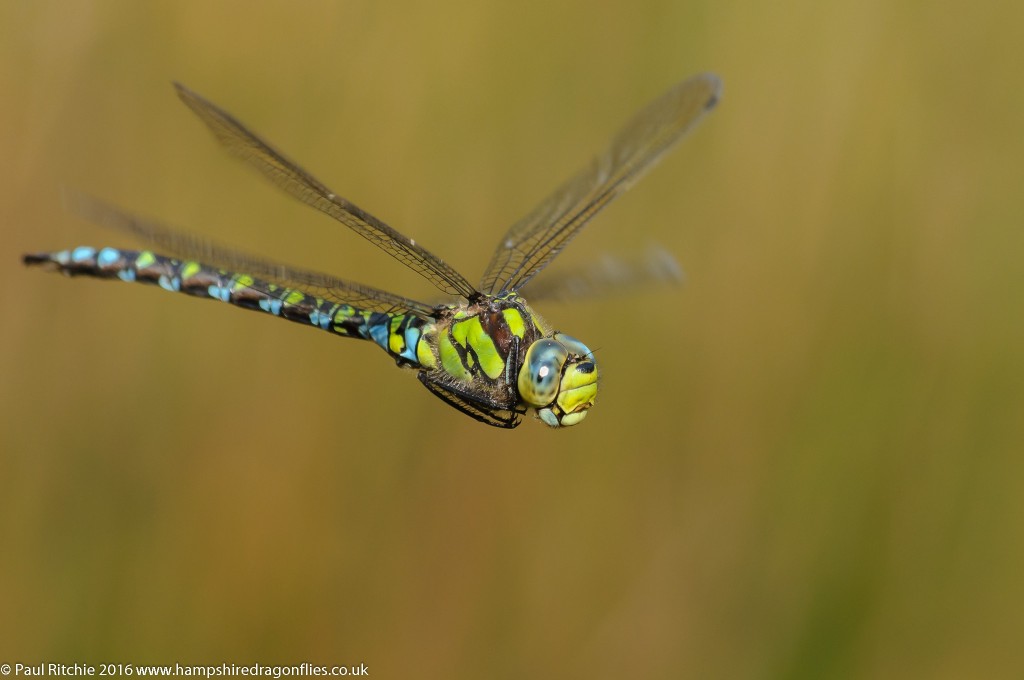 My final subject of the day was a male Southern patrolling the darkest corners of the mossy pond, but this wasn't where I wanted him today. Once again I persevered and coaxed him out above the moss for the perfect finish.
If you click on the image you will see a gif compiled from three consecutive burst as he briefly hovered above the moss.