I never thought it would be a fortnight between posts now that the season has started, but I've had little luck with Odo's or even butterflies during this time. On the few days I've attempted to venture out between the storms, pickings have been near non-existent.
Terrible, but when the weather's to blame, what are you gonna do?
I did manage a comparatively successful day on the Saturday following the Hairy encounter. Sue & I joined Doug at Studland hoping for a glimpse, and maybe a chance, of bigger game than Large Reds.
On a gusty and unpredictable early afternoon over the course of two hours we managed a good selection of Large Reds and even a couple of Hairy sightings. Surprising considering the conditions.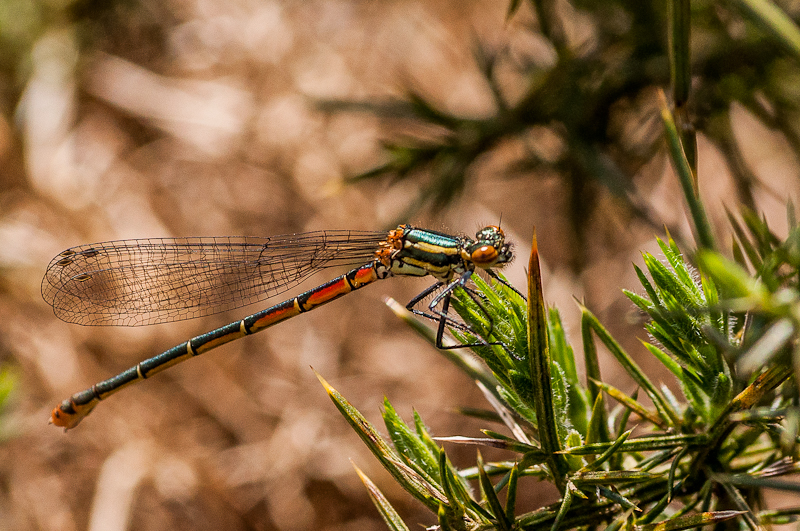 The increasing wind and approaching clouds meant that would be it, and after parting the heavens opened.But at least we saw something and Doug managed some needed video while I managed a couple more Large Reds in absence of anything else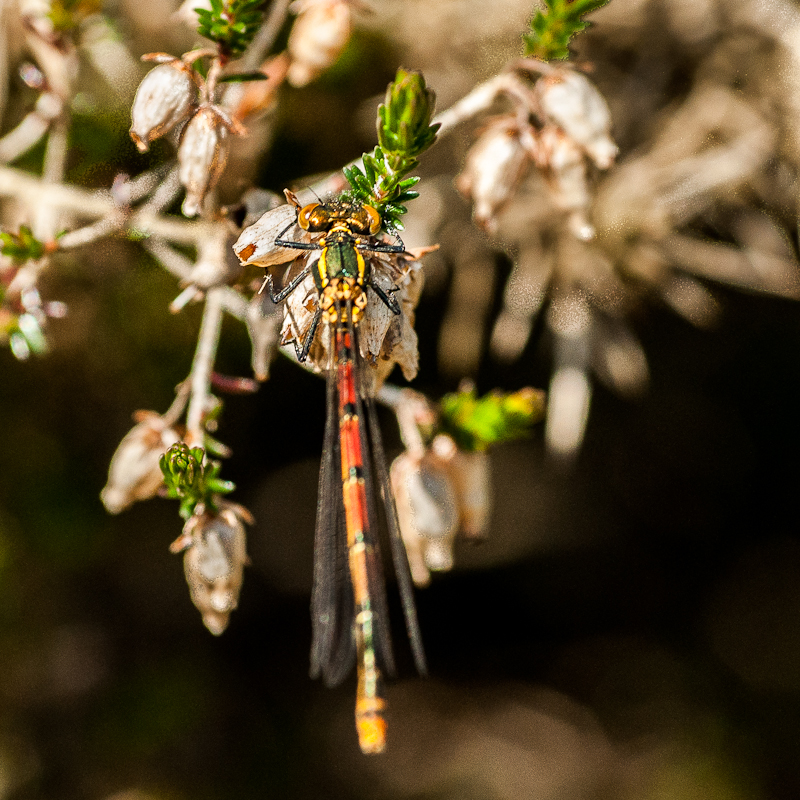 Since then it's been futile to consider hunting dragonflies in  such unfriendly conditions, but I remain hopeful.  I braved the gales on Thursday for Hatchet Small Pond and Pennington, where Avon Water had burst its banks.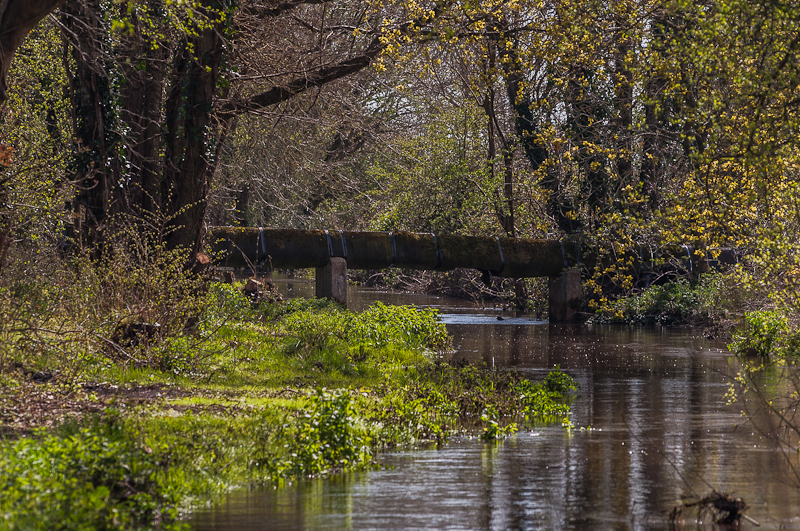 A lone Orange-tipped male was all I managed, and only bccause I distirbed his shelter. No photo, but I shouldn't expect one after disturbing his wet & windy solitude.
The weekend was a washout, so no hope there.
Today I went out with hope and realtiy visiting three of my favourite sites for any signs of life. Cadnam Common first. A good two weeks since my last visit. The only change being several satellite ponds & extensions which, given ideal conditions, would be a welcome bonus for playful Chasers. Too strong a wind put play to promising sunny spells with nothing seen.
Broomy wasn't any better. The gorse thicket is better sheltered than Cadnam, but still nothing – except the odd moth – could be found.
And then Troublefield….
I was wary given recent rainfall, but the topography of this site means that even in the worst conditions, the shelter meant any sunny spells would raise the temperature and humidity levels enough to witness some insect activity.
Signs were promising with a battling pair of Speckled Wood butterflies greeting my entrance, but hopes were soon dashed at the sight of drainage pipes leading from the wood underneath fresh gravel.
I decided to visit the northern pastures first, and was surprised to find a padlocked chain securing the gate – normally (yet only recently) found on the southern gate.
After climbing over I realised the reason was probably to keep the humans out rather than the cows in, as the Moors River had broke its banks. I couldn't proceed more than a few metres without getting out of my depth, even in wellies.
The southern meadow was no better.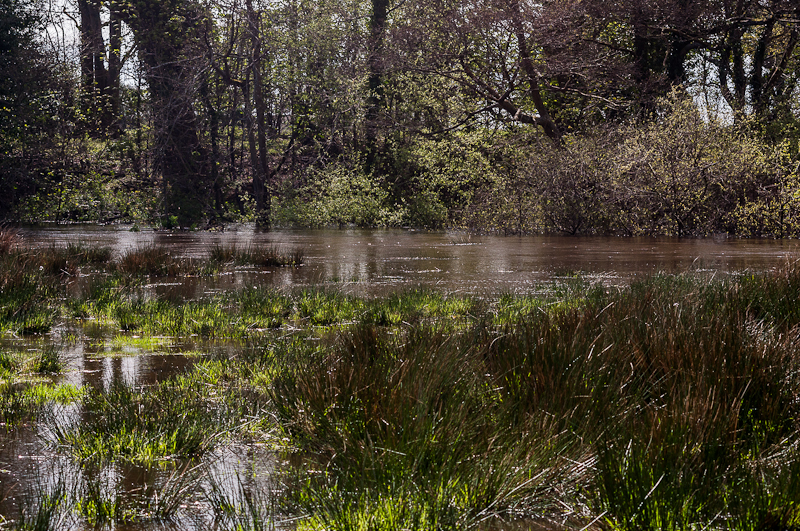 The gate was unlocked, but such was the saturation that even I gave up after a couple of metres. A couple of Orange-tipped and Brimstone butterflies passed over the deluge showing that even the briefest sunny spell could trigger a feeling of hope….