After visiting the Wall Lizards in Boscombe yesterday morning, I hopped on the ferry to Studland to see what was about.
Returning to the exact same spot I saw the early Downy last season, and hoping to spot one or maybe a Broad-bodied or Four-spotted Chaser early, I was more than surprised to encounter a lone Hairy raise up from the gorse with my passing.
I stood there, elated at the sight of my first 'dragon' of the year,, but worried he would fly off out of sight like they normally do. He landed again showing me his back profile and then seemed to lean forward, making the angle even more challenging.
Stealth mode at the ready, I crept slowly and deliberately through the gorse hoping to get a better angle without spooking him.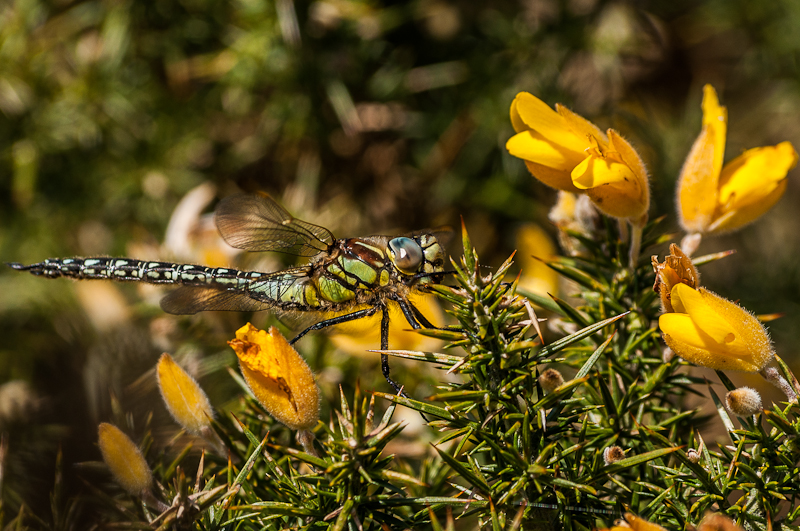 Considering the trouble these have given me in the past, it took a while to recover from the encounter. And so soon in the season.
As well as this most welcome individual, there were reasonable (50+) swarms of Large Red Damsels in the same area. Provided you were prepared to search a little bit deeper, who knows what treasures would appear.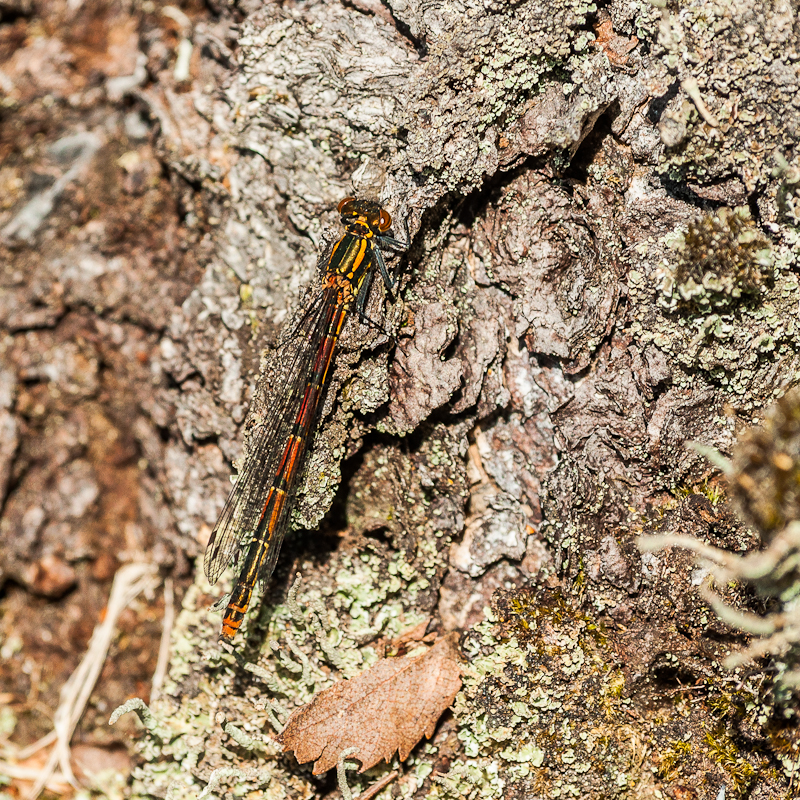 I did my usual round, spotting several more Large Reds, but no other surprises.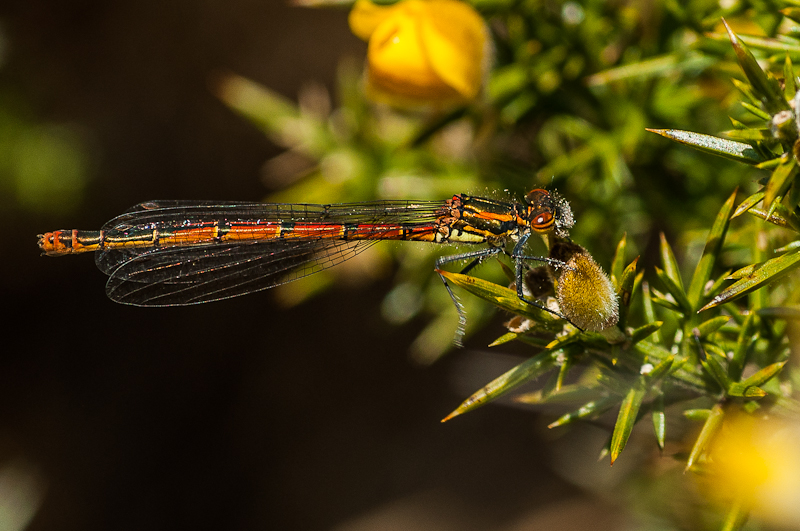 The Hairy was still around on my return, but this time he did fly up and disappear out of sight.
Fair enough, to ask for more would've been greedy….