After a week of primarily butterfly activity I ventured out Tuesday in search of dragons. On Tuesday 24th I took a walk along Latchmore Brook from Ogdens as far as Deadbuck Hill, taking in both the banks including the boggy areas and seepage's to the north.
At 10.00am on a blustery and relatively cool morning there wasn't a lot to see, but there were several Beautiful Demoiselles cascading around the main stream, Male & Female Broad-bodied Chasers in the bogs and feeder streams, and several teneral Large Red Damsels concentrated in one small area.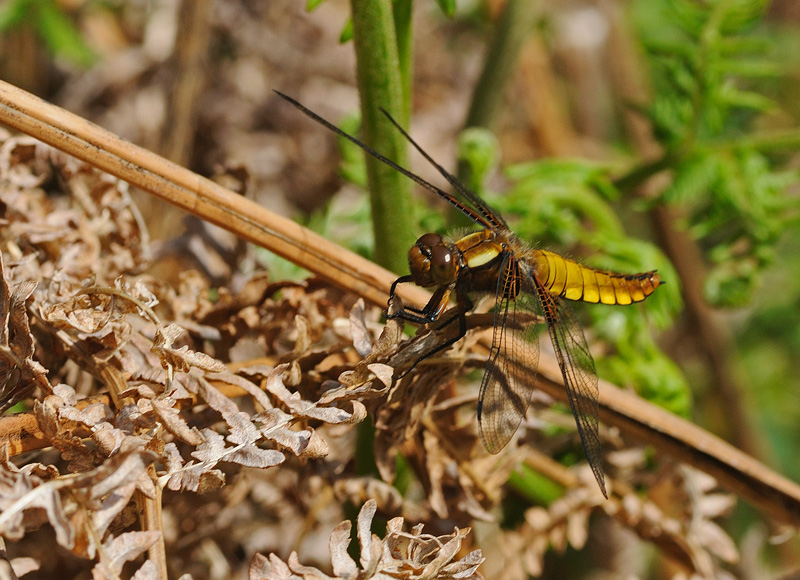 Dragons may have been thin on the ground, but other wildlife provided a morning spectacle with a herd of over 40 Fallow Deer sunning themselves on the heath, 3 Adders scurrying to safety along the northern bank, 2 pairs of Curlew nesting among the heather and a lost & disorientated fledgling Great Tit.
Afterwards I went in search of a pond I'd spied on google earth and after a walk in populated with yet more Broad-bodied Chasers, teneral Keeled Skimmers and a racing Grass Snake, I negotiated the boggy heath leading down to the pond.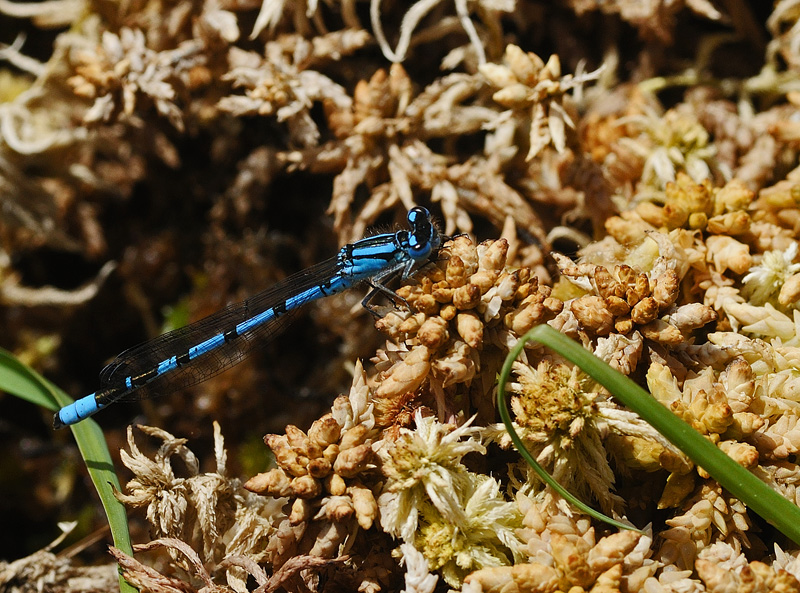 Although the wind was still irritating, the brief spells of  sunshine had warmed the air sufficiently for dragons and there were several Four-spotted Chasers, a Downy Emerald and 2 Male Emperors patrolling the margins.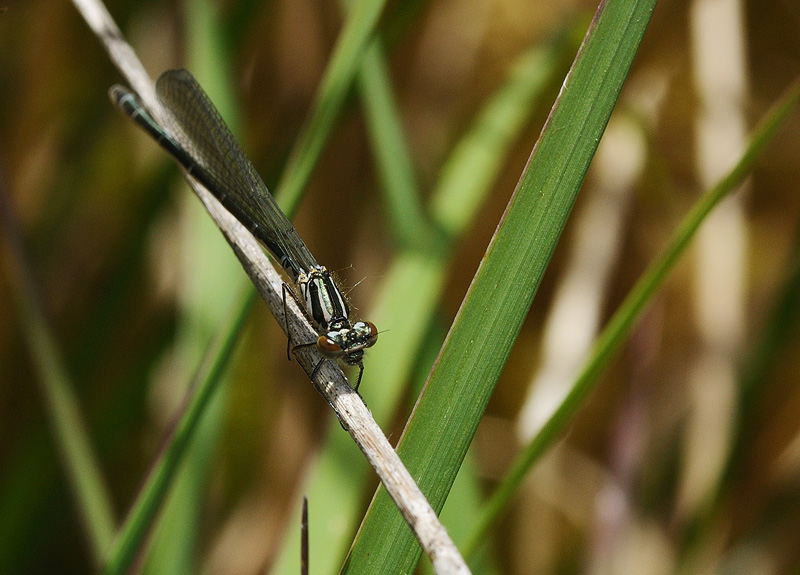 A brief moment of cloud cover provided my first opportunity to photograph an Emperor this season as it perched right in front of me.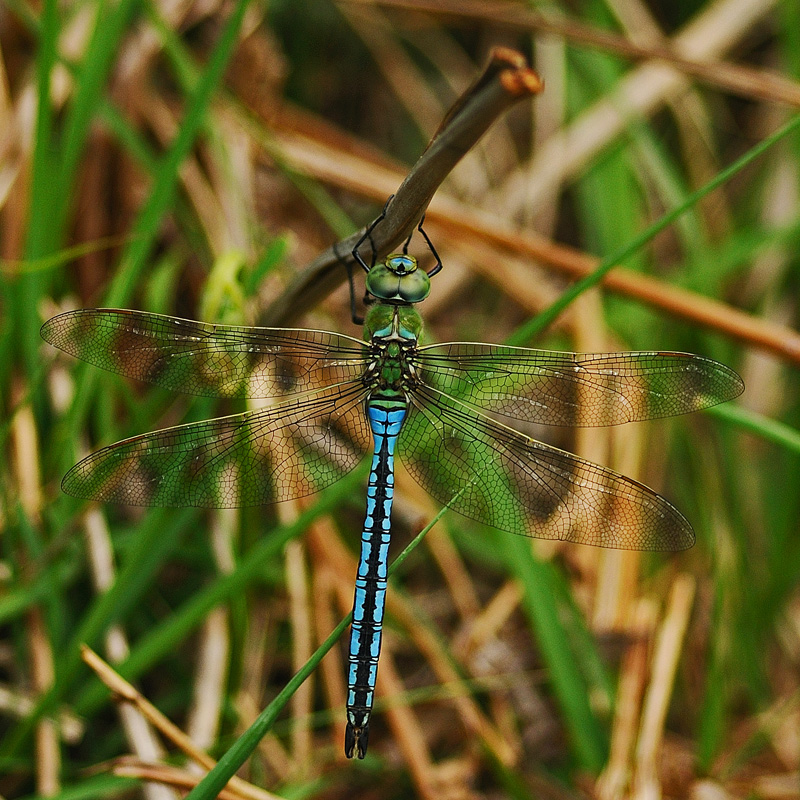 I gingerly made my way around half of the pond before the depth of bog forced me back. Among the rushes and reeds were several Large Red and Common Blue Damsels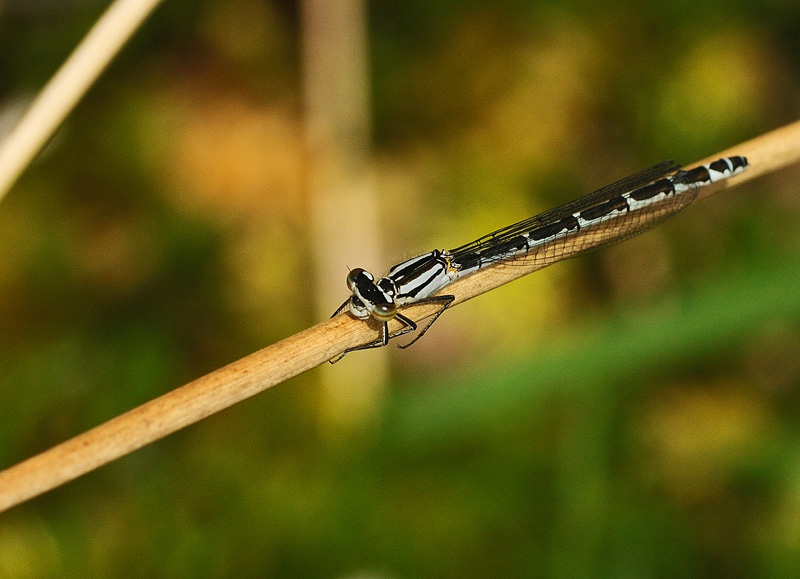 On my return I was amazed to see a male Downy Emerald land right in front of me
These have given me so many problems finding perched individuals previous to this year that I had to pinch myself before pressing the shutter. Once back to my own 'safe' perch another male Emperor did the decent thing and again landed almost at my feet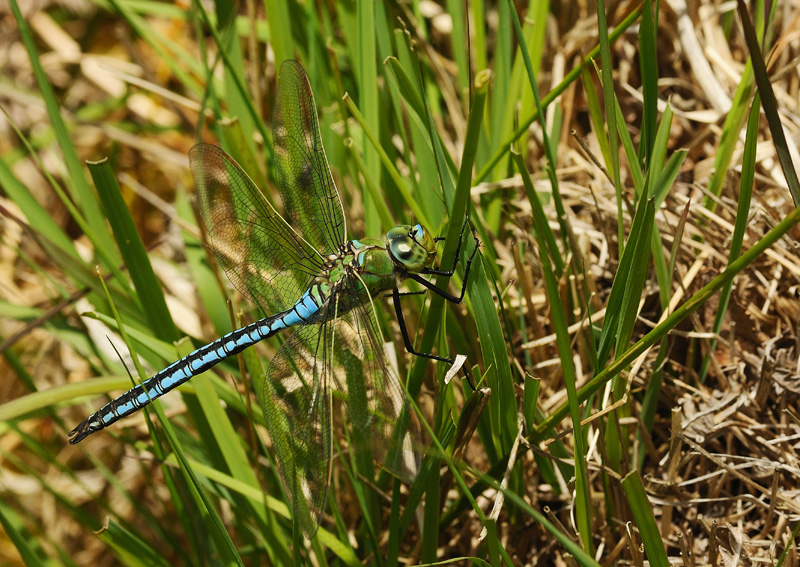 I could have stayed there all afternoon, but once again the clock was ticking and I headed back to the car, but not without my first Keeled Skimmer opportunity of the year
After the cool, cloudy conditions of the morning, the afternoon brightened up considerably so Sue & I headed out to our favourite spot late afternoon for some entertainment. Once again the Broad-bodied Chasers were vying for territory with the Four-spotted, sharing the margins with a couple of Downy Emeralds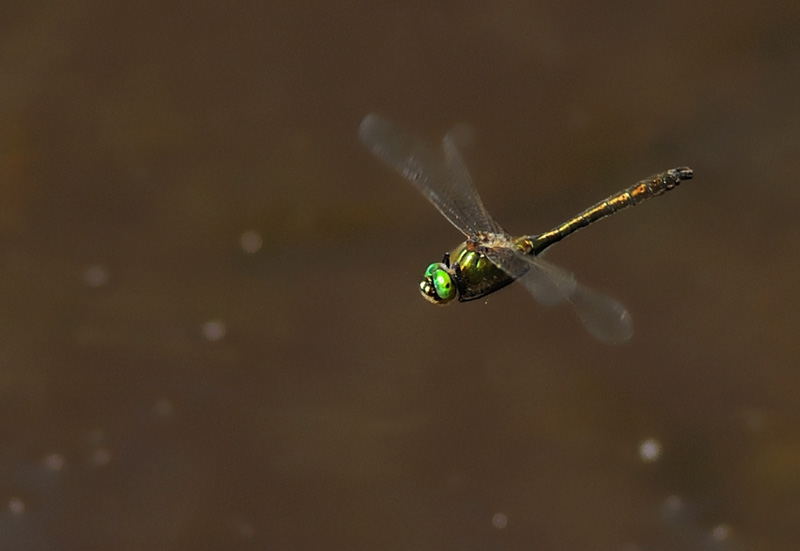 and a couple of male Emperors.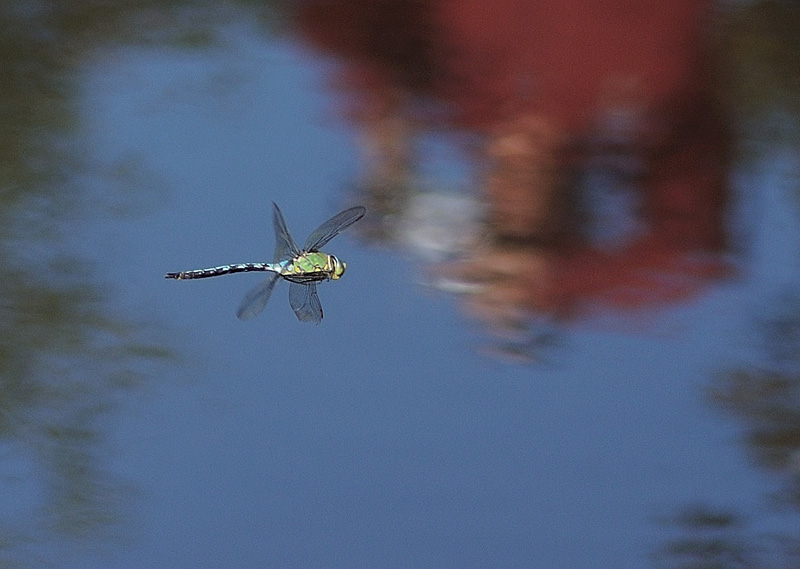 Now I had always assumed that Emperors were the dominating species due to their size and speed, but it was interesting to observe a male Downy chase one of the Emperors off with help from one of the male Broad-bodied Chasers!
The Downy's have become a favourite of mine this year with their playfulness and I can quite happily spend an hour in the water with them attempting an in-flight shot. However this individual decided I was no longer a threat and once again perched right in front of me, albeit at a difficult angle for a decent shot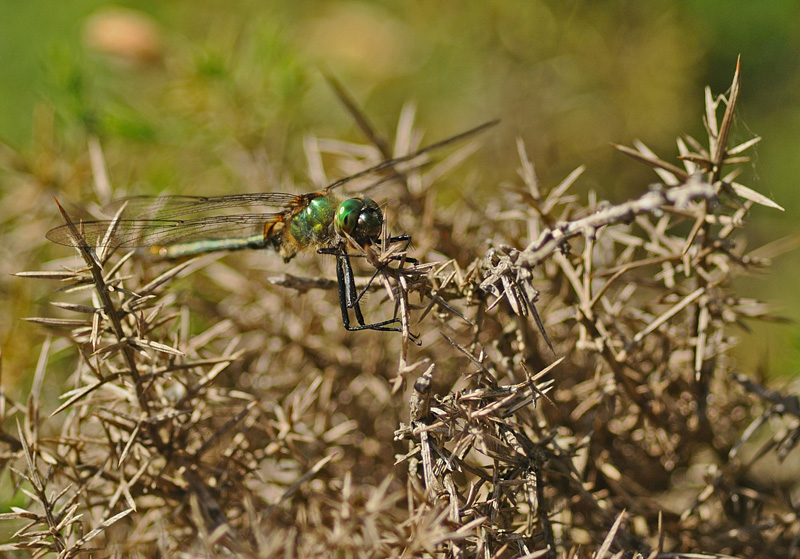 We left the pond around 6.00pm when all activity had died down. All in all a fine day's dragon spotting!