Monday 20th April 2015
It's over a week since I looked at the southern half of the New Forest; with the usual triumvirate of Pennington, Crockford and Hatchet with Ipley Cross tagged on the end.
I was expecting more from Pennington, but perhaps being coastal it's lagging behind a little. Not one seen except a teneral rising just as I was on my way out. I'm assuming Large Red, but I certainly couldn't get close enough for a positive ID.
Maybe there are a few more kicking around in the treetops or adjacent land, as the foliage is in stark contrast to last year – virtually non-existent. Don't get me wrong, they've done a superb job of clearing the excess, opening up a larger section of the bank. The problem lies with the lack of growth; as everywhere taking a little time to get going.
At Crockford things were pretty much the same, but at least there was heather and plenty of gorse offering low-level shelter, but again only a teneral spotted rising high from the shallow pond.
However things started to heat up nicely at Hatchet (Small) Pond. The gorse was alive with Large Reds. I stopped counting at 100, so you get the idea. Plenty of choice, but I wanted a shot against the yellow of the gorse flowers; a delightful contrast with the bold hues of the subject.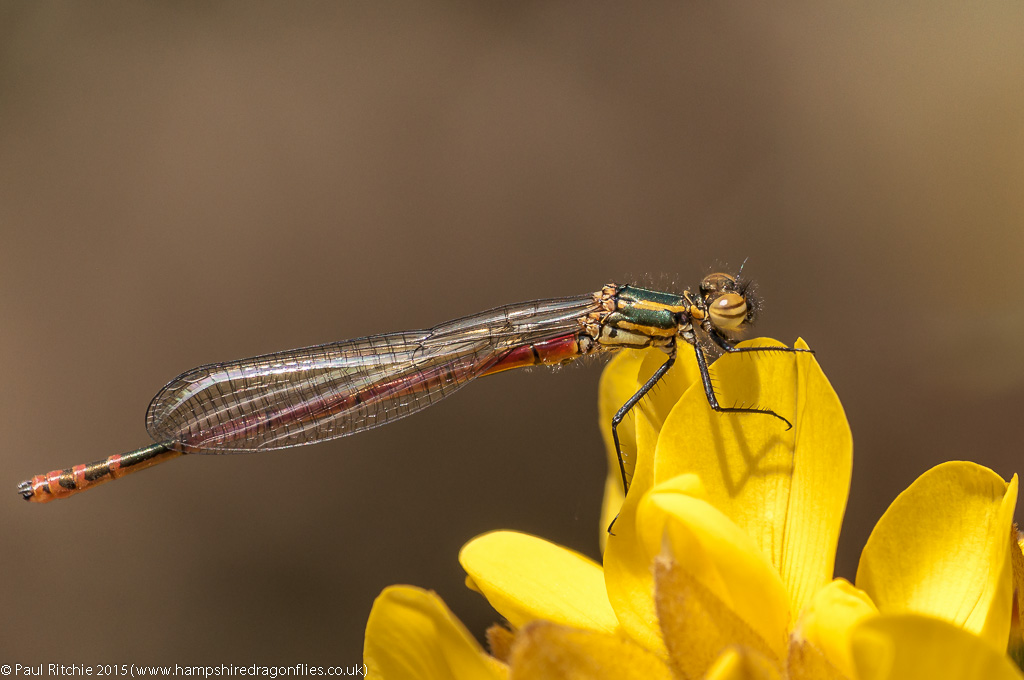 So if you're pining for a Large Red Hatchet Small Pond will currently offer you more than you could possibly want without straying too far from the car…