A break without the modern convenience of email, phones and the web was actually precisely what a holiday should be. However it's taking a while longer than I thought to get back into the swing of things.
Wednesday 5th July
I took a foray around Bramshill to clear the mind. A little too early for the ponds but I gave it half-an-hour just in case anything interesting flew in before moving on to Long Lake.
The seasonal Black-tailed Skimmer swarms along the path had diminished, but plenty of them over water along with Emperor, Brown Hawker, Broad-bodied and Four-spotted Chasers, Keeled Skimmer and the usual damsels including Small Red-eyed.
I placed myself at a favourite spot. offering shade in case I needed it, and had the twin blessings of Emperor and Brown Hawker and all manner of cracking activity to enjoy. A truly marvelous spectacle just watching nature at it's finest.
Afterwards I took a walk to the Brilliant Emerald pond and observed a male patrolling briefly along the far shore before carrying on a little to the spot I'd seen the female a couple of weeks back. A male Brown Hawker and Emperor were using this section to feed and I hung around for half an hour just in case.
I returned to Long Lake where the wonderful sight of a dozen or more Brown Hawkers feeding from head height to the treeline was magnificent. I did wonder where they were all perched before I disturbed one, causing a chain reaction I've noticed with this species before.
Once one is up, they all get up to confuse any prospective predator. A marvelous survival tactic utilised throughout the animal kingdom which really does mess with your focus. But oh so excellent to observe!
Thursday 6th July

A nice, gentle day at Crockford seemed the ideal alternative to walking miles. There weren't as many Keeled present as two weeks ago, but they still dominated the stream along with a few Broad-bodied Chasers and a smattering of Southern and Small Red Damselflies and Beautiful Demoiselles.
When I reached the ford I expected to find a Golden-ringed present but it was an Emperor which grabbed my focus, holding a small territory over the pool.
I spent a good while with this fellow, allowing him to get used to my presence until he allowed some close and unusual opportunities.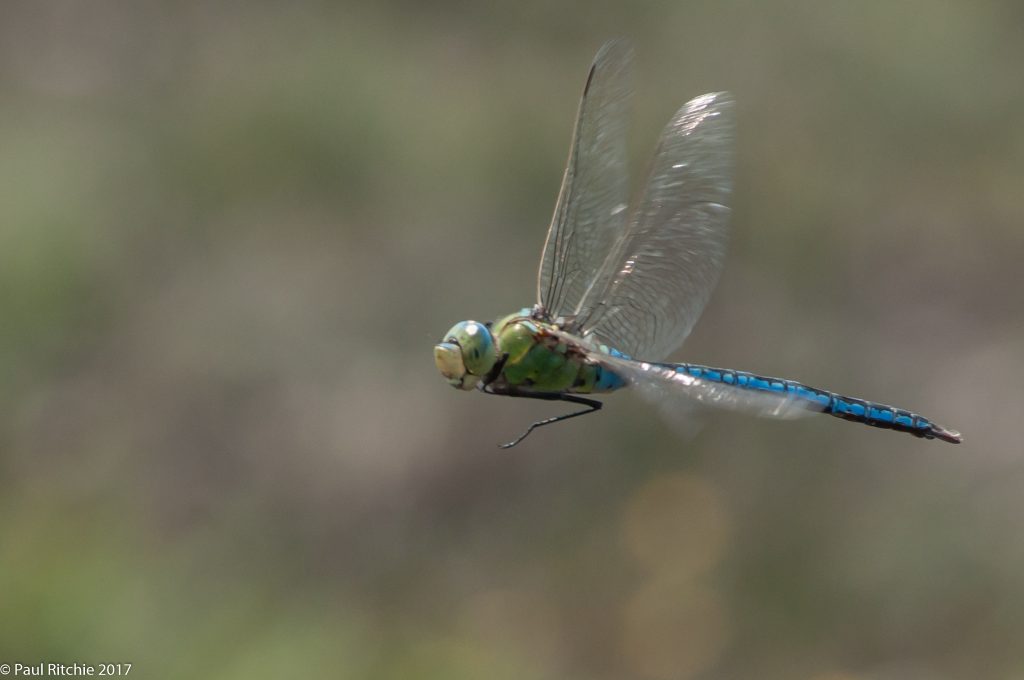 I was again alarmed by the lack of Golden-ringed present; only the one holding territory further upstream, so I decided to walk to my favourite spot where a few teneral Common Darters were present and a couple of Broad-bodied Chasers vied for territory with the Keeled.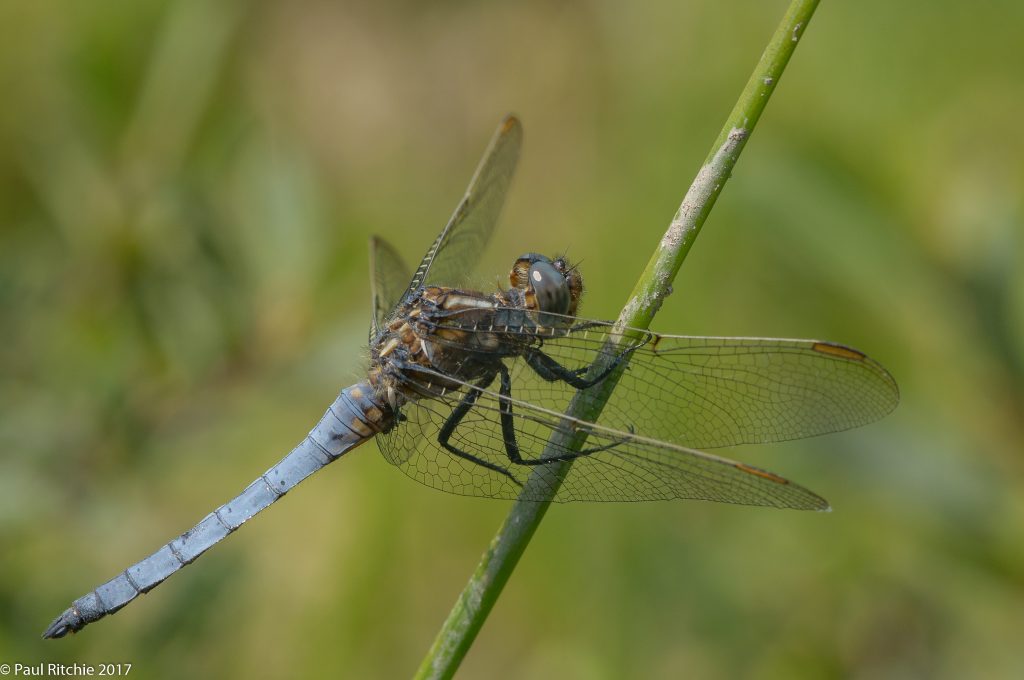 There was one Golden-ringed present up here, choosing to lay low among the gorse stand, occasionally popping out to battle with the Keeled along his chosen stretch of the stream. All rather stilted though. Even the resident Beautiful chose to remain perched, only disturbing his rest when a female flew in briefly.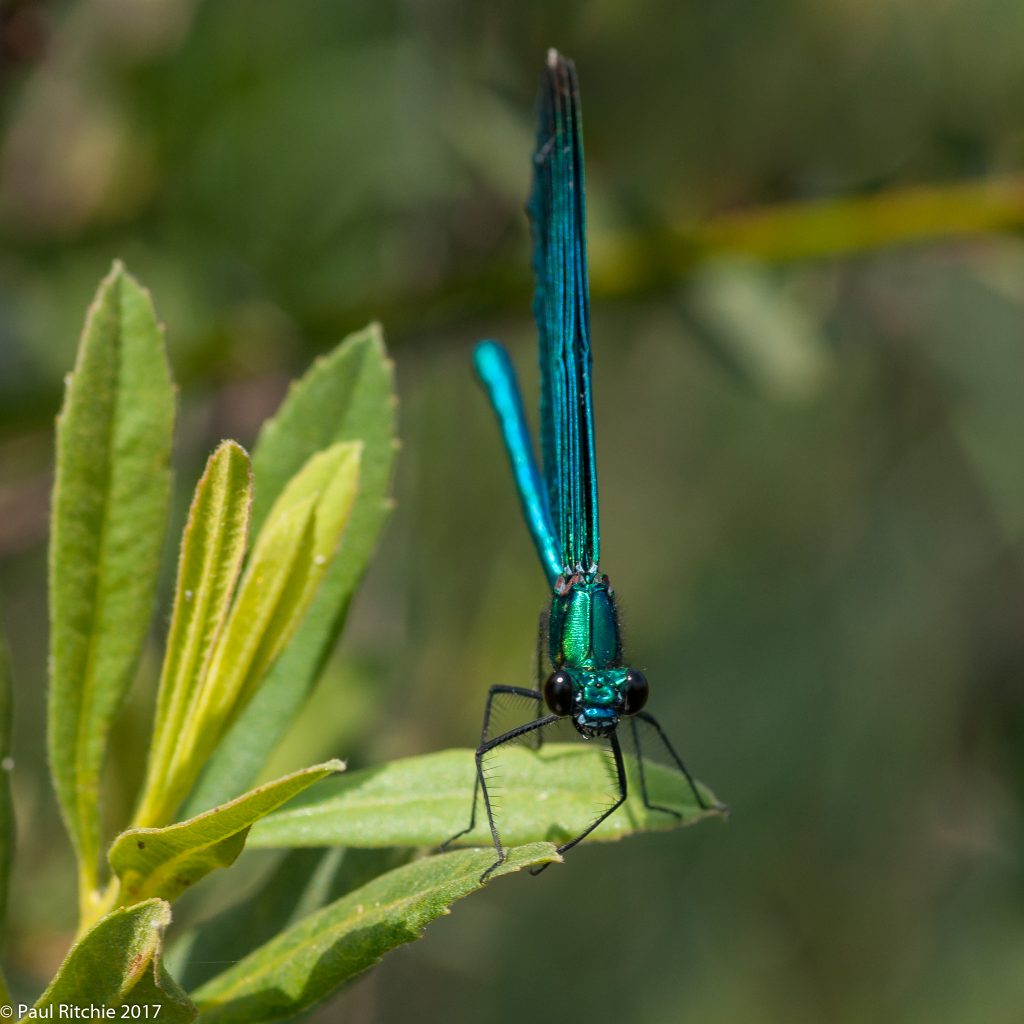 Both days rather short on opportunities. Hopefully things will pick up soon and I can get back to some home-grown indulgence.