Still June continues to be cool and unsettled with dragonflies thin on the ground. On Tuesday 21st Sue & I took a short afternoon trip to Bentley Wood where the ponds are looking frankly dismal. Only a few Large Red and Azure Damsels in the surrounds and nothing over the ponds at all.
Walking back through a ride we hadn't taken before we were at least greeted with a couple of dragons taking flight at our disturbance – both turning out to be old & faded Broad-bodied Chasers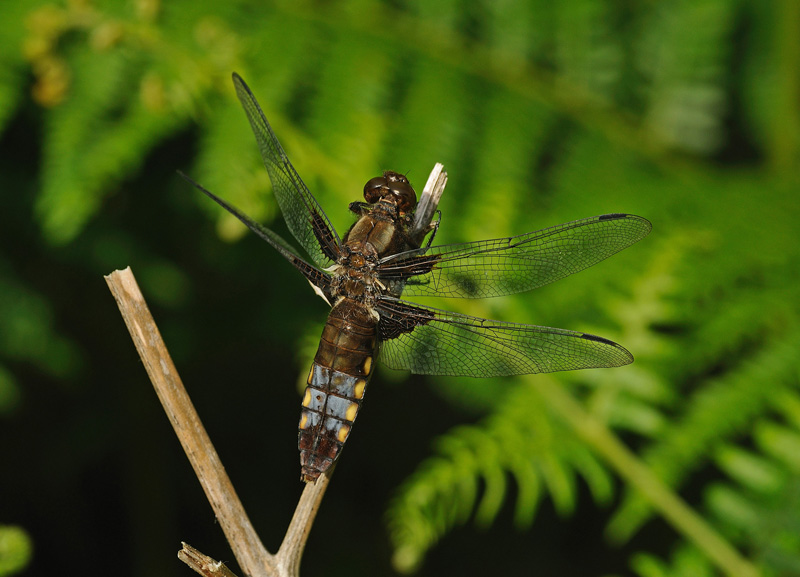 My next excursion was on Thursday where I was joined by Stewart Cadnam for a tour of Ober Water in less than ideal conditions. Still cool and breezy and possibly a little early at 10.00am, the first sightings were Azure, Large Red and Blue-tailed Damselflies followed by a teneral Common Darter further downstream. There were a few Southern Damselflies and Beautiful Demoiselles present, but on the whole the main stream was devoid of it's usual activity.
At the main boggy area Keeled Skimmers – mature males and tenerals – were present in reasonably large numbers but it wasn't until we reached Silver Stream that things improved a little with yet more Keeled, Southern Damsels and Beautiful Demoiselles.
There was one particular sheltered pocket of heather where most of the insect life had congregated, with several Silver-studded Blue butterflies on the wing.
Shortly afterwards we were heckled by a pair of Lapwings complaining we were too close to their nest, and more delightfully a pair of Curlews who were circling us providing a great chance to catch them in flight. The reason for their display being a nest close by which contained at least one chick.
On the way back downstream we had a chance to photograph a teneral Beautiful Demoiselle perched on a Common Spotted Orchid.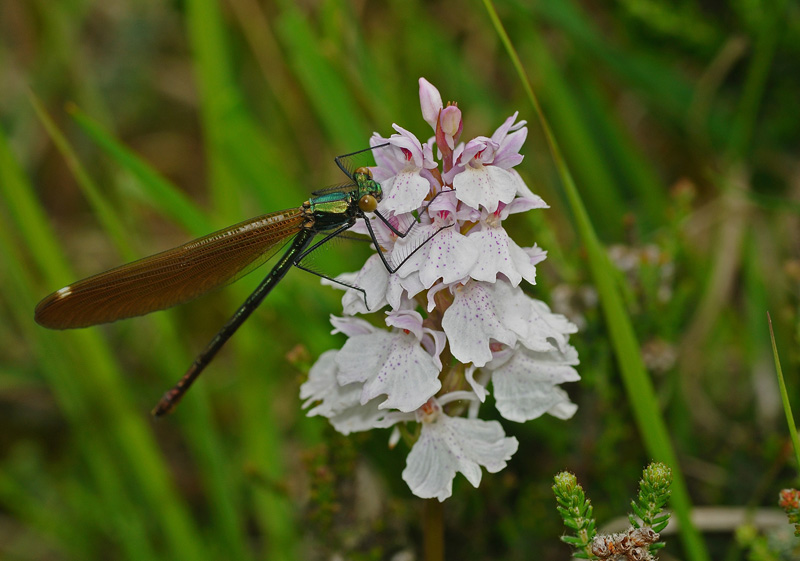 On our way back up Ober Water the clouds were looking decidedly threatening and we even had a burst of rain, which, along with the driving wind, had further added to a drop in temperature. By now the Blue-tailed Damsels were out, but frankly not much else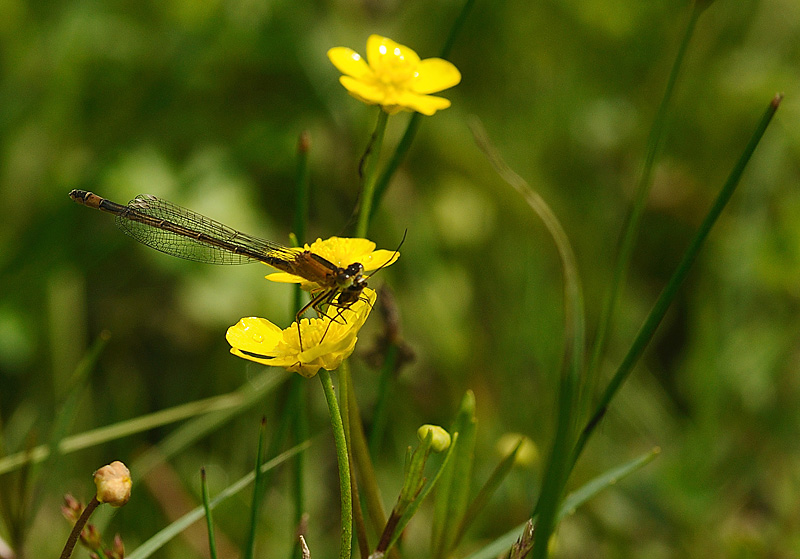 Our next port of call was Crockford Stream. The journey across the forest had produced yet more rain and by the time we reached the stream all hopes of sunshine had passed. The stream was very disappointing for this time of year with only a few Large Red and Southern Damsels and a few Beautiful Demoiselles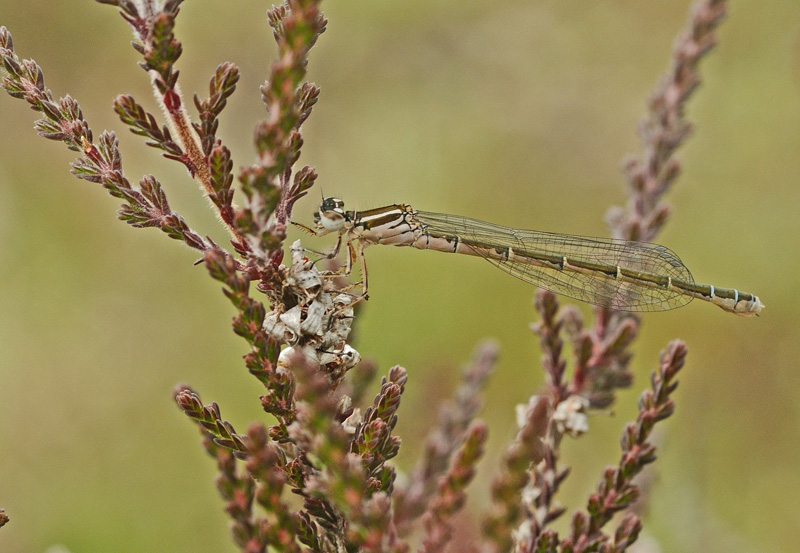 On Friday 24th I paid my first visit of the year to Badminston Common and Gravel Pits. The lead in path, usual awash with Common Blue Damsels at this time of year – only produced a few tenerals.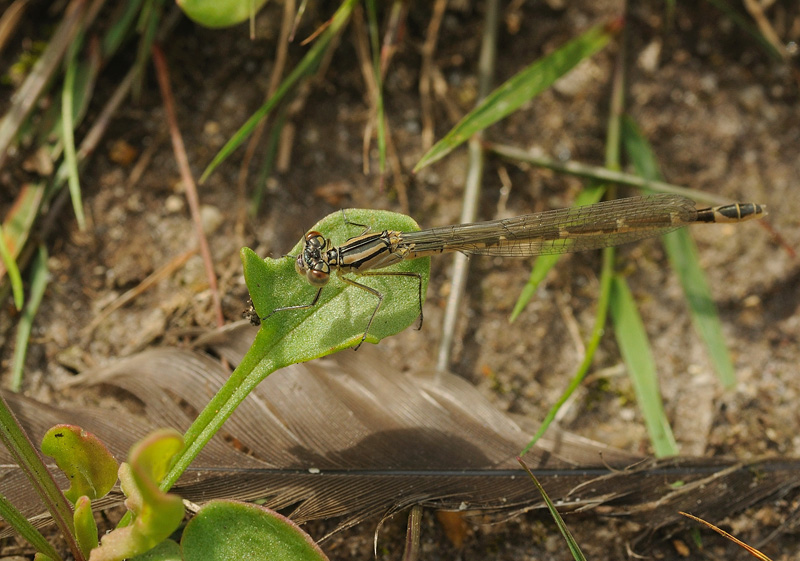 Across the fence along the edge of the Gravel Pits activity was a little better with several more Common Blues present along with several teneral Common Darters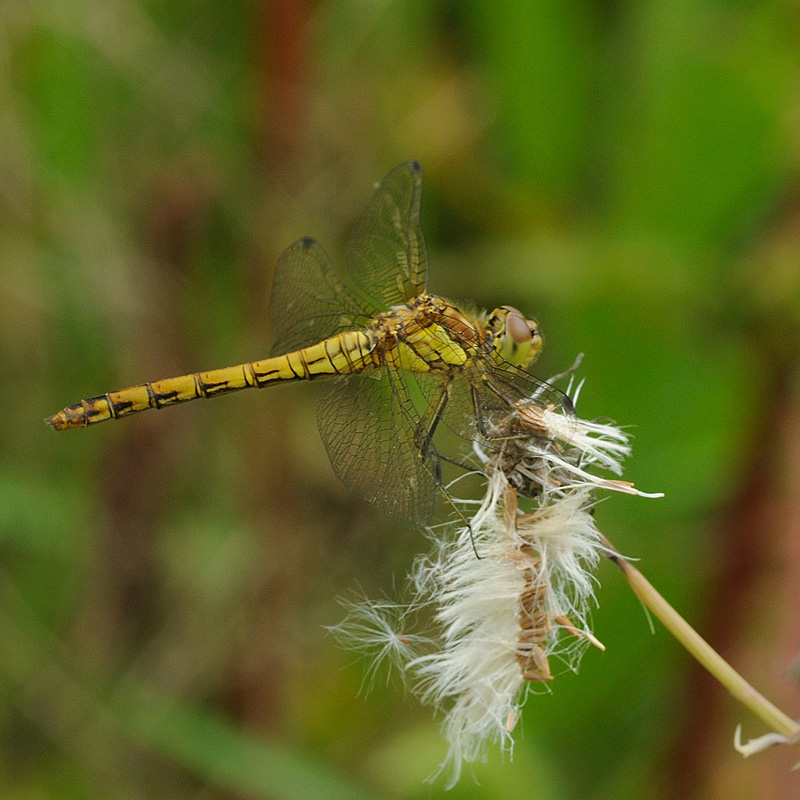 A walk across the common produced little, except a few Azure Damselflies in a clearing usually bursting with activity. Once again the sun refused to make an appearance and I called into Hawkhill Enclosure on the way back in the hope of finding a Golden-ringed or two, but the combination of cool conditions and the recent forest clearance put paid to that expectation.
Now as I write the forecast for this weekend is looking rosy, with high temperatures and long periods of sunshine promised for Sunday. Hopefully this will bring out the dragons to end June on a high note.