For once Thursday 14th looked promising , with fine, hot and sunny weather for most of the day. Blessed with this change I headed over the county border to what I consider the best Ruddy Darter site for miles.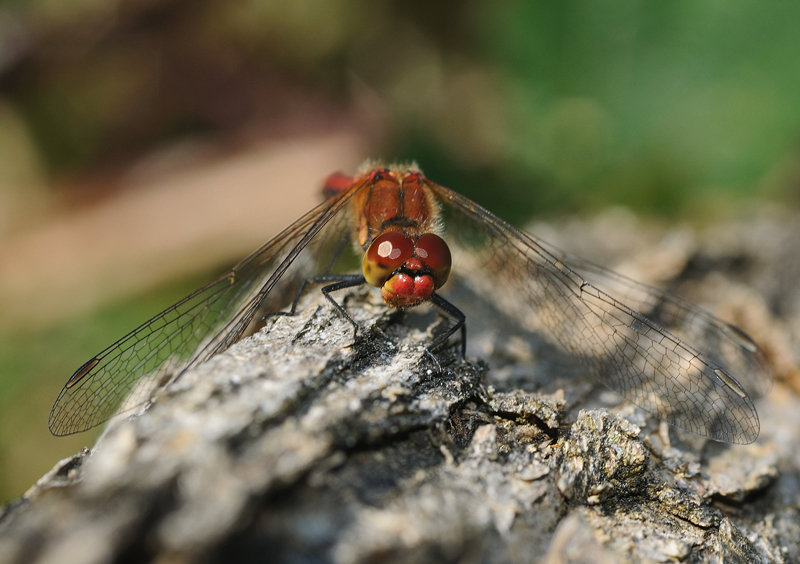 Higher Hide Heath, near Wareham, is a small nature reserve consisting of an upland heath and reclaimed quarry workings. Surprisingly it is the latter section which provides the most diversity – with a good population of Sand Lizards and other reptiles and two ponds on different levels.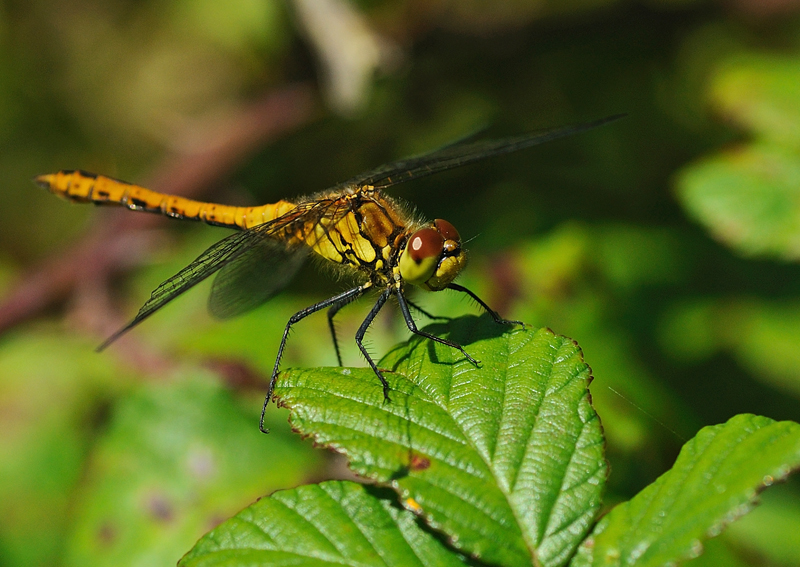 The upper section has a thicket of heather and gorse which provide feeding and resting places for odonata, and it is here that the majority of Ruddy Darters can be found. On this fine, hot morning I counted over 30 males & females – by far the most I've seen in one place.
Besides the Ruddy's there were a couple of Emperors, a few Four-spotted Chasers and a Southern Hawker patrolling the pond, Common, Azure and Emerald Damselflies among the foliage. Compared to last year the Emeralds were surprisingly scarce.
Unfortunately I had to cut my visit short, but having achieved my objective I wasn't too bothered. For the afternoon I visited Pennington with Sue primarily for the Small Red-eyed Damselflies who were present if fine numbers with at least 7 pairs in cop among individual males.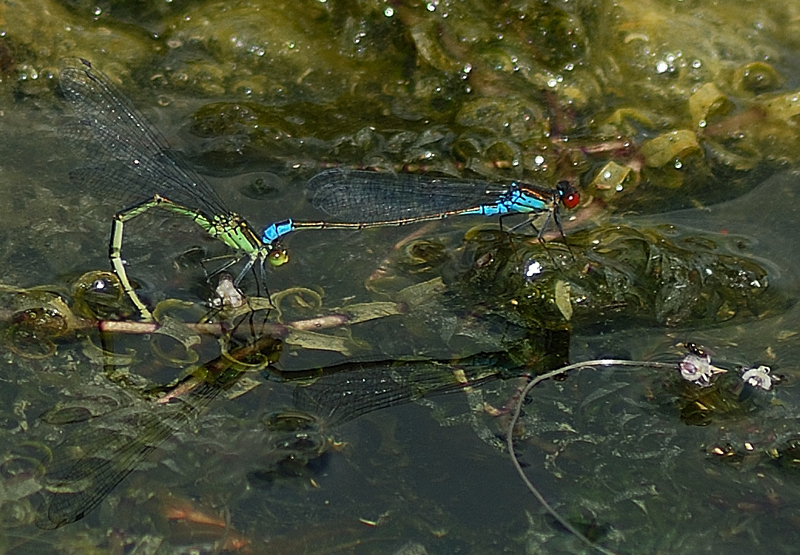 Besides the SRE there were plenty of Blue-tailed, Common and Azure Damsels among the foliage and across the pond. Surprisingly there was very little larger dragon activity, with just the one male Emperor and a few Black-tailed Skimmers. Also seen were a few Common Darters and a Beautiful Demoiselle.
Later on that afternoon we had arranged to meet Jerry for an early evening foray at the pond. By now the sun was compromised with patches of cooling cloud which curtailed activity over the pond, with just a lone male Emperor patrolling.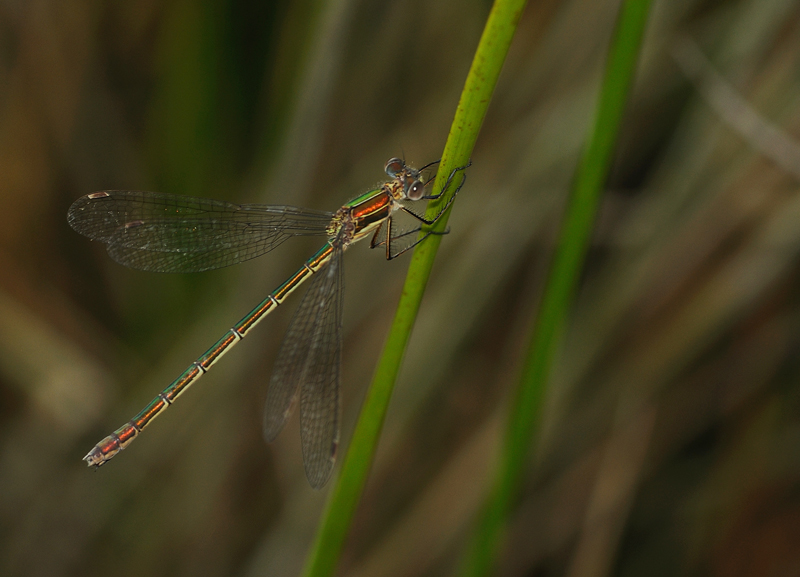 Undaunted we searched the reeds and were rewarded with Common Blue, Emerald and Small Red Damselflies, several Common and a few Black Darters.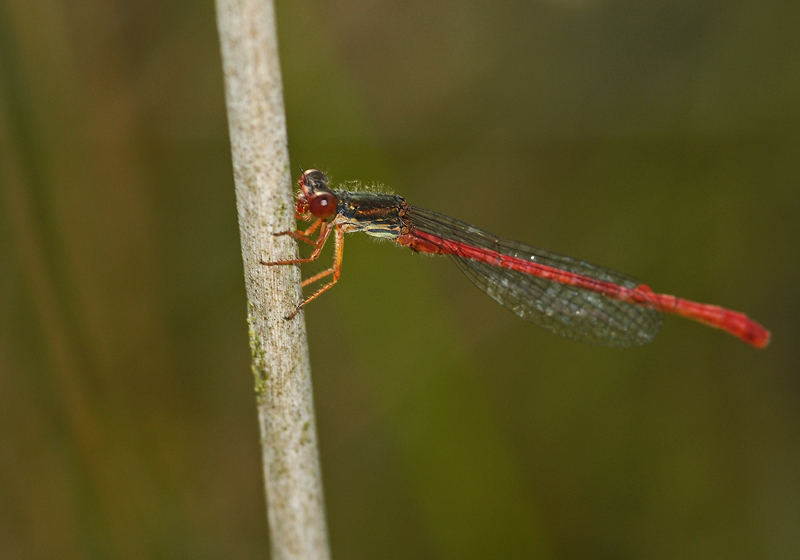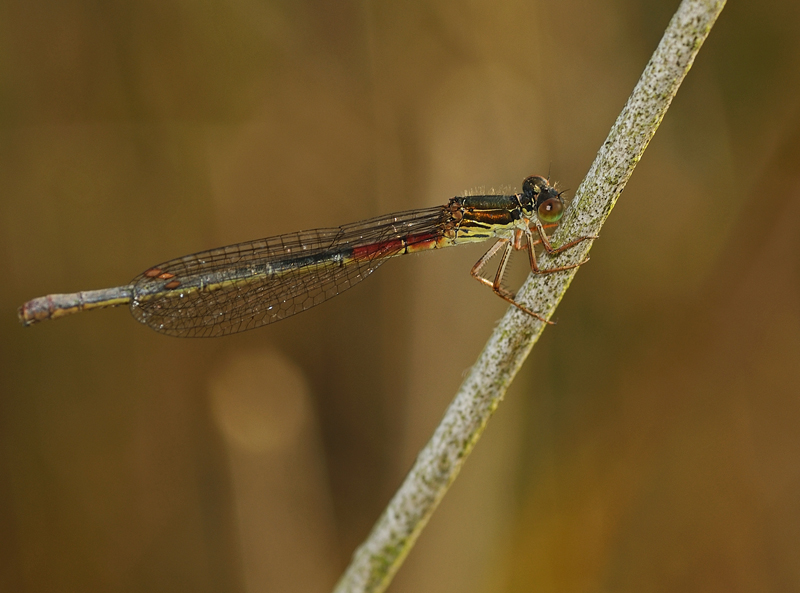 I missed the best weather on Friday by being roped into a band shoot, but managed to get away for a late afternoon walk along Ober Water. Conditions were far from ideal and the only sighting along the stream were a few Keeled Skimmers, Azures and Beautiful Demoiselles.
We walked back along the treeline hoping for a few roosters, but again all we managed were a couple more Keeled and a single male White-legged.
Saturday was a complete washout, but Sunday blessed us with a few sunny spells during the afternoon where Sue & I joined Doug at Ramsdown Forest. First to be spotted were the Emerald Damselflies, followed shortly after by some Black Darters.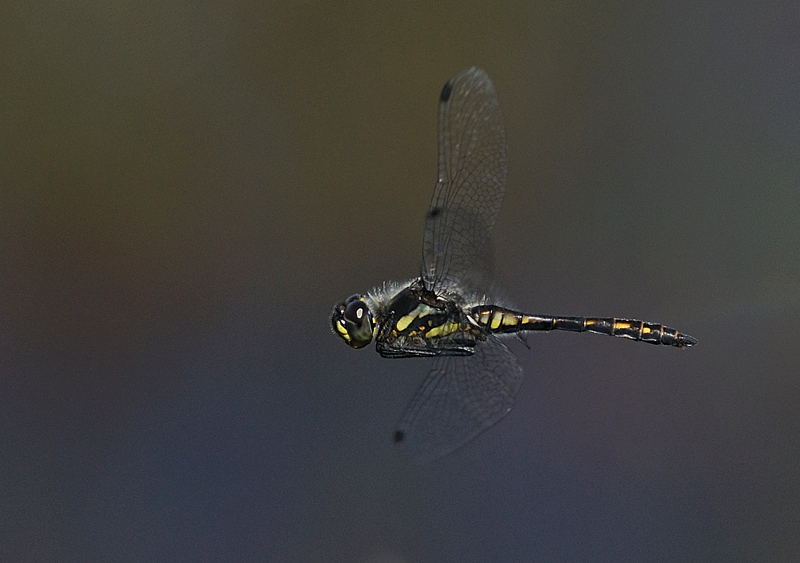 After getting our fill, we headed up the small hill disturbing our first Brown Hawker of the day, which, true to form, soared far and high over the trees. A few more Black Darters were taking refuge in the heather along with a lone Golden-ringed.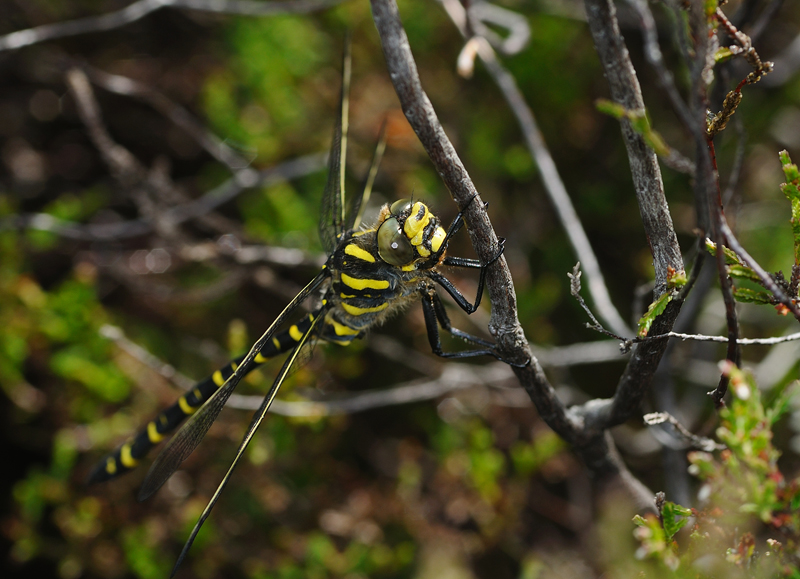 At the other side of the hill we spotted another two Brown Hawkers, but failed to pin them down. Surprisingly I spotted a female Broad-bodied Chaser hawking a gorse thicket which contained it's own warm, humid micro-climate.
Flying over the small heath-land ponds were more Black Darters, Four-spotted Chasers and a couple of Emperors.
Heading over to Troublefield it was a delight to see so much butterfly activity, along with a few Beautiful and Banded Demoiselles. Further along the paddock Sue disturbed a Brown Hawker and we watched as it flew up & around us several times before landing on the fence post.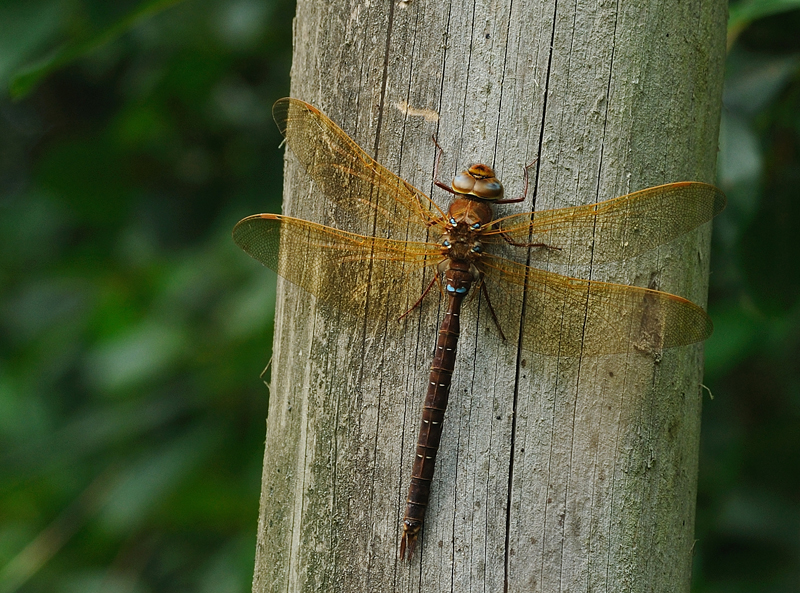 Knowing how difficult they are to approach I dropped to my belly and crawled, all the time keeping the reed grass between me & my quarry. Not the best composition, but a result nevertheless.
So a fine end to a patchy, if reasonably productive week.