Thursday 3rd May
A promising forecast and a week of waiting took me back to Bramshill to find less Large Red than last time but I did have a few larger species sightings; a Downy, a Hairy and at least three Four-spotted Chasers.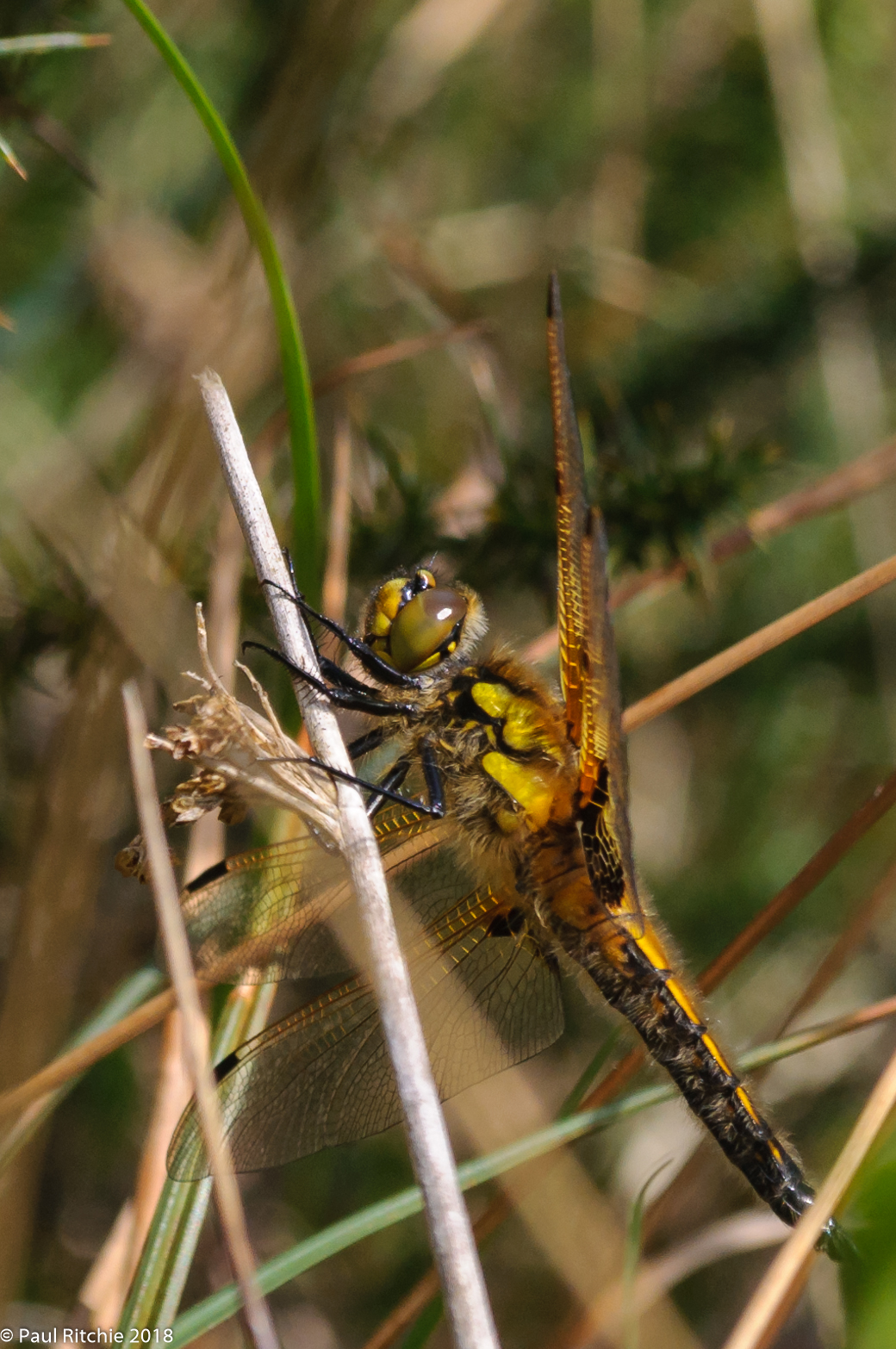 So frustrating not to get a better shot, but a record I could guarantee despite being annoyingly elusive.
After that the sun went in and didn't come out again, so I took a walk and scouted a few new locations to explore further in a month or so.
Saturday 5th May
Sue & I prefer to seek out the quieter places on Bank Holiday Weekends, away from the screaming hordes and traffic jams. We opted for Bentley Wood.
Plenty of Large Red and a teneral Downy rising from the margins to drift high into the treeline. Our favourite pond turned out to be very disappointing though.
We decided to have a bash at Durley Mill as Paul Winter had found some Beautiful Demoiselle elsewhere the day before, so fingers crossed.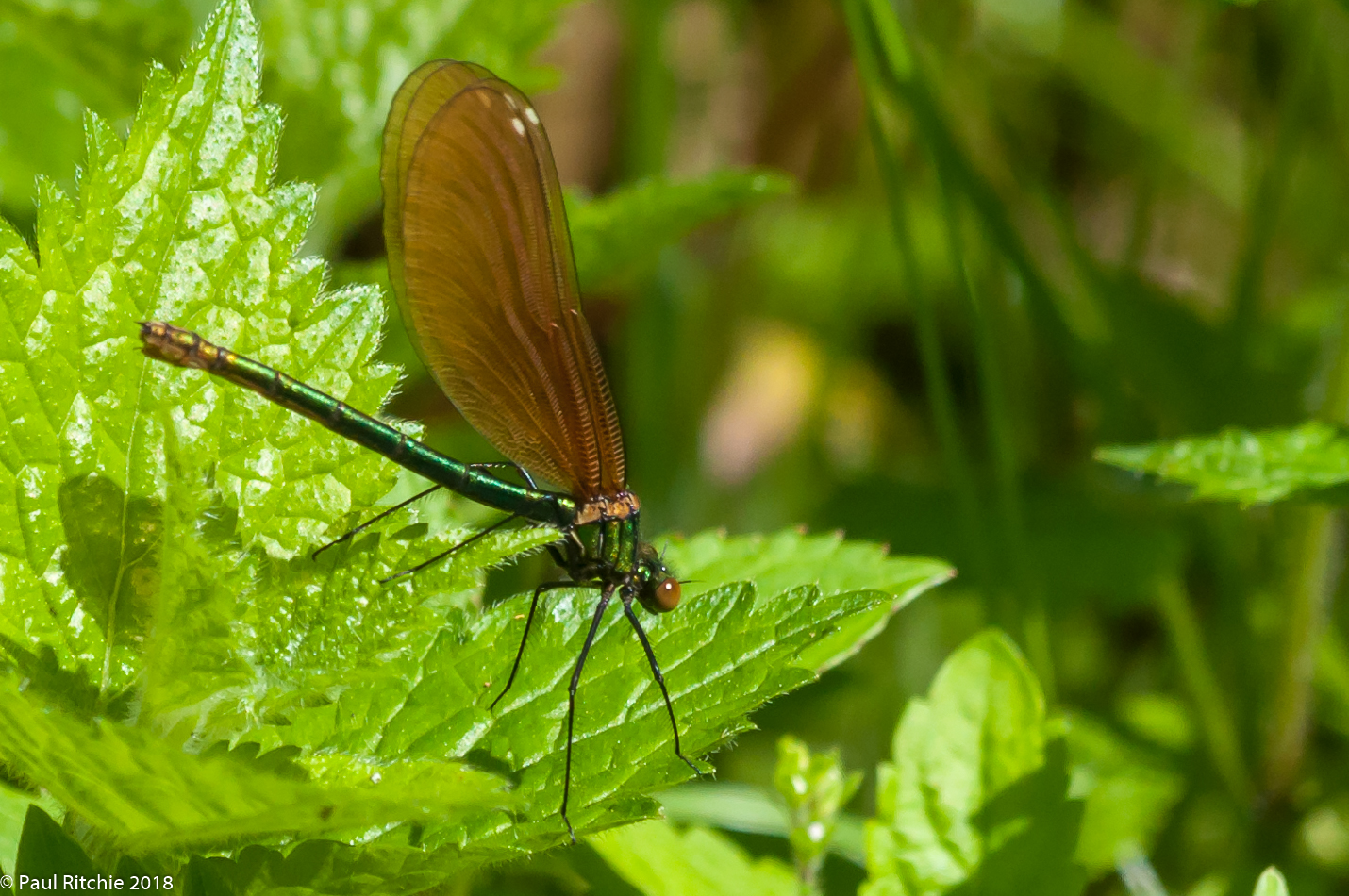 They're here. Not many, just a half-dozen and another species to add to the count.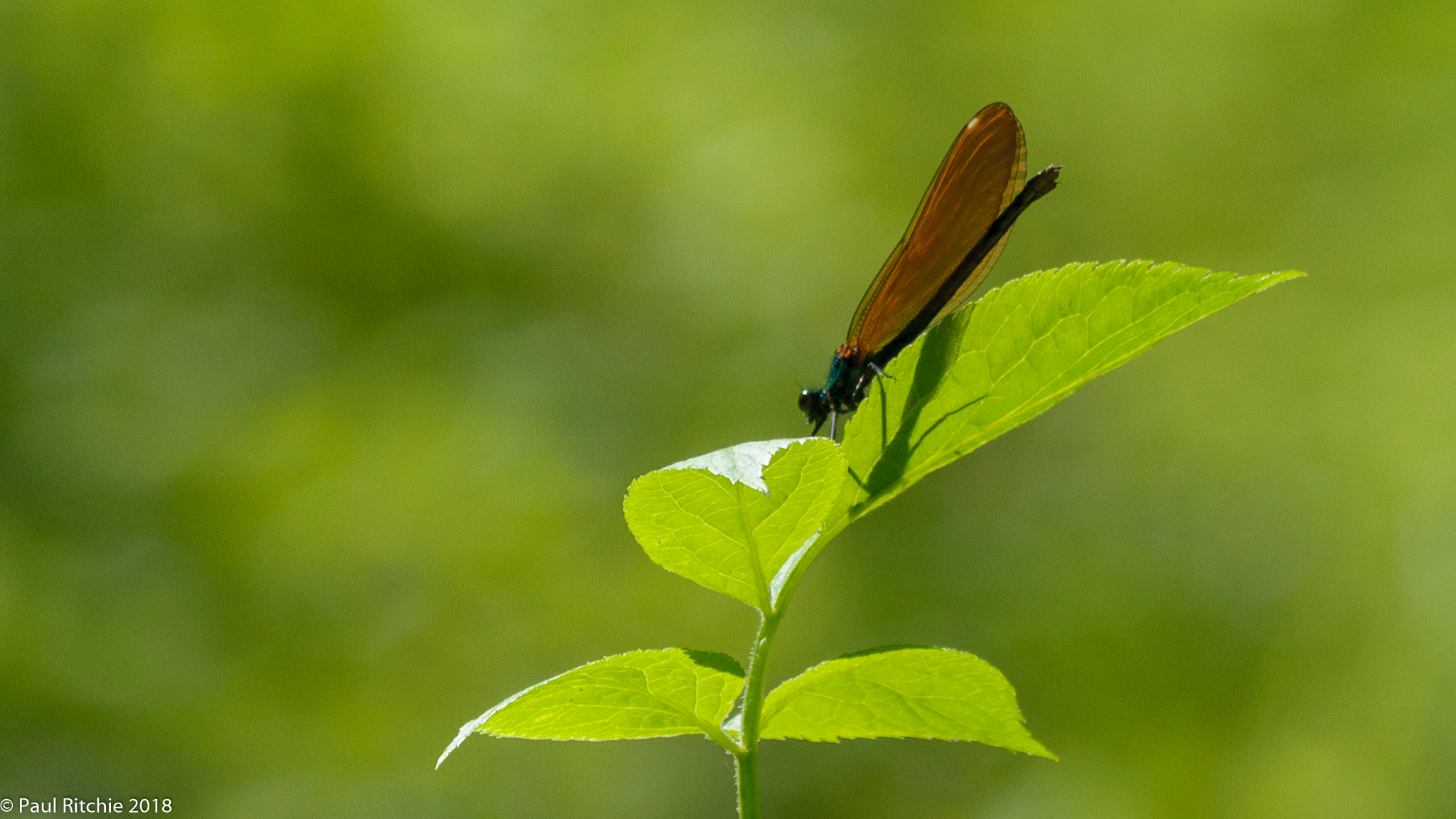 Sunday 6th May
Bramshill proved much more productive with a fantastic eight species on the wing! A Downy on the way in followed by a male Broad-bodied Chaser, both too nervous to stick around. A Hairy Hawker shot across the path at speed and after the usual collection of Large Red we finally found a Common Blue.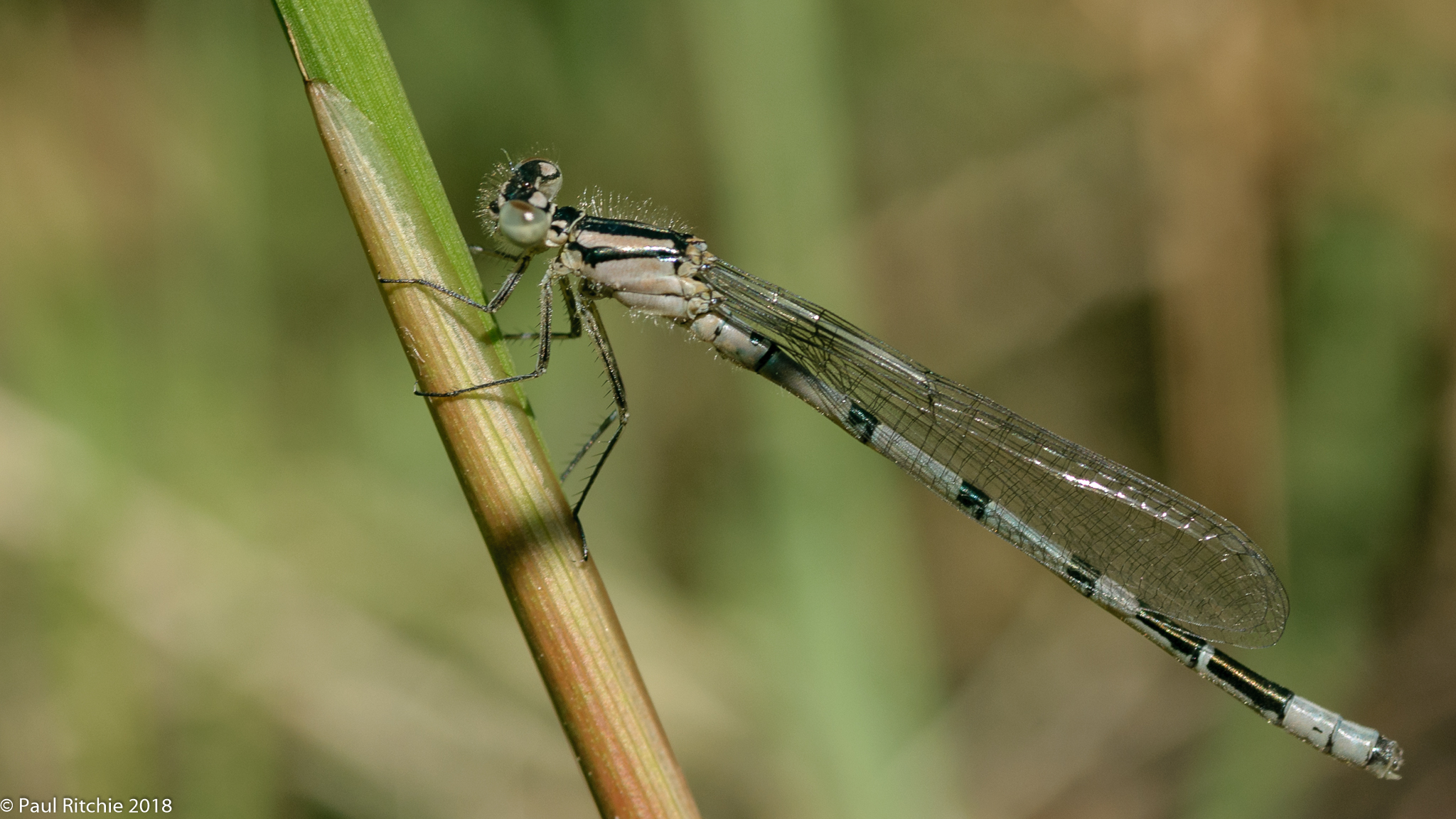 At the pond a very fresh and delightfully-fragile Four-spotted Chaser rose from the reeds to land just above head height in the shadows.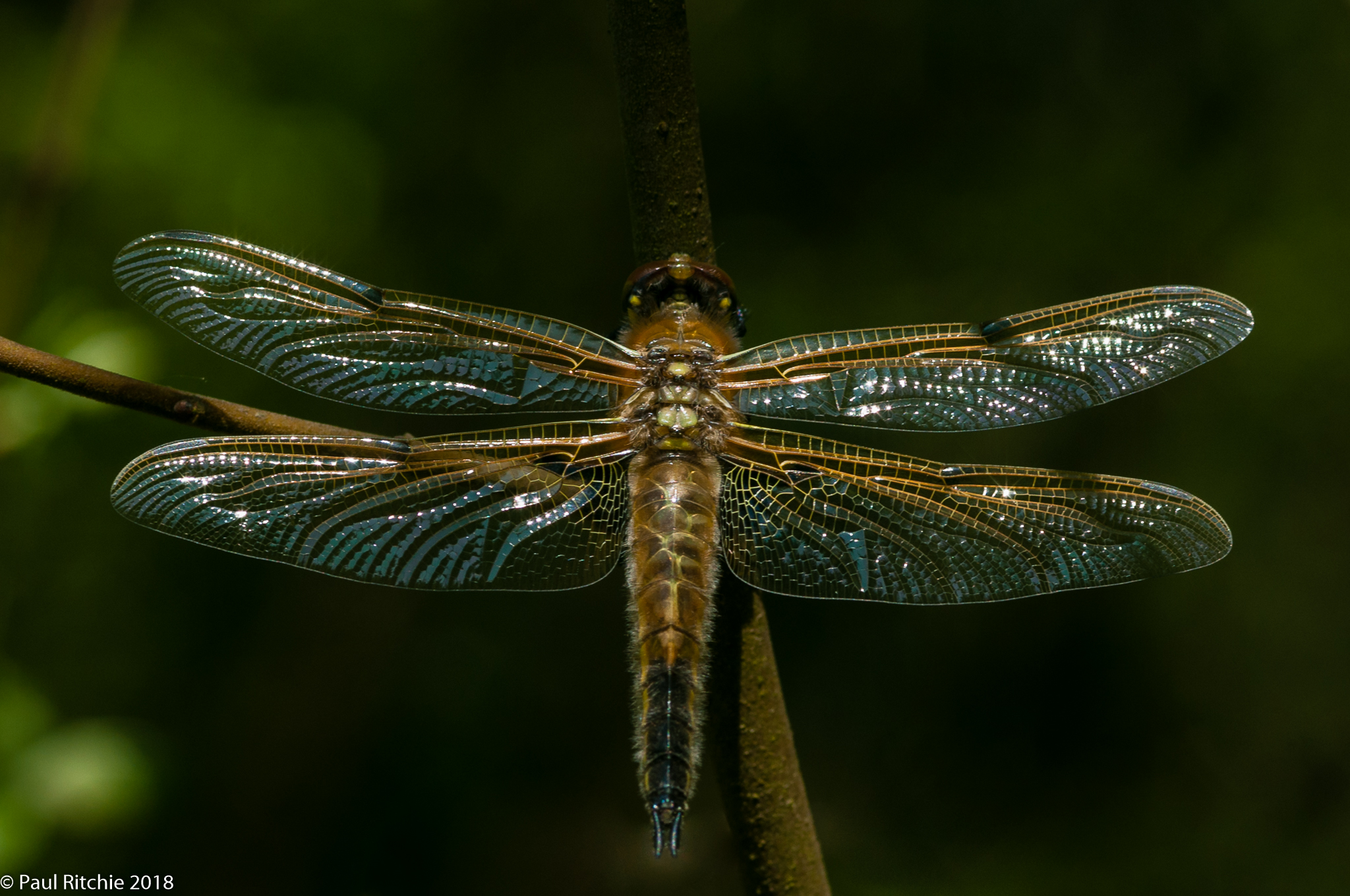 After the ponds Sue took some time out while I dug into the scrub and found an immature male Red-eyed damselfly. Perching low down involved some contortion as trailing gorse prevented me lying down. Worth it in the end though.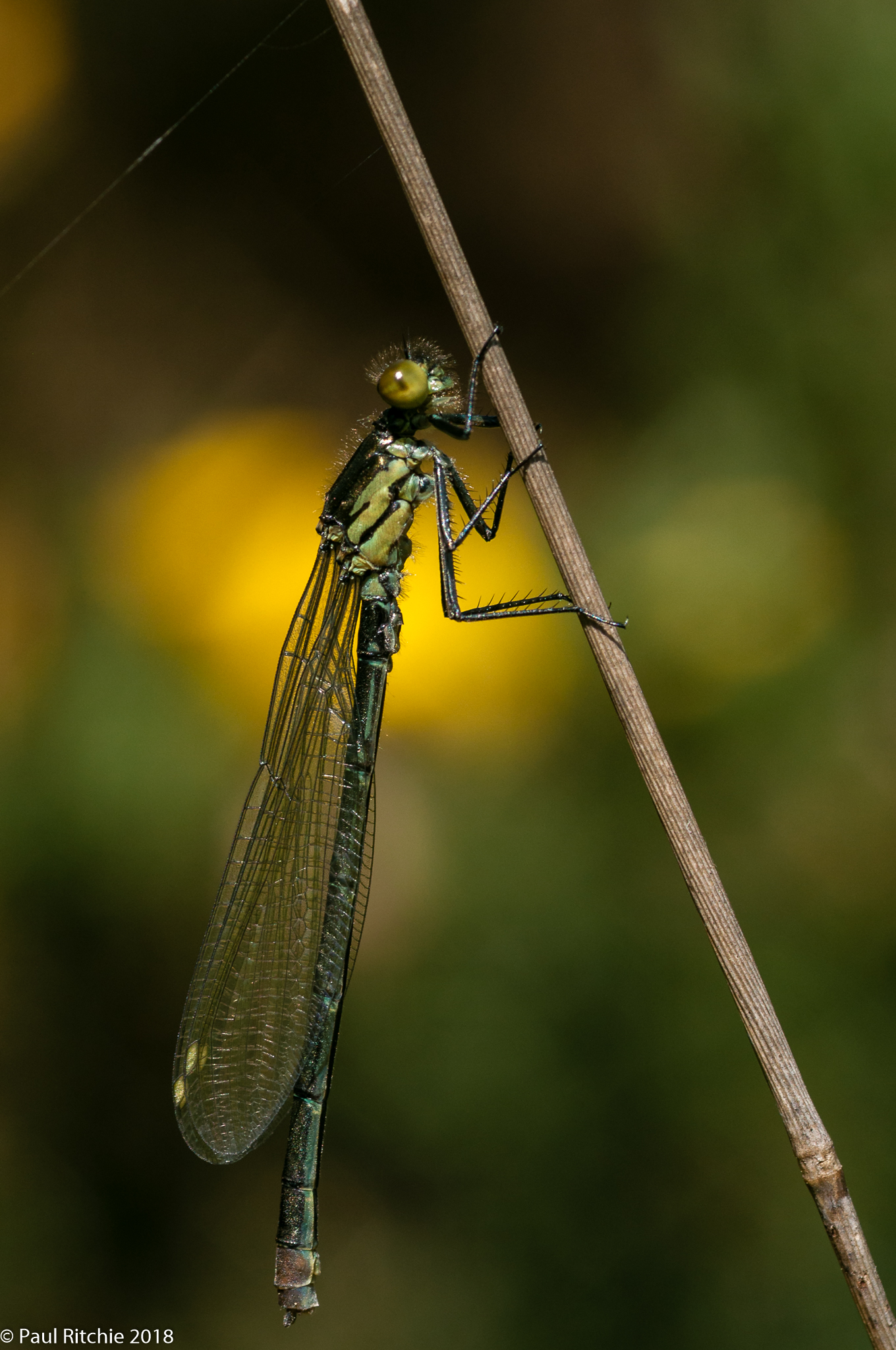 We took a slow stroll back along hawker alley and explored the rough ground bordering the 'face pond' where we found another Common Blue and our last new species for the day, a Blue-tailed, which flew out of reach. No matter, there will be hundreds of them to enjoy soon.
A thoroughly enjoyable and productive outing renewed my faith and we returned home justifiably satisfied. It would be a hard act to follow.
Monday 7th May
We needed to recharge but found time for brief trip to Swanwick Lakes where we managed to reach double figures with an Azure. Unfortunately the only shot I managed didn't come up to standard and we failed to find any more.
A walk to the dog pond provided one Broad-bodied Chaser and there was a Red-eyed on Tom's Pond. Back at the centre pond I managed a shot of a Blue-tailed.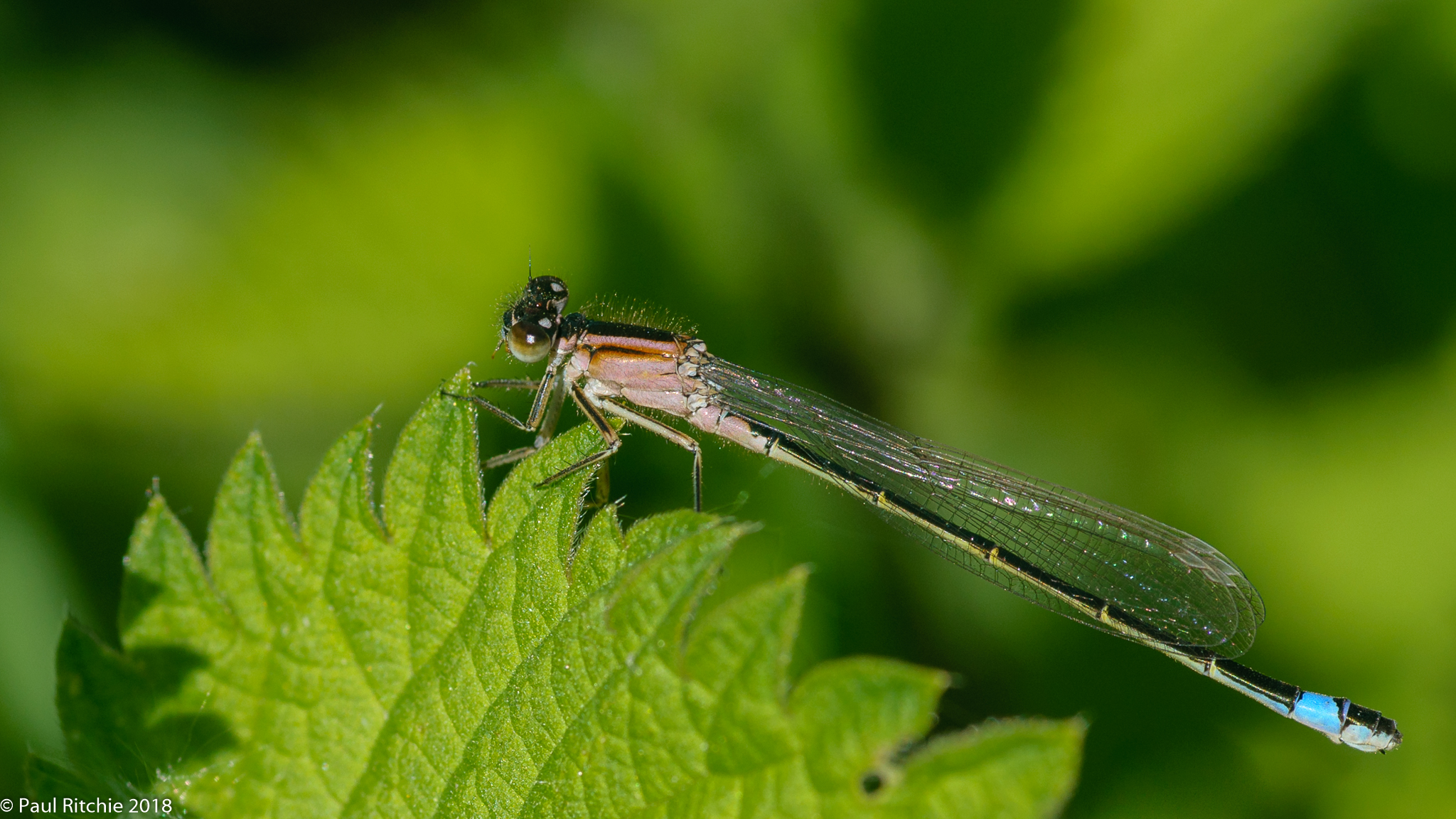 So a busy and fabulous weekend with some welcome diversity.
Now that's more like it !