Friday 18th July
Not entirely, and there were some (unexpected) pockets of high activity, but some of the ponds I visited deserved a lot more.
I had arranged to meet Robin Procter for an introduction to Crockford Stream, and on the way called in at Ipley Cross to check out Rushbush and Dibden Bottom ponds. At the former there were a few Four-spotted and Broad-bodied Chasers and a couple of patrolling male Emperors along with the usual damsels, mainly Common Blue as the Emeralds preferred the sanctity of the surrounding heather.
I didn't scour the surroundings too closely, preferring to encounter rather than seek out, and the heath was certainly more plentiful at Dibden Bottom with a stronger population of Common Emerald. Black Darters were also nervously rising from the heather, and the pond itself repeated the list of Rushbush with a few of the latter braving the windy waters.
Around the thicket at the smaller heath pond were more of the same, with several mating pairs decorating the heath and, you've guessed it, another male Emperor holding court. The windy conditions didn't offer many opportunities, but I managed a Common Emerald.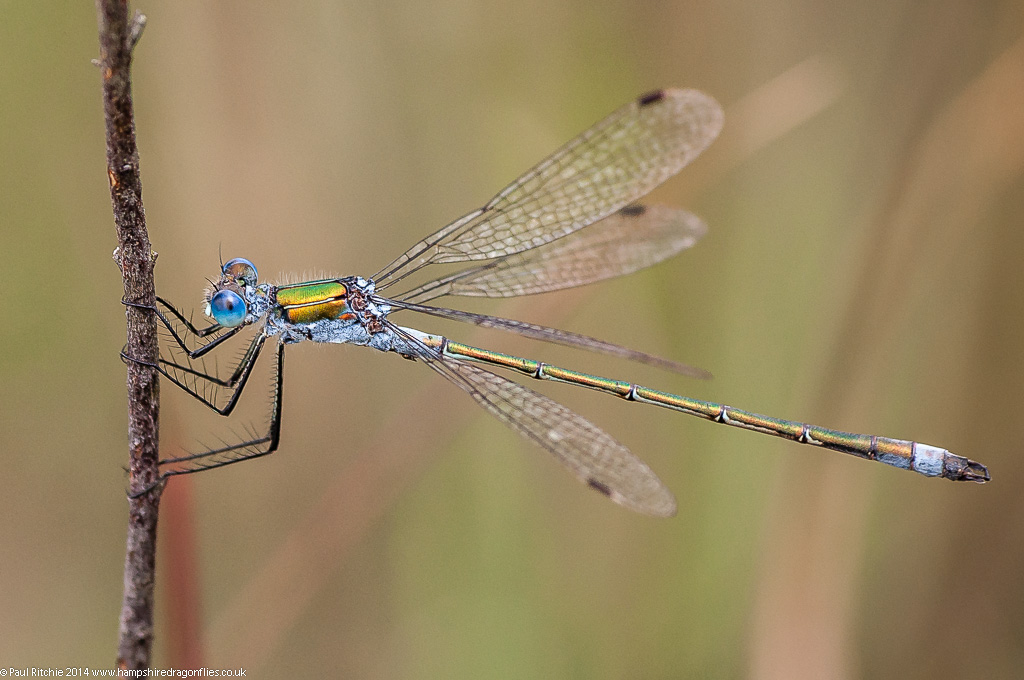 Furzey Pond across the road is all but ruined with the surrounding gorse and heather razed to the ground, offering no natural shelter. Even the Common Blue damsels had sought other locations.
Our meeting place was Hatchet Pond, and while I was waiting for Robin's arrival I took a stroll around the sheltered corner which was a hive of activity. The main subjects were Black-tailed Skimmers – the best display I'd seen of these for a while, and certainly the highest activity of the day.
Crockford was rather subdued despite the shelter. The strongest populations being Keeled Skimmers, a few Common Darters, a smattering of Beautiful Demoiselles, a few Southern Damselflies and in the corner a hawking immature female Migrant Hawker.
After watching her zig-zag square dance above our heads, she finally settled in the sanctuary of a gorse bush.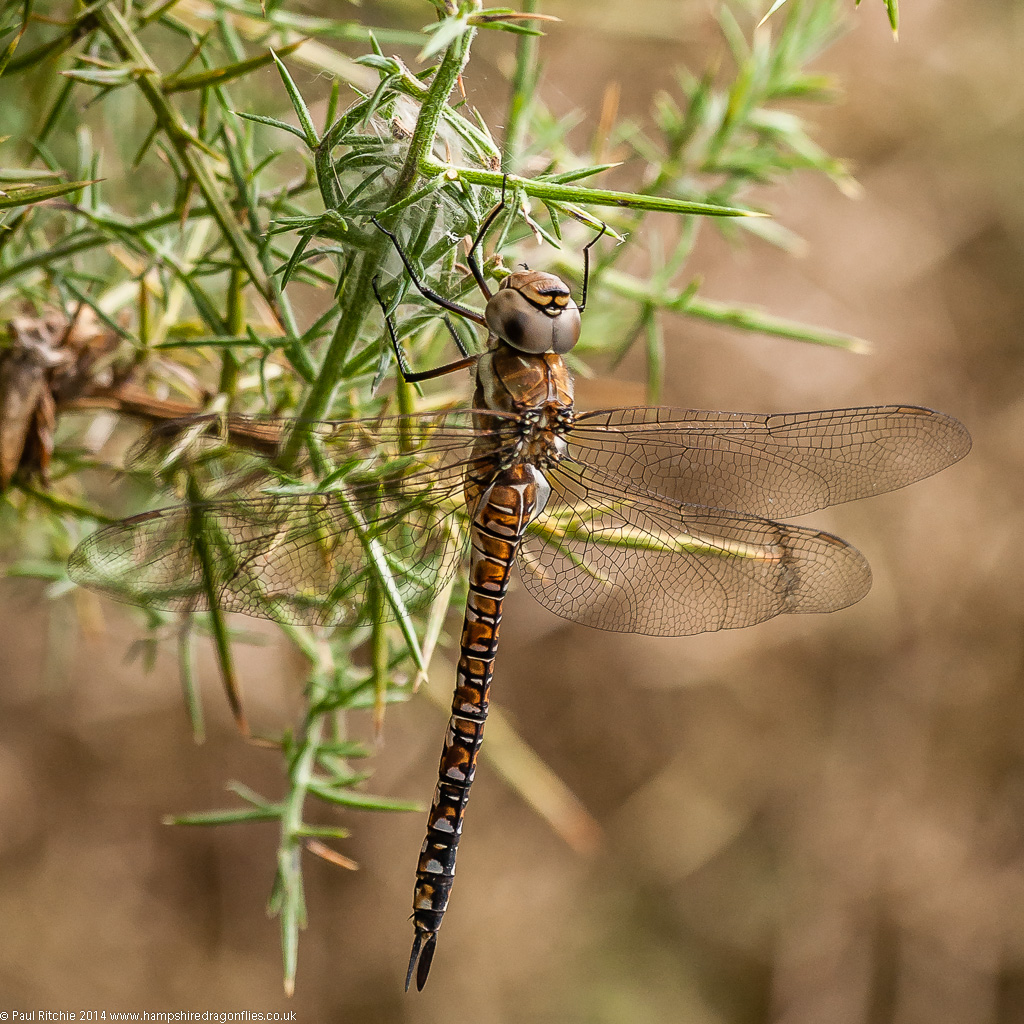 In the basin things weren't much better under the cloud, but we did have one Golden-ringed blaze through before disappearing upstream, which is where we headed, searching through the heather and watching the few regulars lining the stream. Thankfully the sun broke through and the wind dropped a little.
While I was traipsing around the basin, Robin called me over to a captive Golden-ringed happily showing and returning to a regular 'natural' perch. A few moments in his territory and we were accepted as no longer a threat.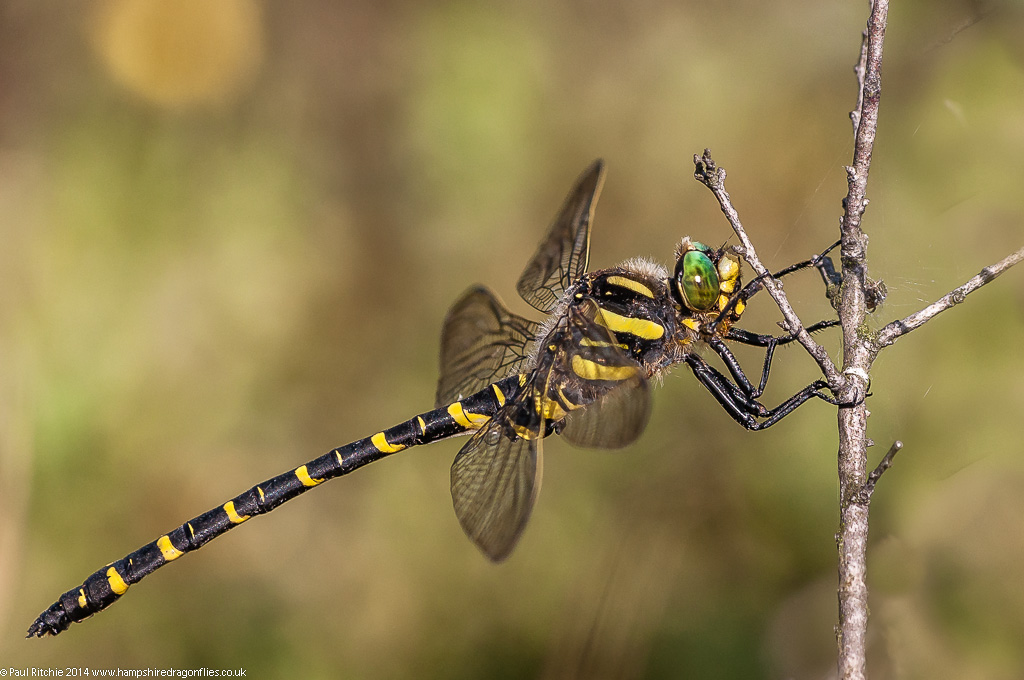 Our time was up all too soon and we stopped to grab a perfectly-perched female Beautiful Demoiselle at home on Bog Myrtle on the way out.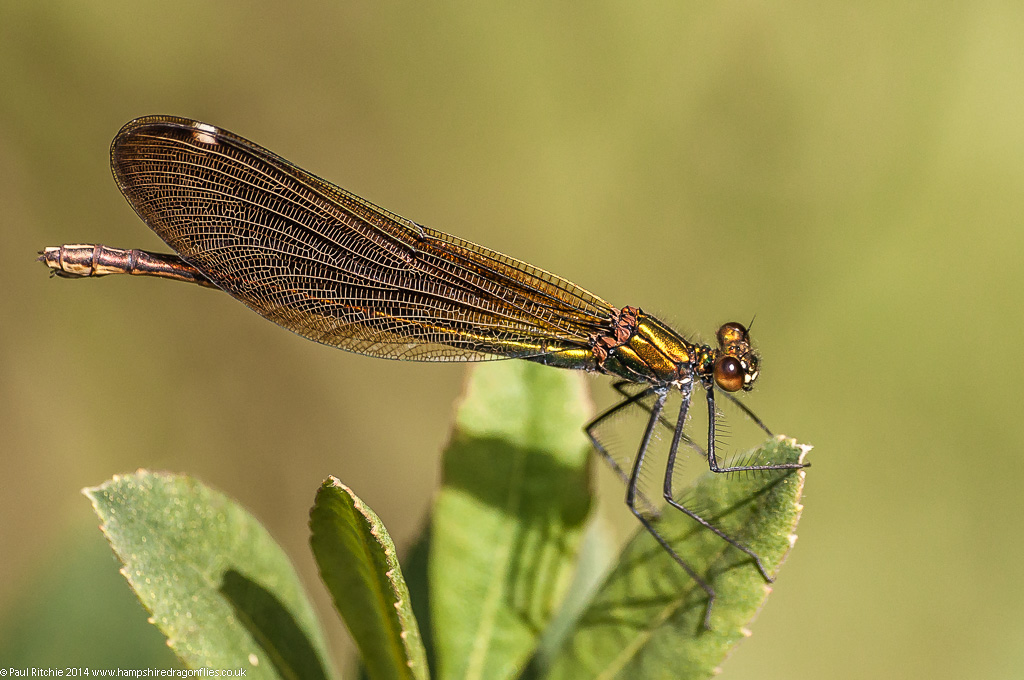 A day of quality rather than quantity with more watching than photography, which means, even on a quiet day, Crockford can still deliver.