Sunday 6th September
As far as I'm aware most of us were blessed with a beautiful day on Sunday. The first decent day for a fortnight and our whole journey there (and back) to Priddy was a pleasure under such blue skies.
We arrived just after 10.00am to the sight of a couple of white clouds bubbling up which bothered us a little, but we needn't have worried. Our first surprise of the day came in the forms of Steve Covey and Damian Pinguey. Great minds obviously think alike.
Slightly later we were joined by Mike (Dimery) and Jerry (Hawker) caught up with us early afternoon. Good company can lift the soul and provide diversion during the quieter moments, as, perhaps not unexpectedly, activity was way down on last year.
There were only a couple of Moorland Hawkers around the boggy section, including a predictably nervous female, and the odd one or two around the margins, so I decided to remain near the entrance which proved to be key on our last visit.
Again only two or three males intermittently and the occasional female, neither of which offered a predictable opportunity. The best I could manage today involved a concealing wing!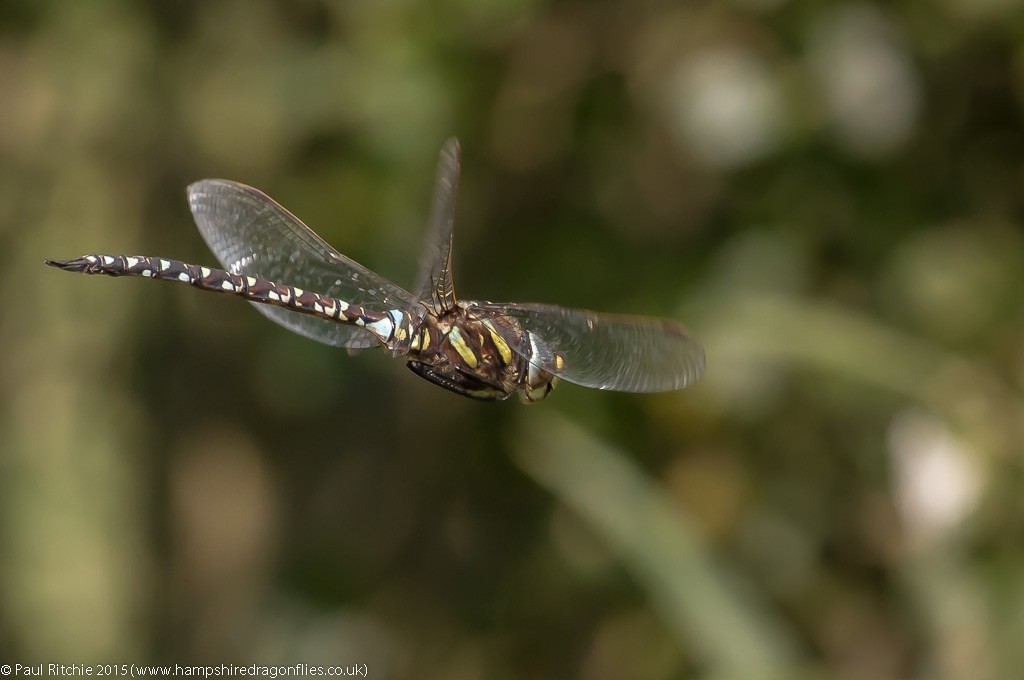 The appearance of a Brown Hawker caught my attention finally giving me a chance to engage with a patrolling male who wasn't half a mile away. Unusually he kept an almost predictable path, but still proved to be a very real challenge.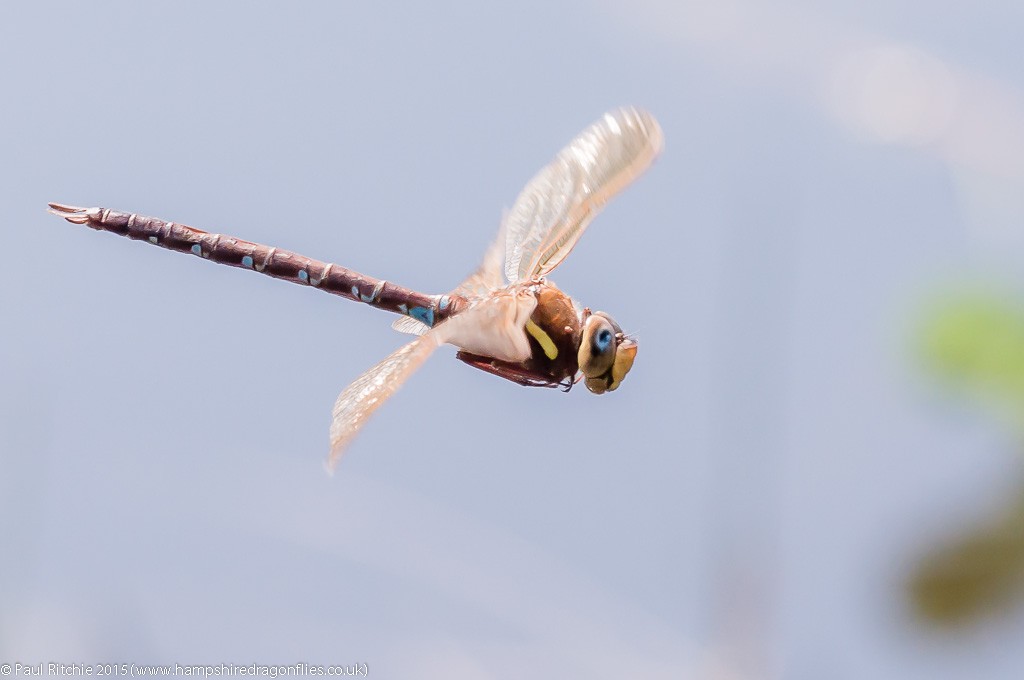 The Migrant Hawker on the other hand is always an easier subject with their tendency to hover in one place, even it that one place is just in front of the trees.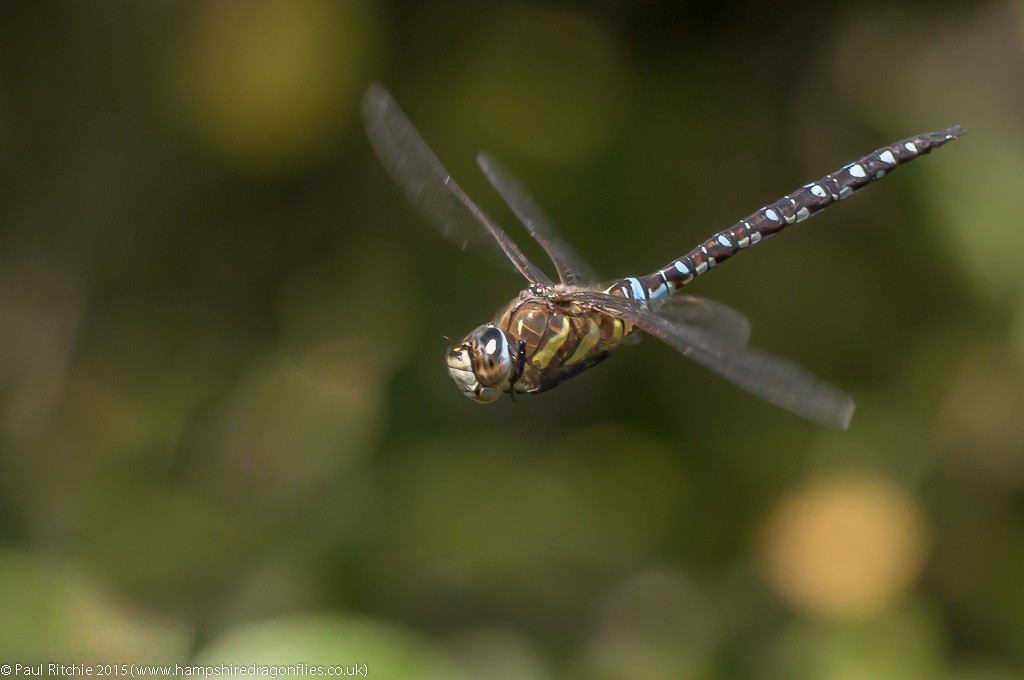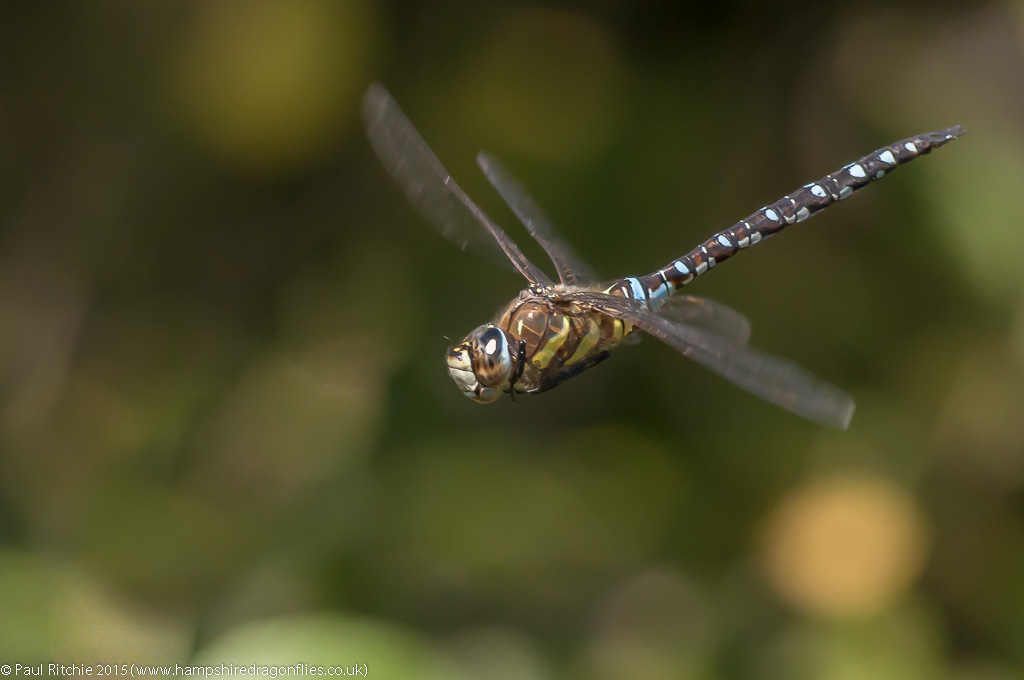 Around the same thicket a male Southern Hawker chose a more terrestrial path, foregoing the open water by choosing the main path and the small stand of Bulrushes.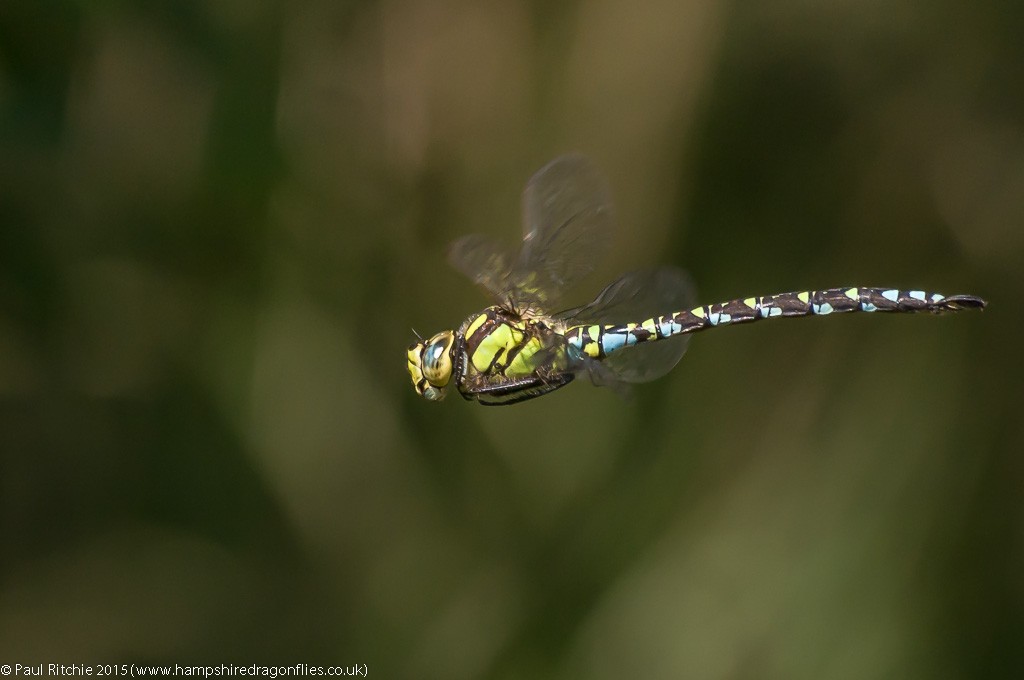 Common, Ruddy and Black Darters were available for those who wished to seek them out, while damsels were represented by a few Azure, Common Blue and several Common Emeralds.
Despite the prolonged sunshine activity over water became rather muted during the afternoon giving a chance to explore and seek out any perched individuals, but I preferred to observe from the shoreline in case any more action was forthcoming, allowing those rare moments such as a coupling being instigated.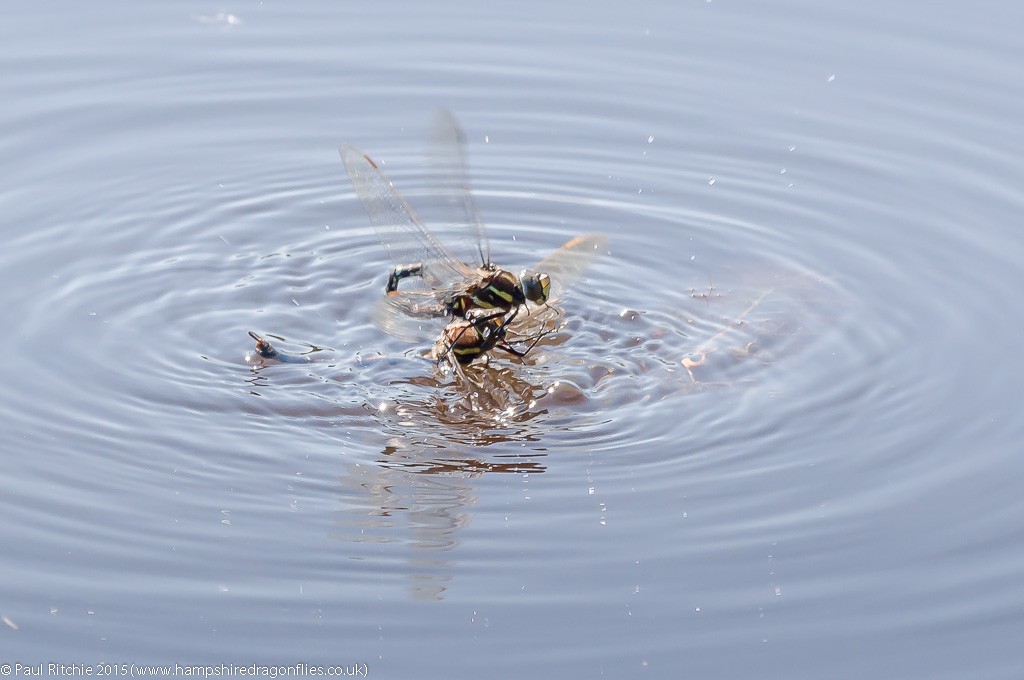 They successfully paired and disappeared across the treeline with Steve and Damian in pursuit, but given the terrain and distance it was better to allow them their privacy on this occasion.
I settled for a male Migrant to round off the day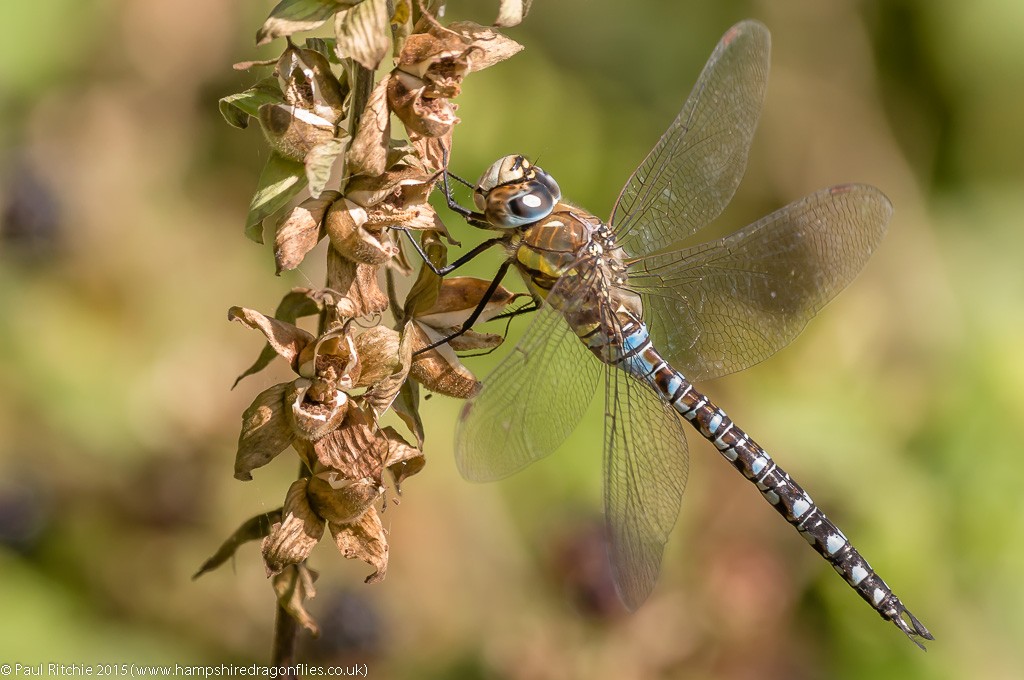 Friends with a common interest swapping tales & techniques and the unexpected chance to get all four hawkers one day, but this time in-flight.
That's a good dragonfly day!