Tuesday 11th September
I get a little trepidacious this time of year; the shorter days and colder mornings mean ever diminishing returns with once bountiful water bodies lacking the excitement of only a month ago.
This is so much more noticeable in September when pond-watching can test the patience of even the most tenacious of us. Indeed it is the forest rides and clearings which offer the best pickings in hawker season.
One little path I'm very fond of at Town Common hasn't produced many hawkers this season, so I was very pleased to find a warming Southern perched among the gorse on Tuesday.
Over on Ramsdown the heath pond had a few Black Darters and Common Emeralds as expected, but still a little cool to bring out anything larger. The clearing produced a few Migrant Hawkers though, with a young male giving me a furtive chase before he settled down.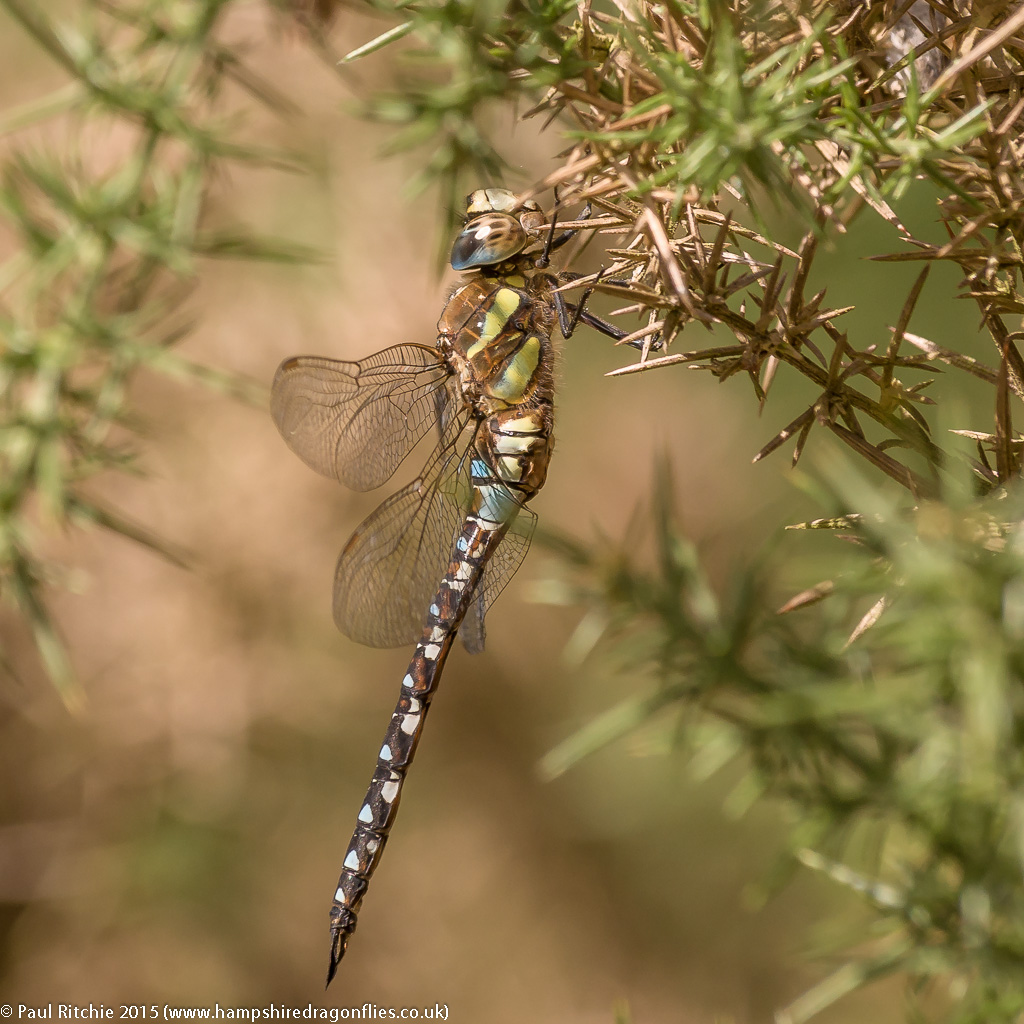 At the hidden pond more Black Darters and Common Emeralds were joined by a few Common Darters.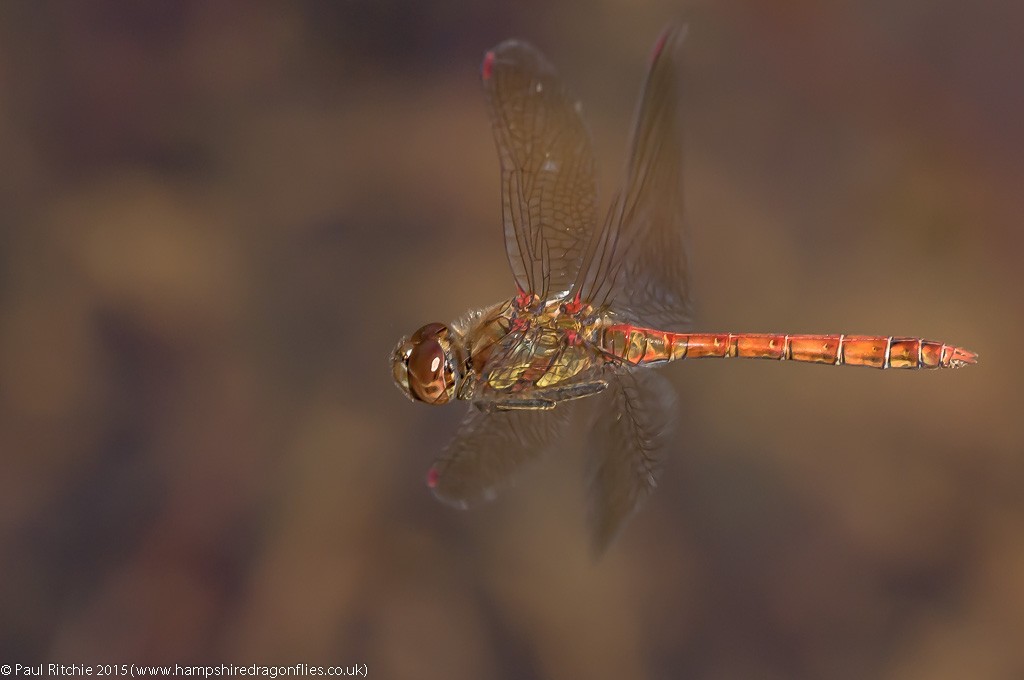 I had to wait a while before a hawker showed up. I was hoping for a Moorland, but a Southern will do. I had two males jostle for supremacy during my stay. The victor selfishly decided the whole pond was his, giving me some exercise chasing him around the pond to determine which patrol he preferred.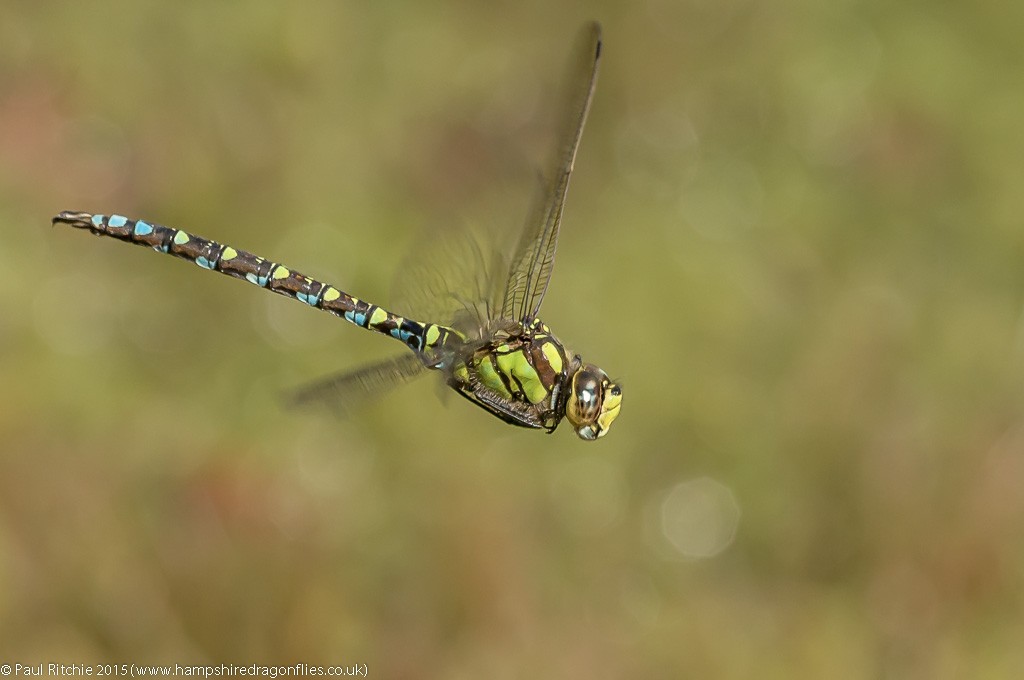 I don't know what it is about Southerns recently, but I've encountered some tricky individuals, reminding me that you should never become complacent.
After I had my fill I returned to the clearing and disturbed a few more Migrants with my passing but nowhere near the numbers expected, so I walked across the heath, checked out another couple of ponds and decided to call it a day when a cheeky Common Darter flew up in front of me.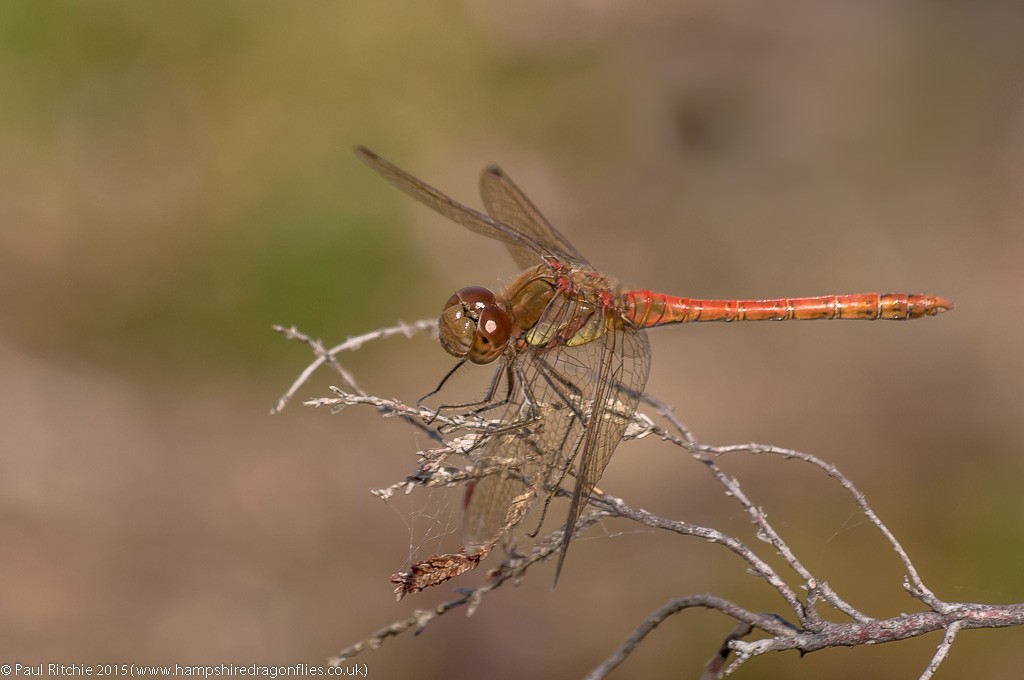 You have to give them their due. Despite being everywhere most years, this season has seen a decline in numbers with some species – the Common Darter among them – so we should celebrate their presence as a reminder that the season isn't over yet.