The pond deserved a further visit so Sue & I popped over on Sunday afternoon for a couple of hours. Our visit was delayed by the closure of the approach road, blocked by an ambulance and police car – presumably an accident involving a cyclist considering how many were on the roads.
On arrival at the pond we were approached by a couple of hikers who had gotten themselves lost. They were using a 30 year old guide book but didn't have an OS map to back it up with! After putting them on he right track we introduced ourselves to another enthusiast, Simon Layton, who was here hoping for a glimpse of the recent Common Hawkers.
For the first time in a month neither male nor female showed, but to have them around for so long was a blessing. Instead we had a fair selection of Common Darters, including a mating pair.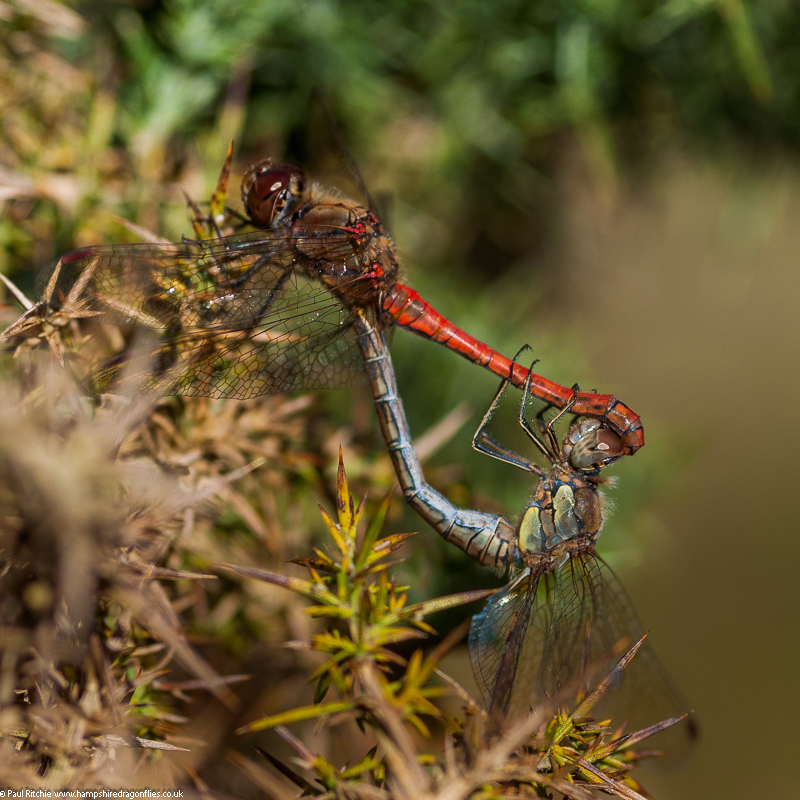 No damsels were seen today, but there were a few Black Darters holding on in the surrounding gorse and over on the island.
After a few minutes we had our first sighting of a Southern Hawker, quite possibly the same individual as last week judging by the markings.
He patrolled the small section by the single gorse bush for a while, seemingly happy for some company, and then shot off across the island to grab some lunch returning to the bush to feed.
He even gave me a little variation in his pose.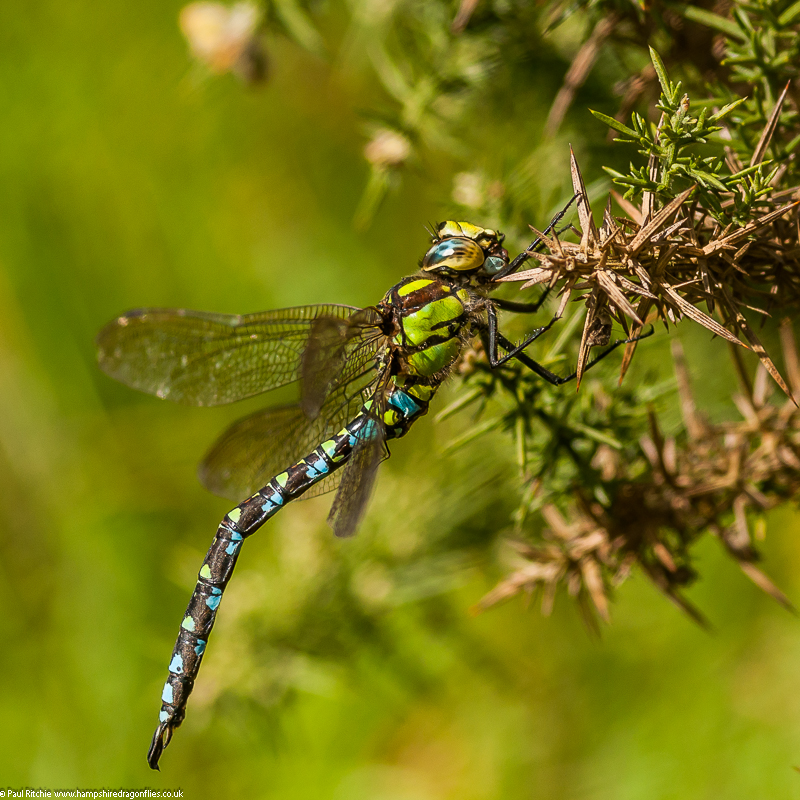 He stayed put after feeding, the temperature cooling substantially when the clouds obscured the sun, rising only when another male appeared for a brief battle, returning to patrol his patch for a short while before perching again.
The arrival of a bunch of loud dog walkers drove him off, one of many disturbances by joe public – making us realise why we usually choose a Saturday when they're usually out shopping. We even had a National Trust walking party come through!
I found the Southern perched in the relative peace of another gorse bush undaunted by my presence and grabbed another few photo opportunities until yet another party of dog walkers drove him off for good.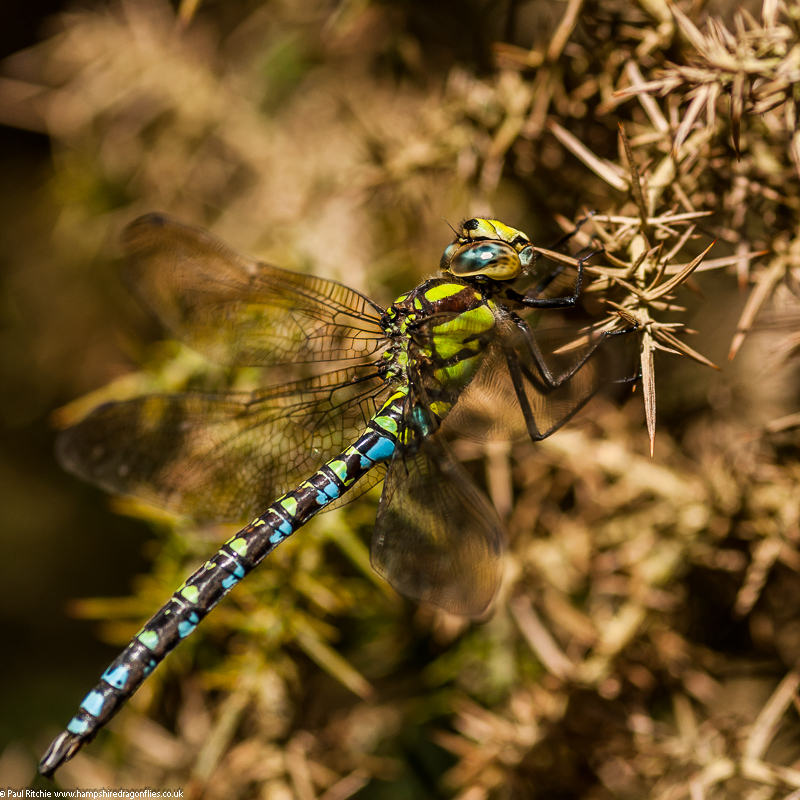 By 3.00pm the encroaching cloud had lowered the temperature sufficiently to cease all further activity and we called it a day, albeit a rather satisfying mid-October day.