After a decent period of warm & sunny weather our climate reverted to default; a continuing band of low pressure bringing grey skies, rain and strong winds. Not ideal weather for pursuing dragonflies, but can be beneficial for photographing butterflies provided the sun peeks through sporadically.
Monday looked to be a promising choice for taking a third trip in the hope of finding some Duke of Burgundy at a North Hampshire location, and this time we were lucky.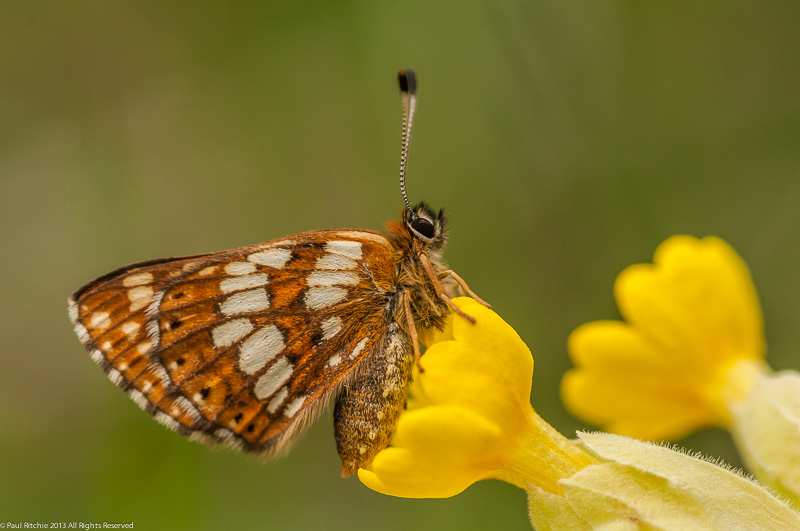 On the way home I followed a hunch and stopped in at a favourite upstream section of the River Hamble. Just before the deluge we were greeted with the unmistakeable vision of cascading Demoiselles. Just a few, but enough to round off the day nicely.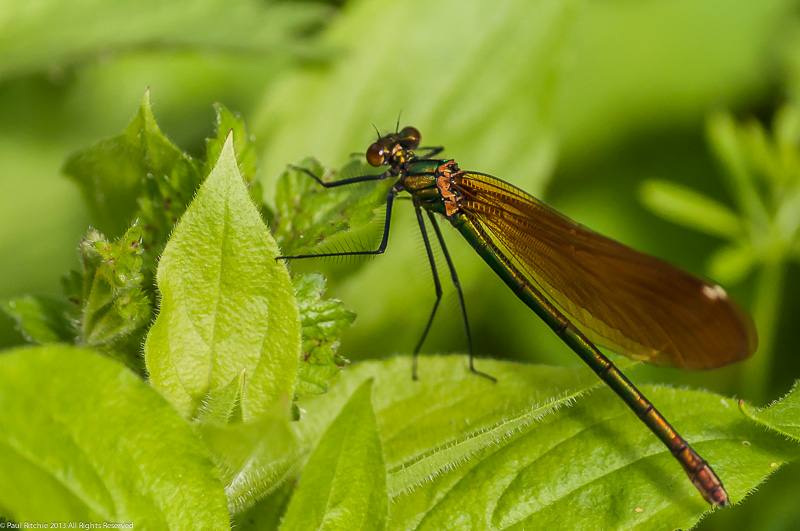 We counted 14 in total during our brief stay, but acquiring photographs proved to be a challenge as most rose up into the trees beyond reach. I did have one perch beautifully, until a passing Speckled Wood butterfly took exception and chases off my subject. Twice! I don't recall ever being so furious with a butterfly.
The impending gloom put a stop to all insect life, and I just managed another snapshot before wrapping up for the day…