Anxious to make the most of this mini heatwave (sic) I headed further afield Tuesday, calling in first to Blashford Lakes just in case there were a few stragglers from the recent Emperor emergence. I took the short walk along the usual path and filled my boots with a few Common Blues.
The minimal reeds around Ellingham Pound showed signs of recent damsel emergence, but nothing else – not even the usual cast of Blue-tailed or Red-eyed. I returned to the centre pond and for once took the bins out of the bag to scour the reeds on the opposite bank. Sure enough there were several empty exuvia and hidden deep within was an emerging Emperor.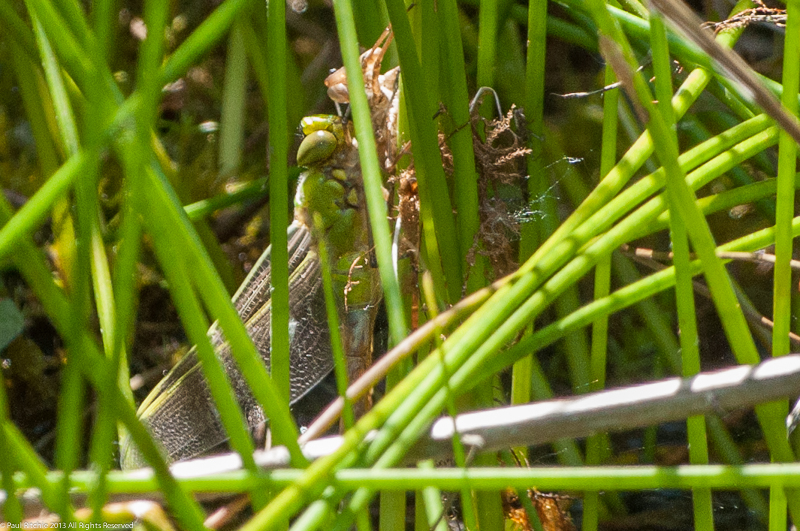 I continued to Troublefield and was sorely disappointed. I hoped I wouldn't be, but all I saw after searching both fields were a few Azure, Large Red and Beautiful Demoiselles – not nearly enough and far less than just over a week ago. The uneven ground and watery holes were beginning to grate, so I hopped over to Ramsdown in the hope I may find a few more Scarce Chasers, or maybe something else.
The only large dragons flying over the pond were Four-spotted Chasers and very few damsels. A fresh FSC flew up from the heather and landed nearby.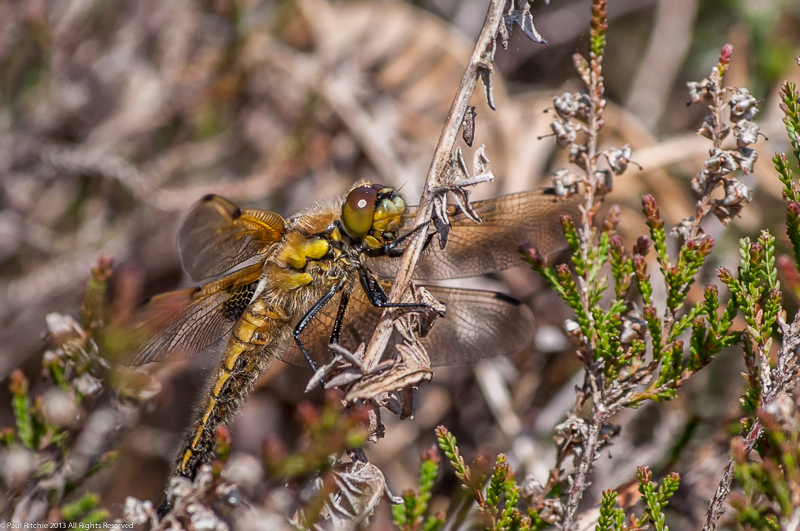 So far no Scarce, and feeling a little dispondent and more than a little tired I brushed through the hill in the hope I might flush something out. I did, but not what I was expecting.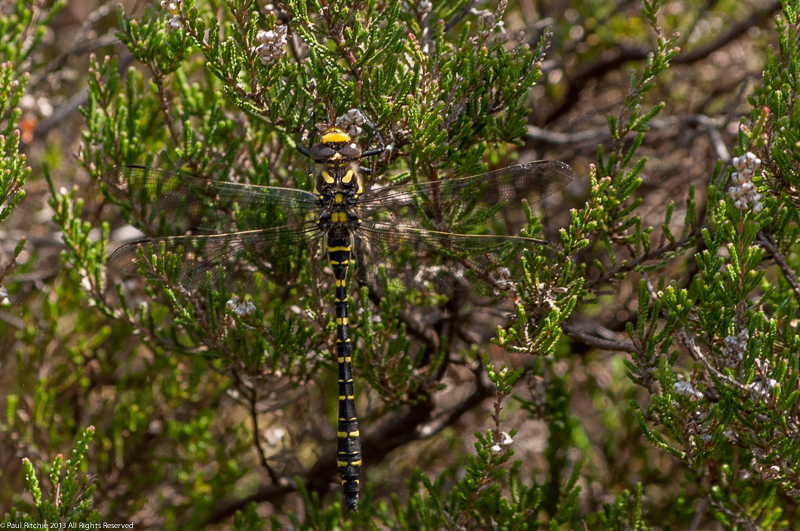 I shouldn't have been too surprised as I've found Golden-ringed in May in previous seasons, but I wasn't really expecting a GR so soon considering everything else is late. Despite being in a tricky position, it did raise my spirits enough to continue on.
After doing a full circuit, I was about to return to the car when I spotted a Scarce Chaser rise up out of the scrub.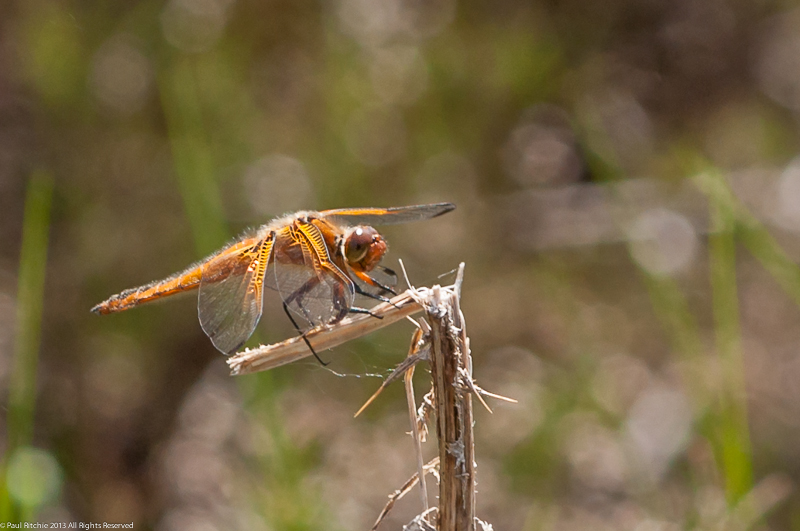 I went around again and spotted a male Broad-bodied Chaser chilling out along the path.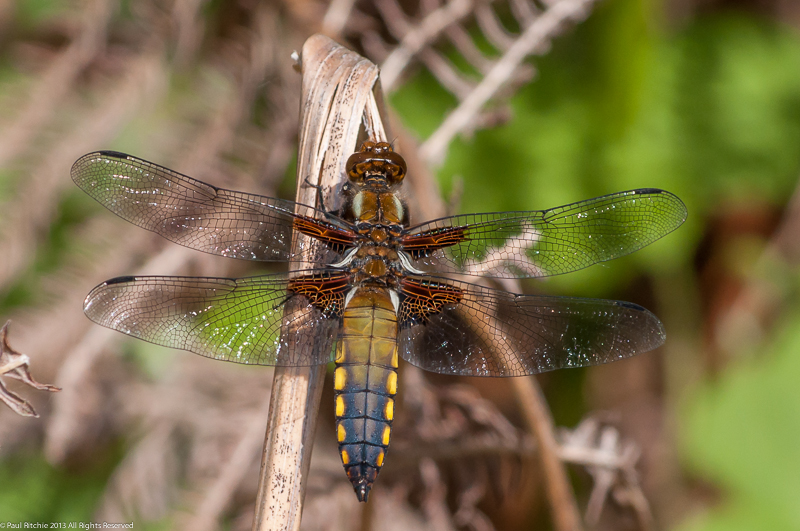 Again this was a little surprising considering I hadn't seen any sign of them over the ponds.
Back over the hill a few more Scarce Chasers showed themselves. In all about half-a-dozen, so perhaps still a little early for the majority.