Well the weather couldn't last and this past week has been a bit of a wash out to say the least. Now I don't mind the rain – and we definitely need it with so many water bodies in the New Forest looking dry in much the same as last year.
The problem is all we have been getting are showers. Not enough to replenish our water supplies, and coupled with strong winds and dull skies, not good enough for dragonfly activity.
Such was the circumstances that I didn't venture out again until Tuesday 7th. I went to Bentley Wood where I must admit my first priority was a hopeful spotting of the White-letter Hairstreak butterfly, but a good short and reasonably heavy shower put paid to that!
Nevertheless I continued on to the ponds knowing full well that I wouldn't see anything, but was surprisingly rewarded with a freshly-emerged Southern Hawker.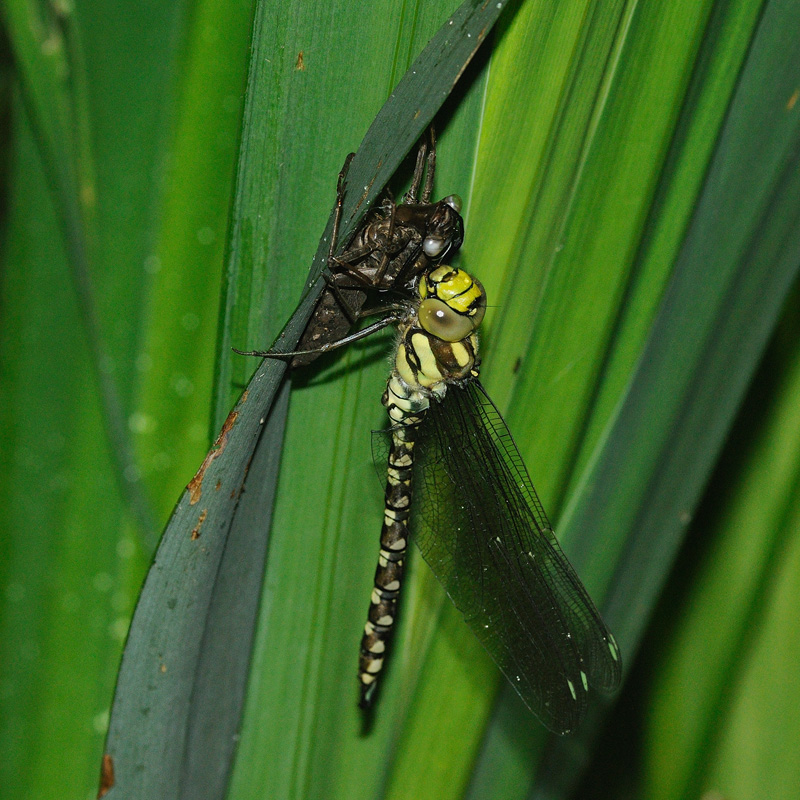 Not quite believing my luck I stayed around long enough to watch him open his wings and crawl to the top of the yellow flag iris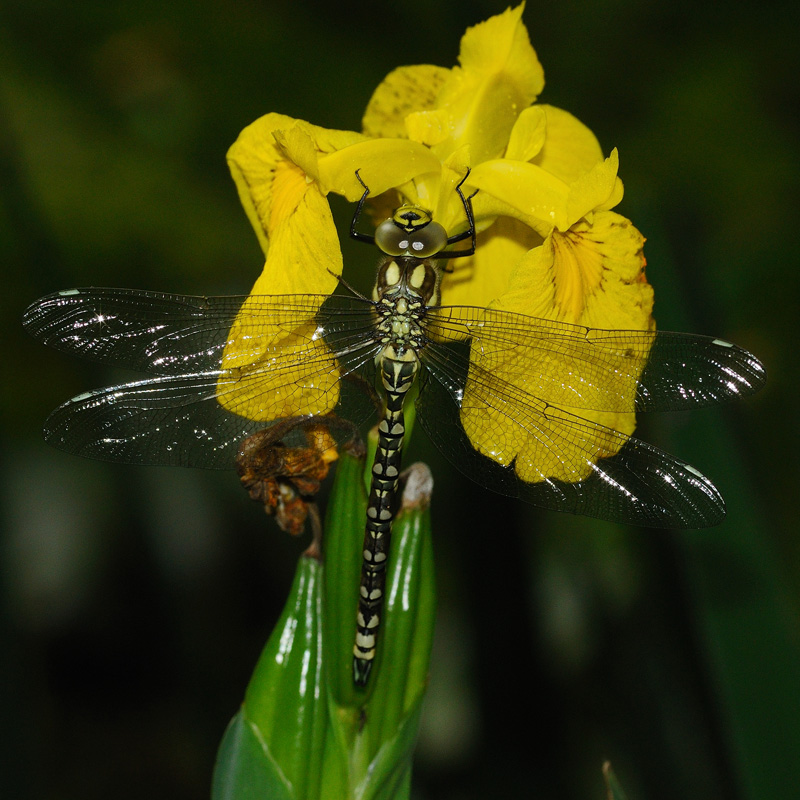 Such were the dull conditions that a fill-in flash seemed the order of the day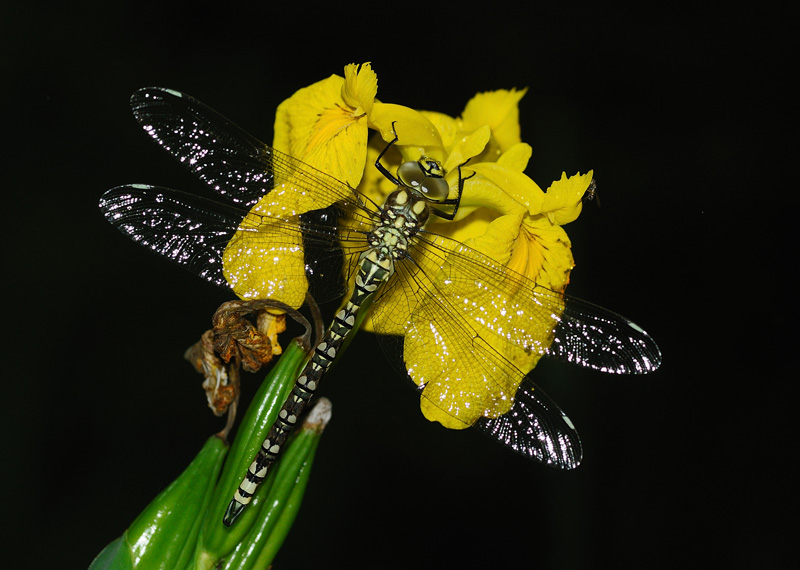 Although there has been the odd sighting of Southern Hawkers around, I felt rightly privileged to witness this superb spectacle. Due recompense for getting a soaking earlier!
On Wednesday 8th I visited Blashley Lakes where I knew there would at least be some shelter from the rain which had been forecast. Not a dragon to be seen, but the foliage was full of Blue-tailed, Large Red and Common Blue Damselflies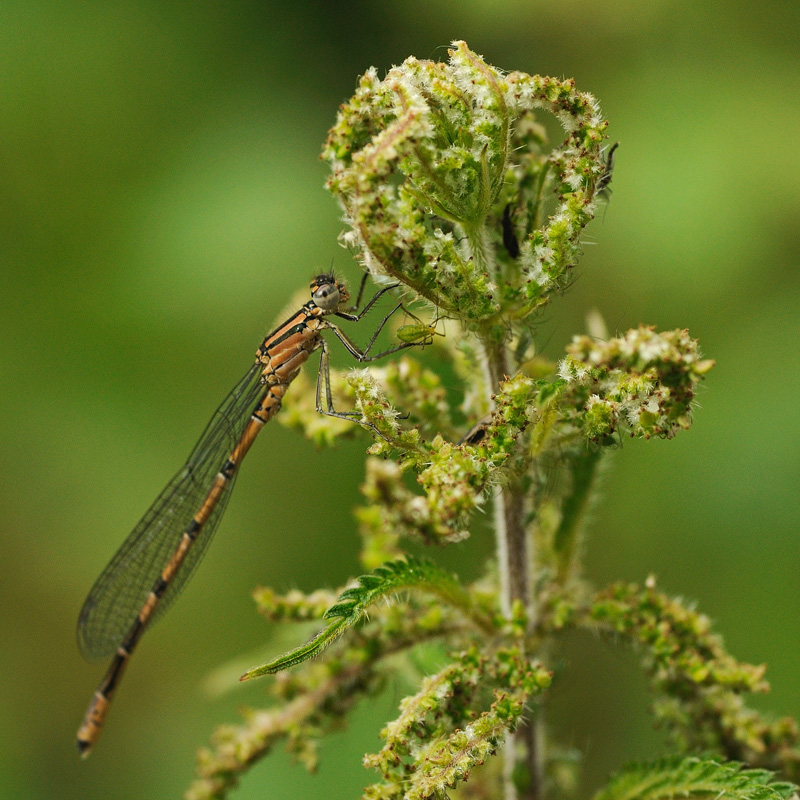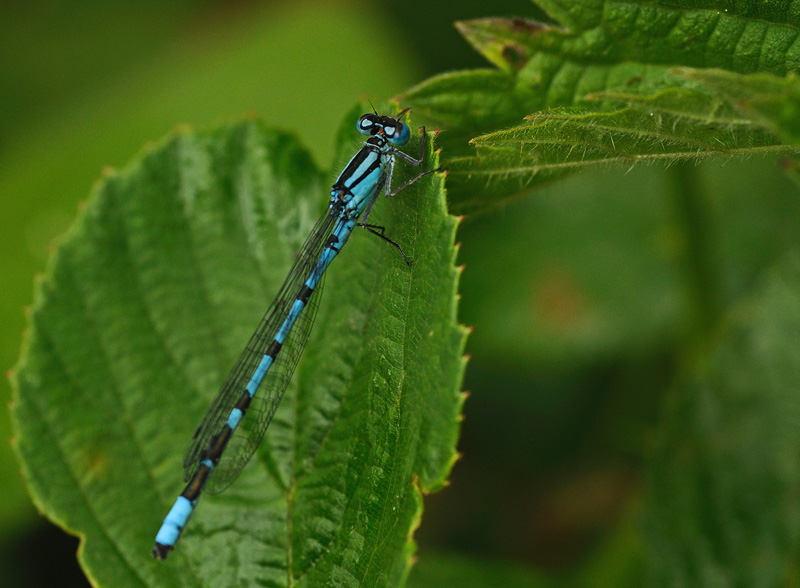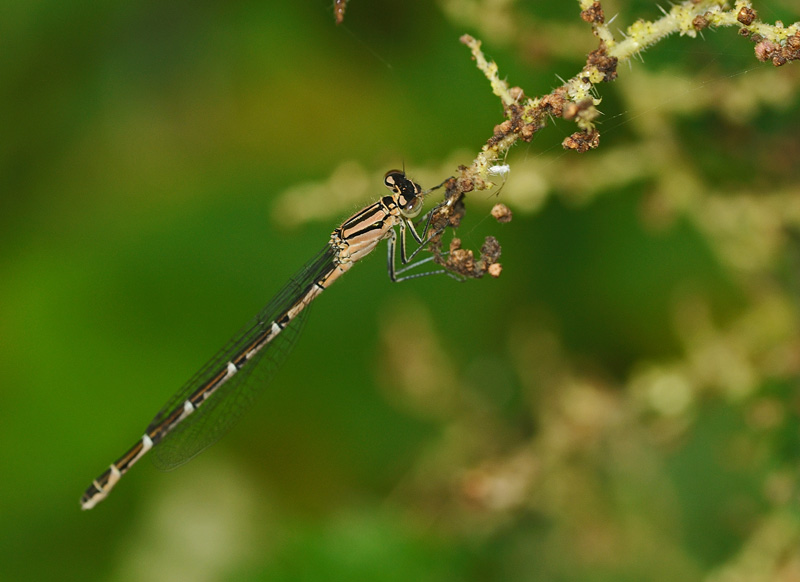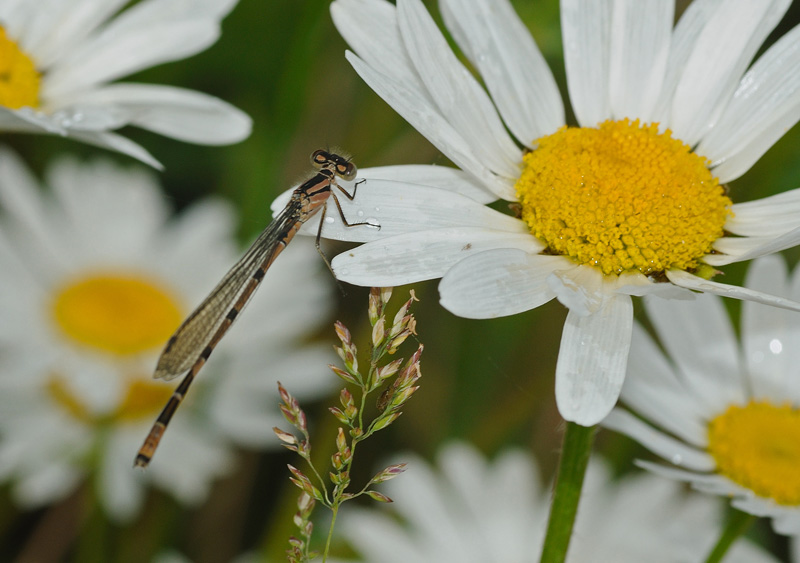 On Friday 10th Sue & I had planned a day in Somerset to witness the Large Blue Butterflies at Collard Hill and a visit to Westhay Moor afterwards for dragonflies.
We were blessed with decent weather for the morning on the hill, but by lunchtime the clouds had rolled in with some threatening skies. Unfortunately this meant that Westhay was scarce on dragon activity although we did spot the odd Four-spotted Chaser and a few Black-tailed Skimmers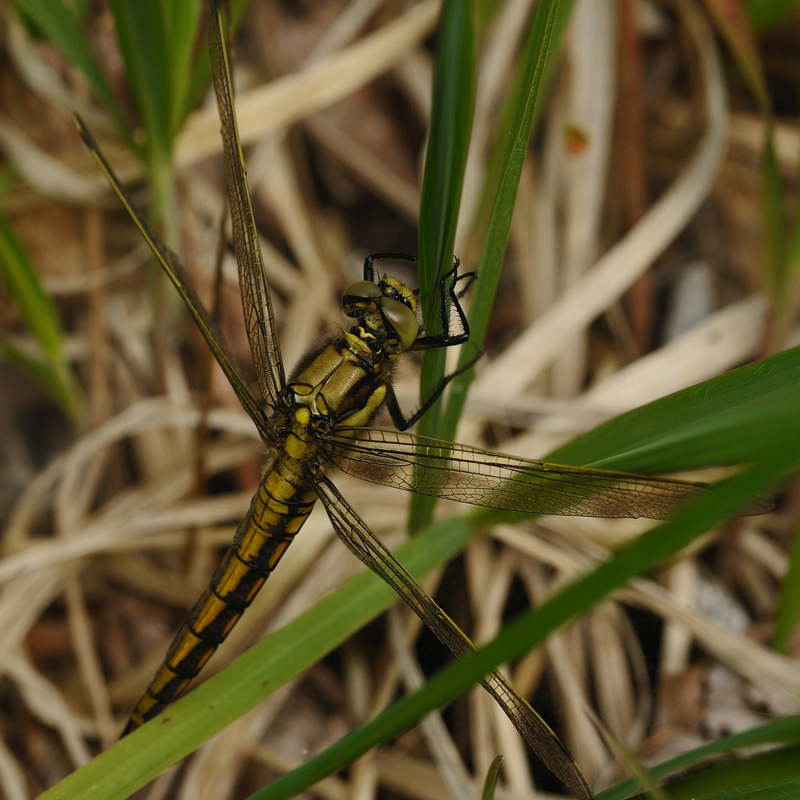 Despite the lack of dragons, damsels were in good numbers and nearing the pond we found a rather distressed Male Red-eyed trapped in a spiders web. Rescued with precision nails by my partner Sue, we hoped that at least he could enjoy a longer life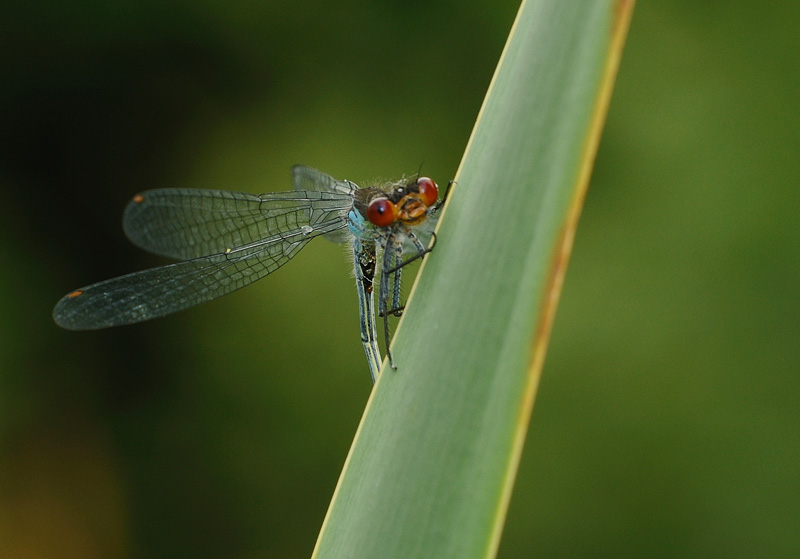 Towards the end of the track we encountered several Blue-tailed's of various phases, including this rather beautiful rufescens with that wonderful blue tinge in the eyes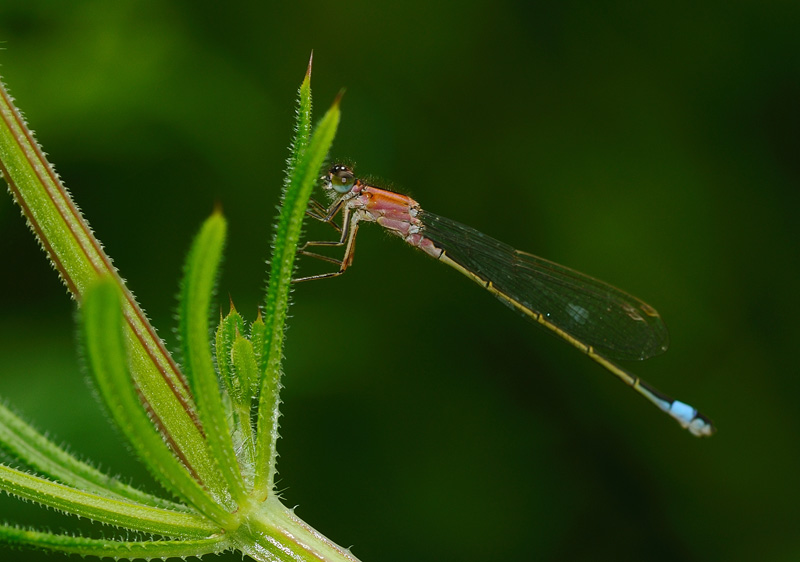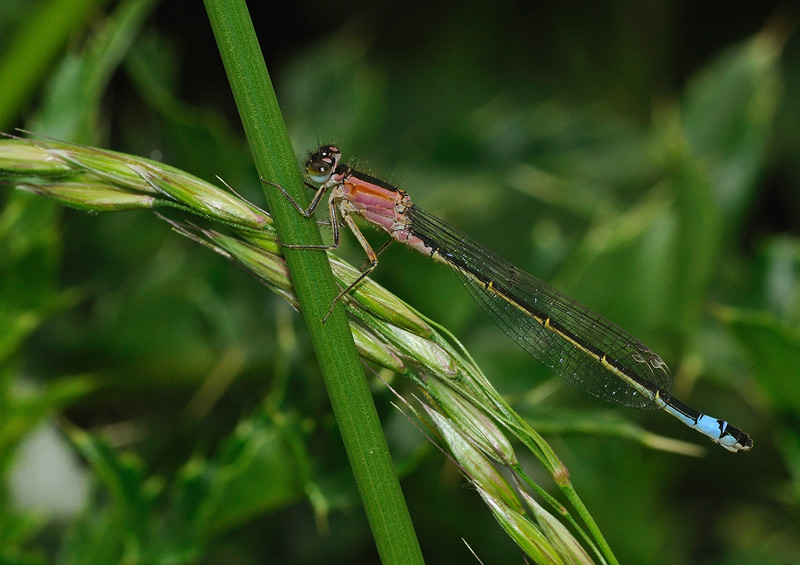 Continuing on towards the furthest hide alongside the fishing lake we had a chance to photograph a mating pair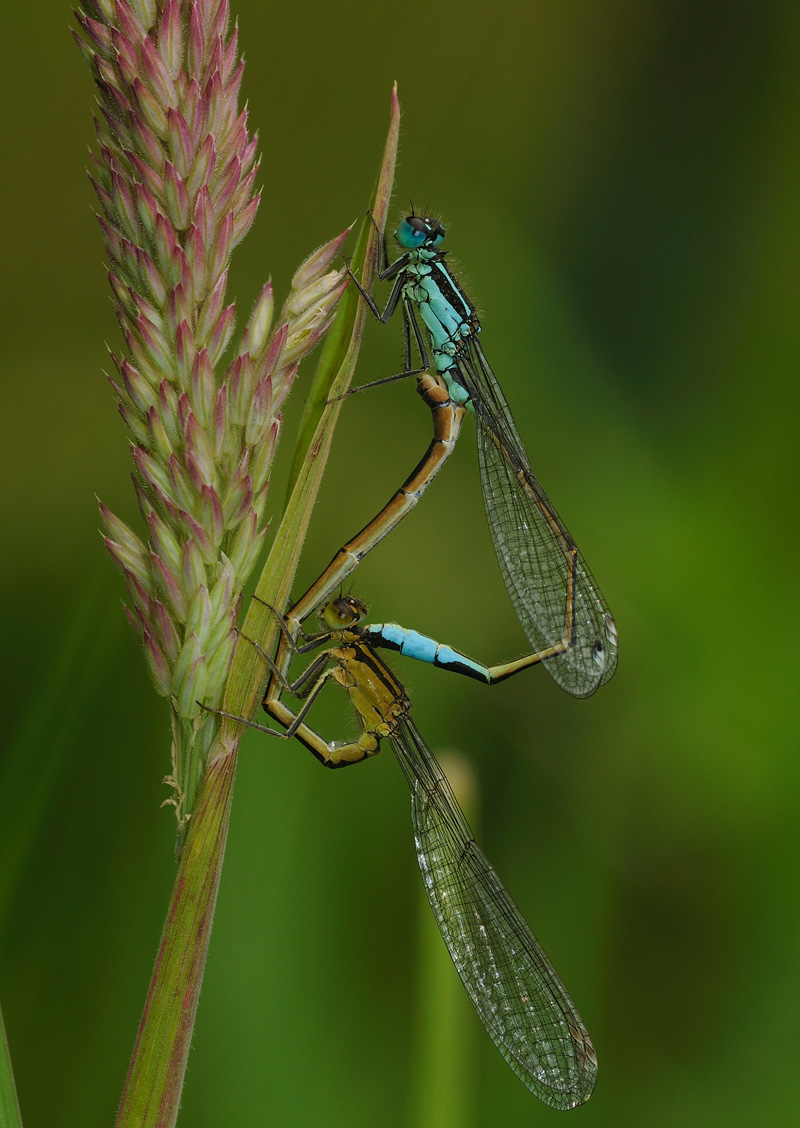 By now the clouds were more than threatening and the temperature had dropped significantly. Reluctantly we decided to call it a day, but the day had been a major success despite the weather.