Tuesday 16th June
Mid-June's the ideal time for a stroll across Christchurch (Town) Common, especially if the sun is bright and the wind is light. True to form these shallow, heathland pools have a tendency to dry out during summer, but this doesn't appear to bother the resident breeding populations which thrive in such conditions.
I'd barely stepped off the old railway track before I saw my first Black Darter of the year.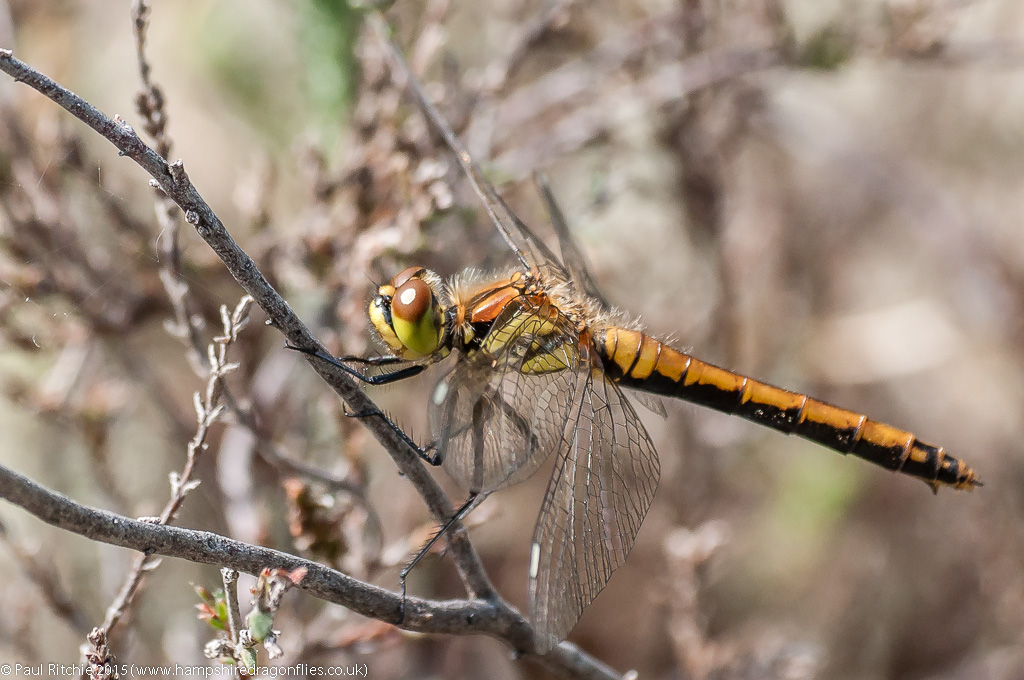 Sadly, and a little surprisingly, this proved to be my only sighting, but a good showing of Common Emeralds made up for this.
Both species share more or less all the pools on the heath, but there are three in particular which offer good opportunities for photography.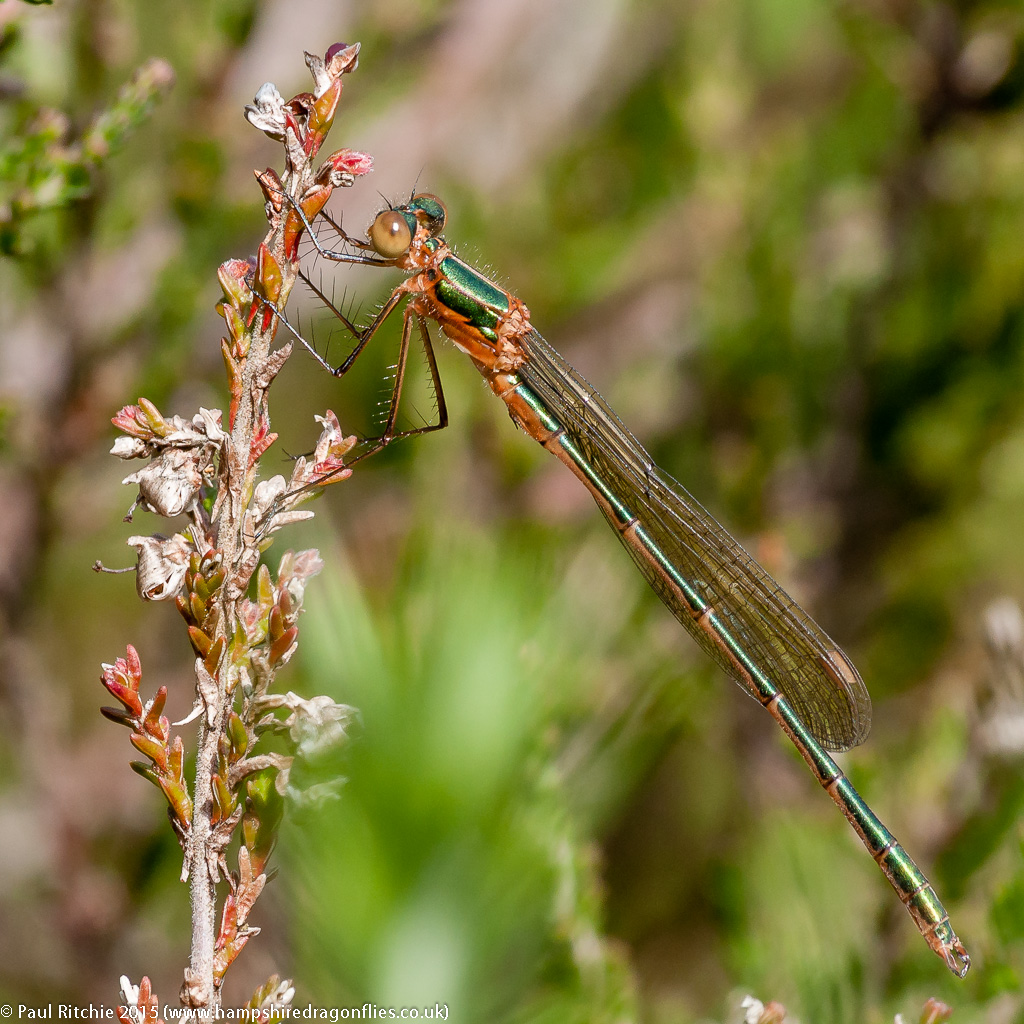 The third of these, a favourite of another as yet unmet enthusiast, has the best activity over water with the usual Emperor, Four-spotted and Brad-bodied Chaser, but it was the profusion of Small Reds which impressed today.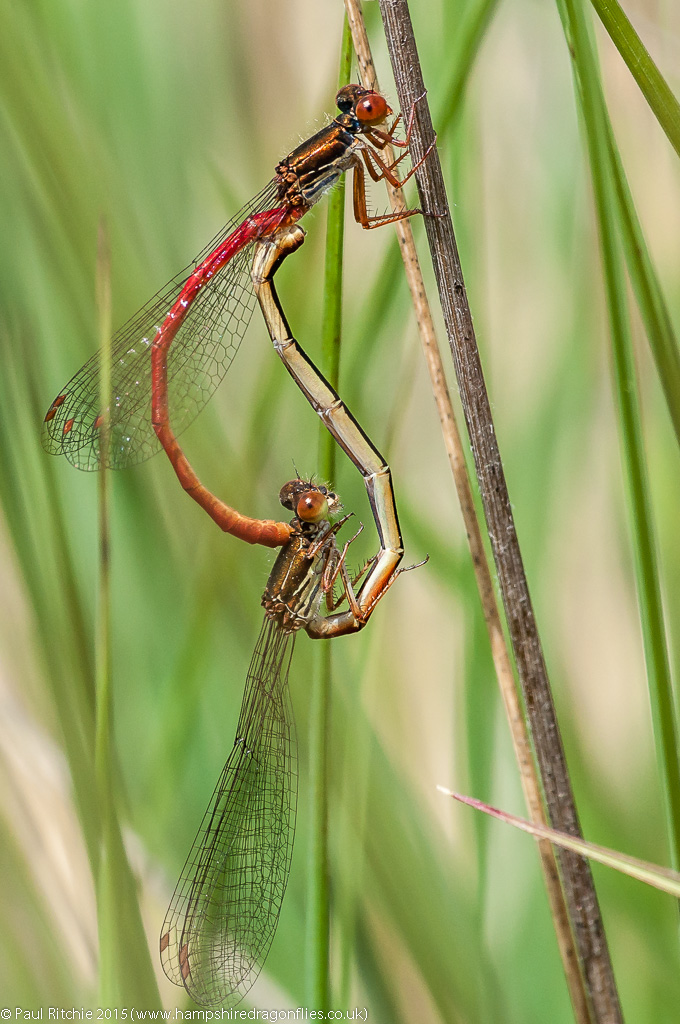 One of the things I've noticed about the Small Red over the years is their adaptability to their surroundings, and seemingly a preference for one plant over another. In the New Forest for instance they tend to congregate around Bog Myrtle lining the banks of Ober Water, Latchmore Brook and Crockford Stream.
At Cadnam Common and Thursley the highest populations can be seen decorating the reeds and rushes. Here on Christchurch Common and other similar habitats, they all but ignore the surrounding heather and congregate among the long grasses.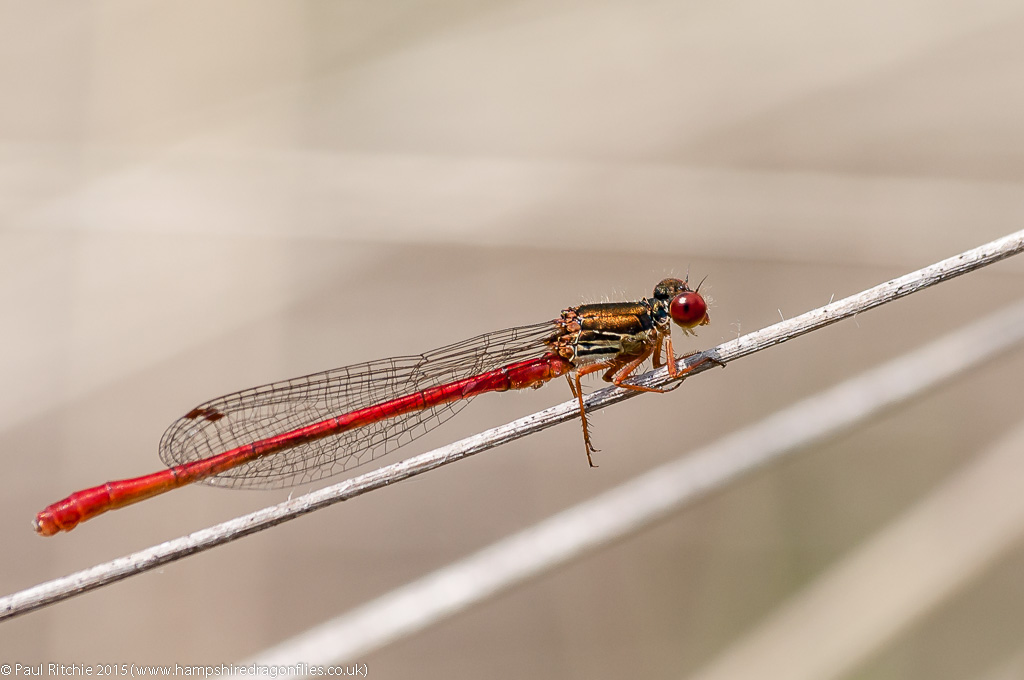 This does have a tendency to make photography more challenging; especially if there is a breeze. Despite my best efforts my chosen composition would be ruined by a stem or two blowing across my viewpoint just as the shutter released.
All good fun!
After another session I suddenly lost all energy. Perhaps a little too long in the sun negotiating uneven ground, or just old age! I decided to return to the car and was all intent on calling it a day when a spark of inspiration gave me an extra blast of energy.
Having just added three to my season's count, why not add three more? With this in mind I decided to take a stroll down Ober Water, where very soon the Southern Damselfly provided my fourth. The banks were surprisingly subdued with only a few individuals seen.
Even the Beautiful Demoiselles were few on the ground, with just a few pockets around the tall reeds providing their usual display. If anything the White-legged were matching their populations today.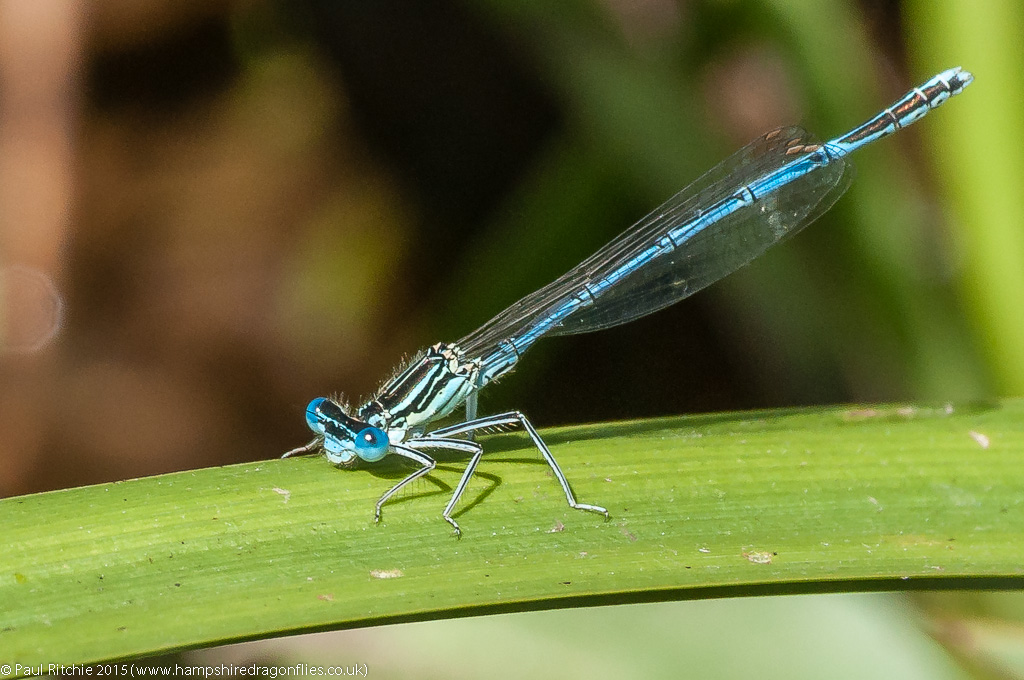 Number five then. Now all I needed were those Keeled Skimmers, and Ober didn't disappoint, except in numbers.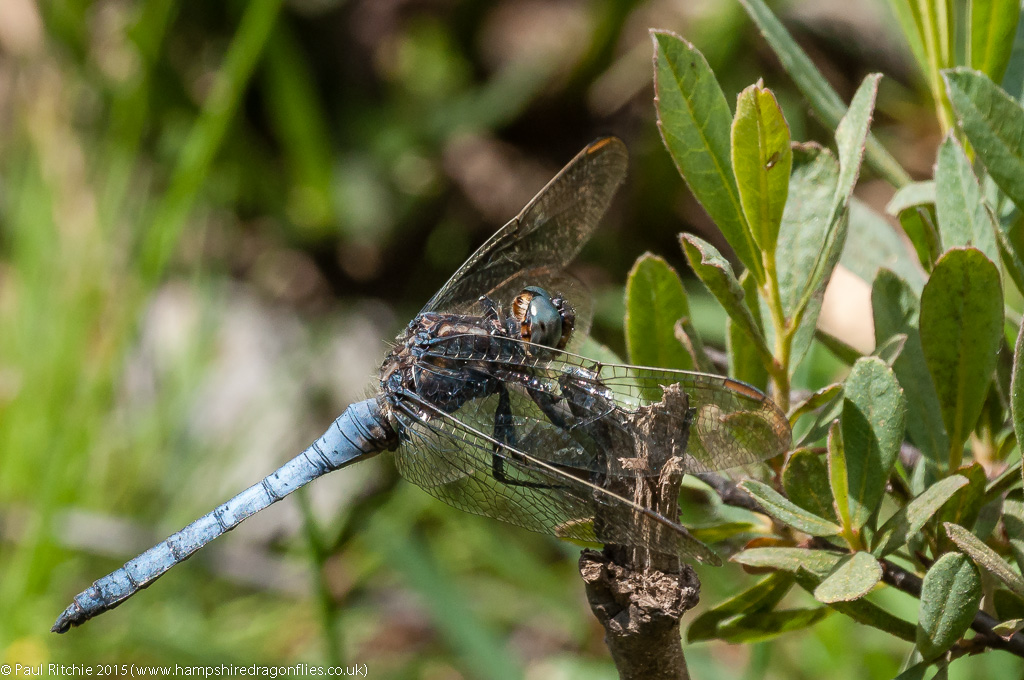 Having bagged number six for the day I returned upstream and called it a day. Early next month should see this fantastic stream come alive and provide one of the best summer dragonfly spectacles to be seen in the UK.
I can wait…
PS:- I just looked back at my Christchurch Common visit last year around this time and noticed that I suffered a strange exhaustion on that occasion too. How very strange?