A couple of hours spent locally at Swanwick Nature Reserve is ideal when the changeable weather negates a full day out. The site has seemingly taken a long time to bring forth the goods, but when it does I always come away satisfied and often nicely surprised.
There is a small dipping pond next to the Centre Lake which usually throws up a few surprises, whether it be closely-perched Migrant Hawkers late in the season, patrolling Southern Hawkers offering ideal opportunities for in-flighters, or an interesting selection of damsels, including Red-eyed and, as of this season, Small Red-eyed.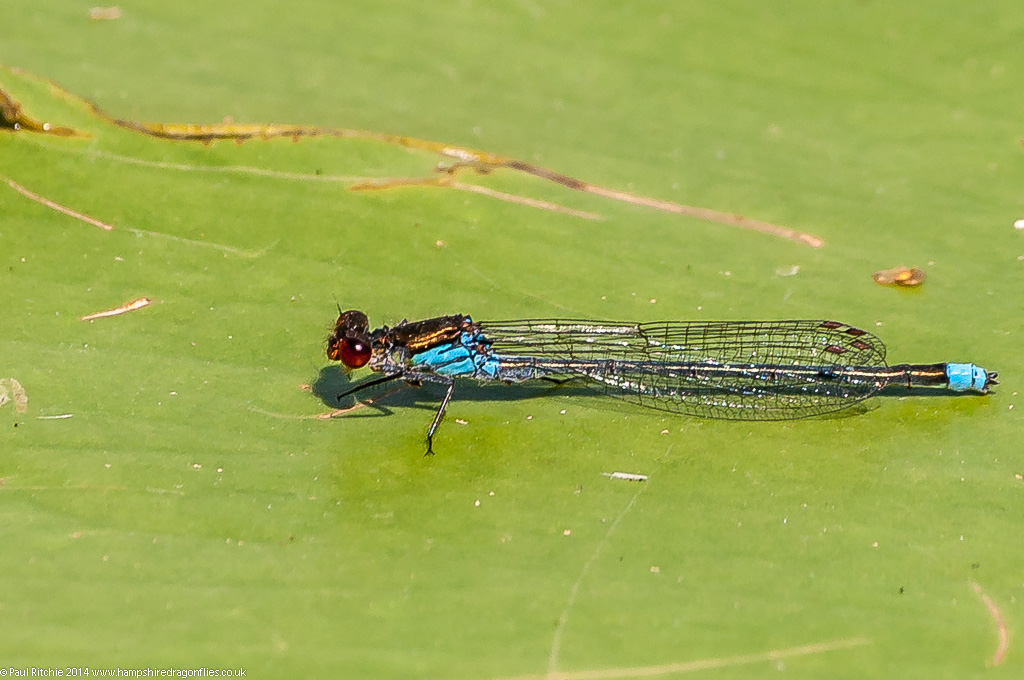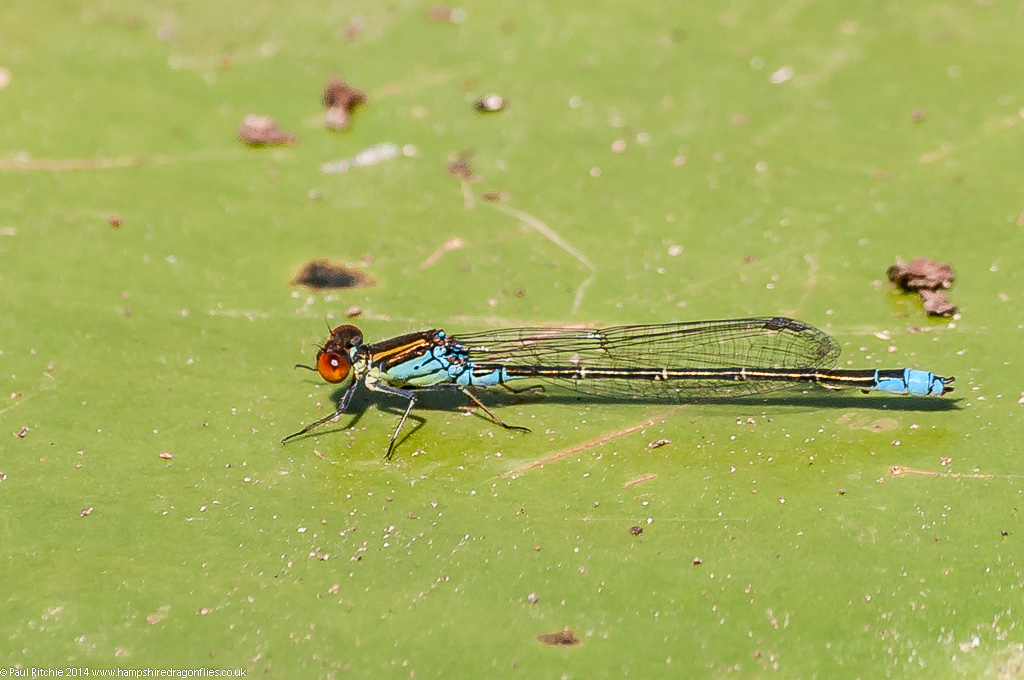 It helps to know your way around, and a few years' experience has taught me to look away from the water. There are a couple of fabulous little clearings which host a good mix of feeding and resting odonata. The meadow is also fabulous for the array of invertebrates, and therefore perfect feeding and maturing dragonflies. Common Blue damselflies are always present in large numbers
Well-maintained meadows are also favourites for feeding Emperors, with several usually seen hawking low over the grasses or high along the tree-lined borders. Females are particularly fond of perching very close to the ground, no doubt trying to avoid the gaze of passing males.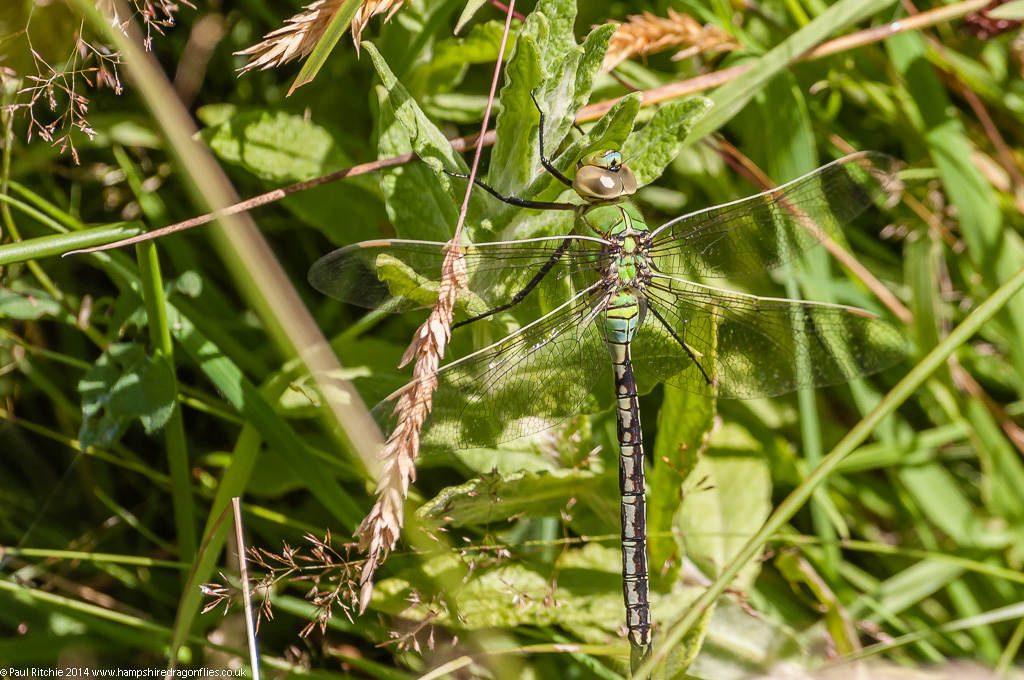 On one of my visits a large working party were present, all very busy attending to the meadows and obviously doing everything right with the abundance of superb wild flora present. I don't think I've seen such a fantastic profusion of wild flowers in most of the nature reserves I frequent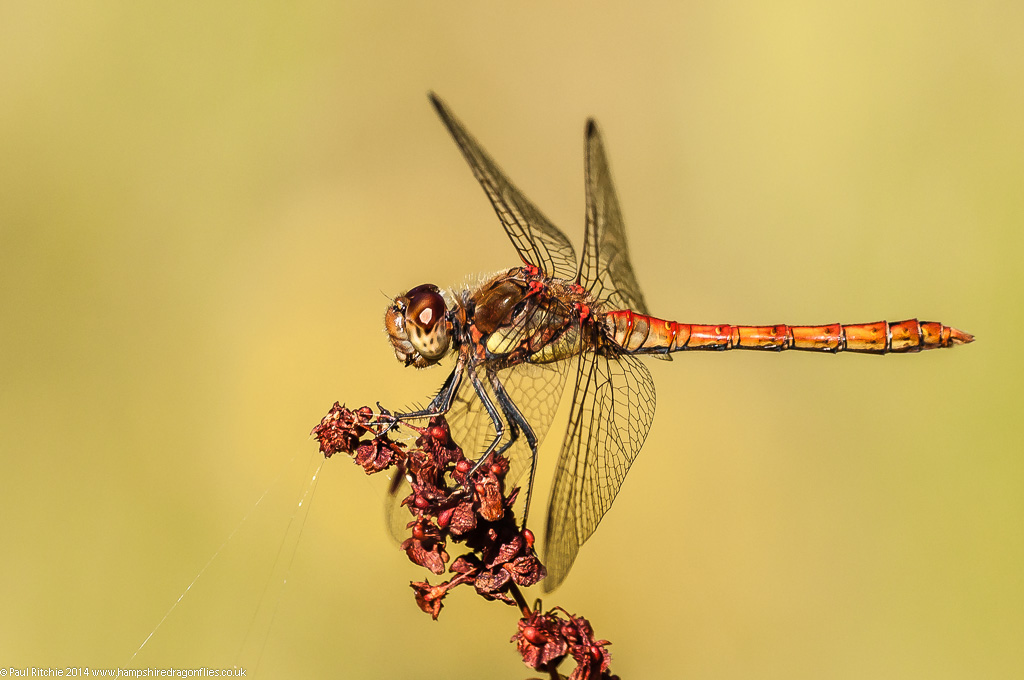 While doing a circuit of the fishing lakes I bumped into Alison Barker, here to do a dragonfly survey. She kindly pointed out a pristine male Ruddy Darter, the first I've encountered here.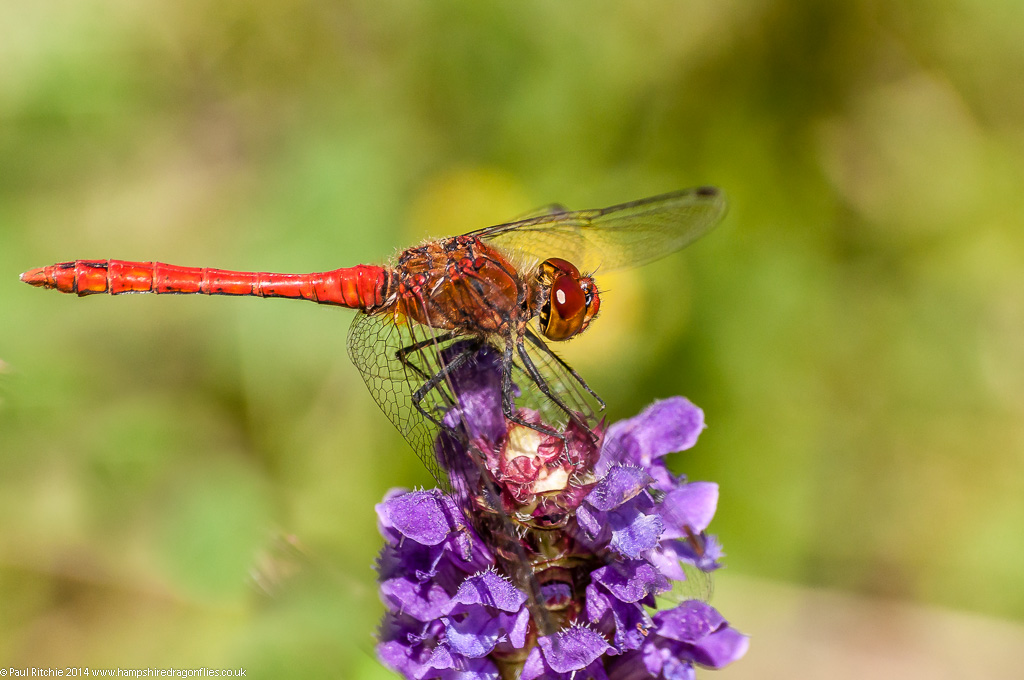 Since then I've encountered a few more around the centre lake, a blessing knowing I can find this wonderful species so close to home.
Tom's Lake is used by the local fishing club, and is always worth investigation, not least for the strong populations of Red-eyed, Common Blue and Blue-tailed Damselflies – the latter of which usually found resting away from the water on a small patch of sun-dappled meadow.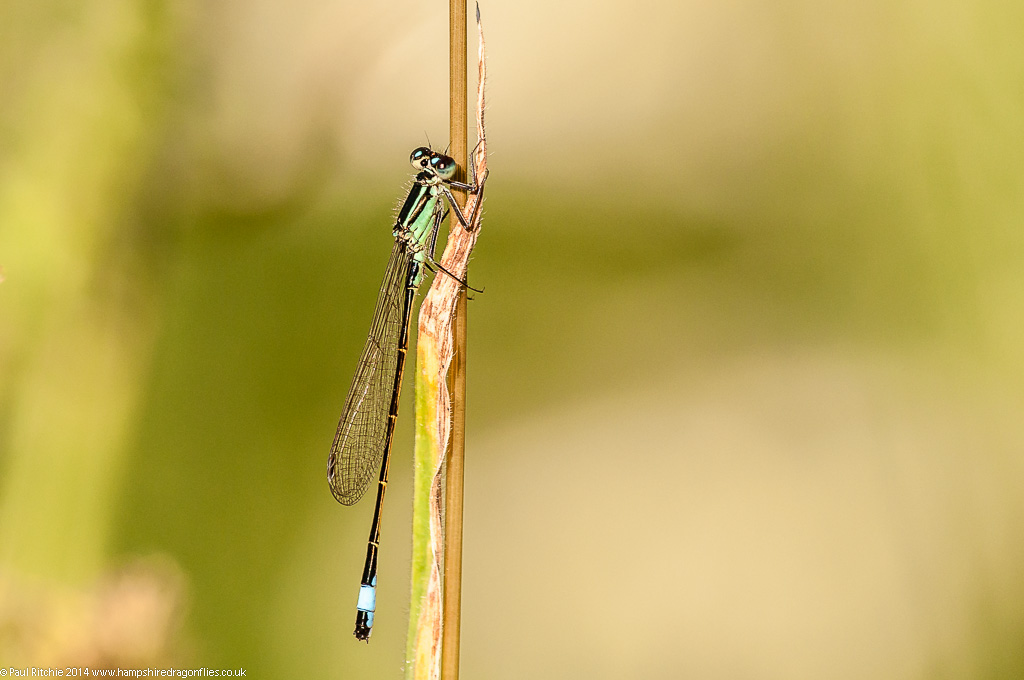 On my most recent visit I was pleased to find the Small Red-eyed were also present, along with good populations of Black-tailed Skimmers, Emperors and a few Four-spotted Chasers.
Besides the increasingly fine array of dragonflies, the meadows are also home to strong populations of butterflies. The small woodland area deserves a mention for the presence of the rare and elusive Purple Emperor, which I was lucky to catch a glimpse of last Wednesday.
I even had a Stoat cross the path in front of me.
Many thanks to Alison for providing my first Swanwick Ruddy opportunity, and a great many thanks to the management and volunteers who are (seemingly) doing everything right, giving invertebrates the attention they deserve.
Other wildlife trust reserves should take note.