So many updates to complete here, but with the weather continuing to be glorious it would be a sin to stay attached to a PC instead of being in the field.
On the second day of Doug's holiday we were joined by a couple of enthusiasts from Manchester who we gladly guided through some of the New Forest hot-spots. First call was Ober Water for White-legged and Scarce Blue-tails. Due to a gloomy start we didn't encounter any of the latter, but did find the former perched among the heather.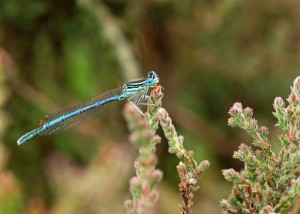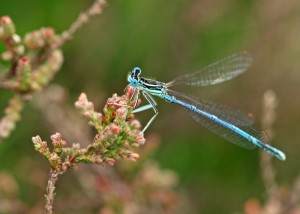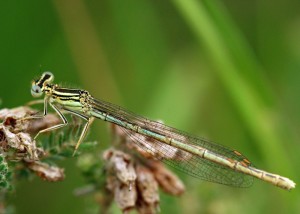 From there we visited Burley Gravel Pits, a site which was new to me and a welcome destination with plenty of activity increasing as the sun finally broke through. Emerald and Small Red Damsels were found among the heather and on a sad note we found a female Emperor who had emerged in a precarious location preventing her wings from forming.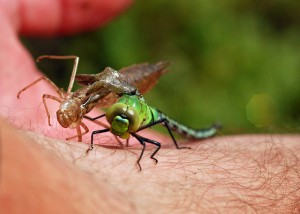 We removed her to a better position and she still had plenty of fight for survival despite her predicament. We knew that the lack of wings would prevent her from surviving long.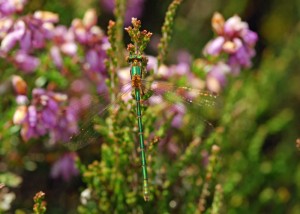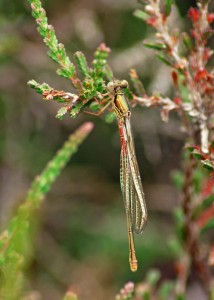 Another delight at the site was a rather vibrant and fresh female Black-tailed Skimmer
At that point we parted company and agreed to meet up at Hatchet small pond a little later, taking the time to explore the feed-in streams to the large pond where we had heard Scarce Blue-tails had been seen. No sightings and the unforgiving terrain only helped to exhaust our resources, so we moved on to Hawkhill where I knew we would encounter some Golden-ringed.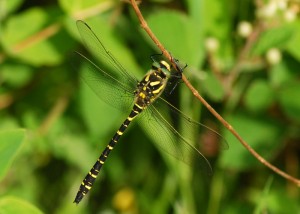 I maintain that you will encounter more Golden-ringed Dragonflies at this site than even Crockford Stream and a walk through the rides and clearings should be on the list of any dragonfly enthusiast. It is also a good site for the larger fritillary butterflies, Common Lizards and if you're quiet and lucky – which we were that day – a sighting of a Red Deer or two.
All in all a good day with good company.