Saturday 9th May
One purpose on this changeable day…to find some Beautiful Demoiselles at Durley Mill.
I'd been checking every other day from the middle of last month, but it's over a fortnight since I last visited due mainly to the weather. We needed a couple of days of uninterrupted sunshine to warm the valley.
Glad to say we were lucky today, although I knew they'd be around after recent sightings in Cornwall and Wales. The first immature male was found near the path, but I had to delve deeper into the valley to flush out a few more.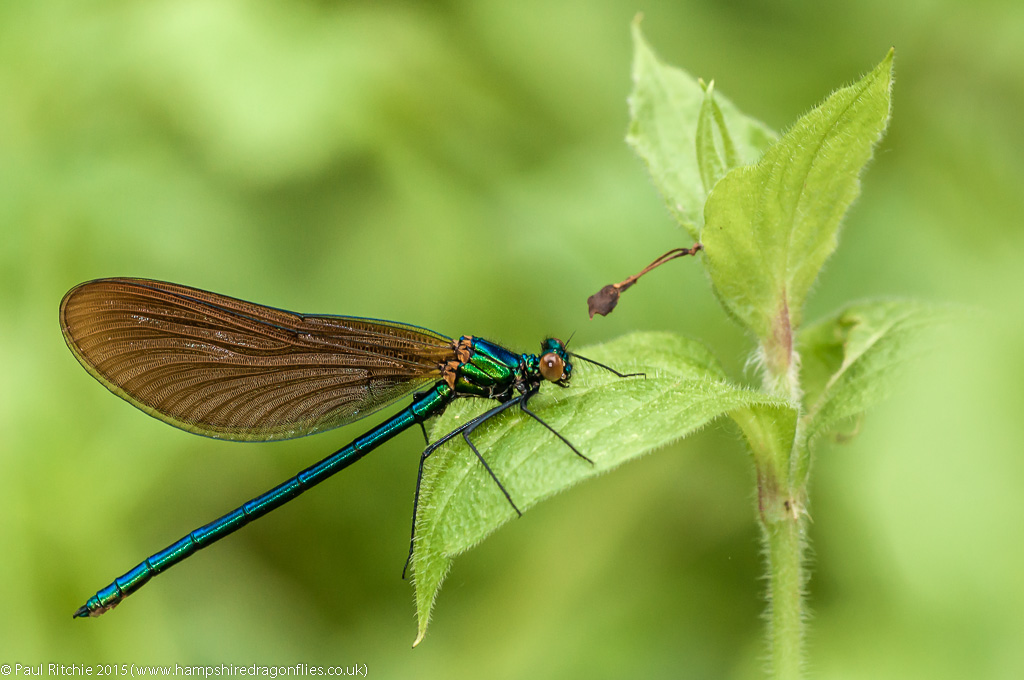 In all I'd say I found around eight males and four females, and I'm sure if I'd stayed longer I could've flushed out a few more; but I had what I came for.