Priddy Mineries
Sunday 7th September
After our excellent experience at Priddy last month, Doug, Sue and I vowed to return in September for more delightful encounters with the Moorland Hawker. Arriving at noon we were immediately rewarded with both Moorland and Migrant patrolling the margins and reed beds.
Shortly after this encounter Jerry and Mike arrived along with Steve Balcombe and Max Thompson, proving today was going to be a social occasion as well as a photography one. After initial greetings we separated into small groups to cover several prime spots.
Sue, Steve, Max and I concentrating on the boggy western section where there were enough Moorland, Black Darter and Emerald damselfly activity to amuse us, along with a lone Emperor choosing to keep some distance from shore.
Jerry and Mike chose the eastern section while Doug hung around at the bridge waiting for subjects to land along the tree line. It wasn't long before a shout came from Jerry that a female Brown Hawker was perched in the ferns, which I attempted to get to but decided to hang around for a Moorland Hawker which Doug had witnessed perch.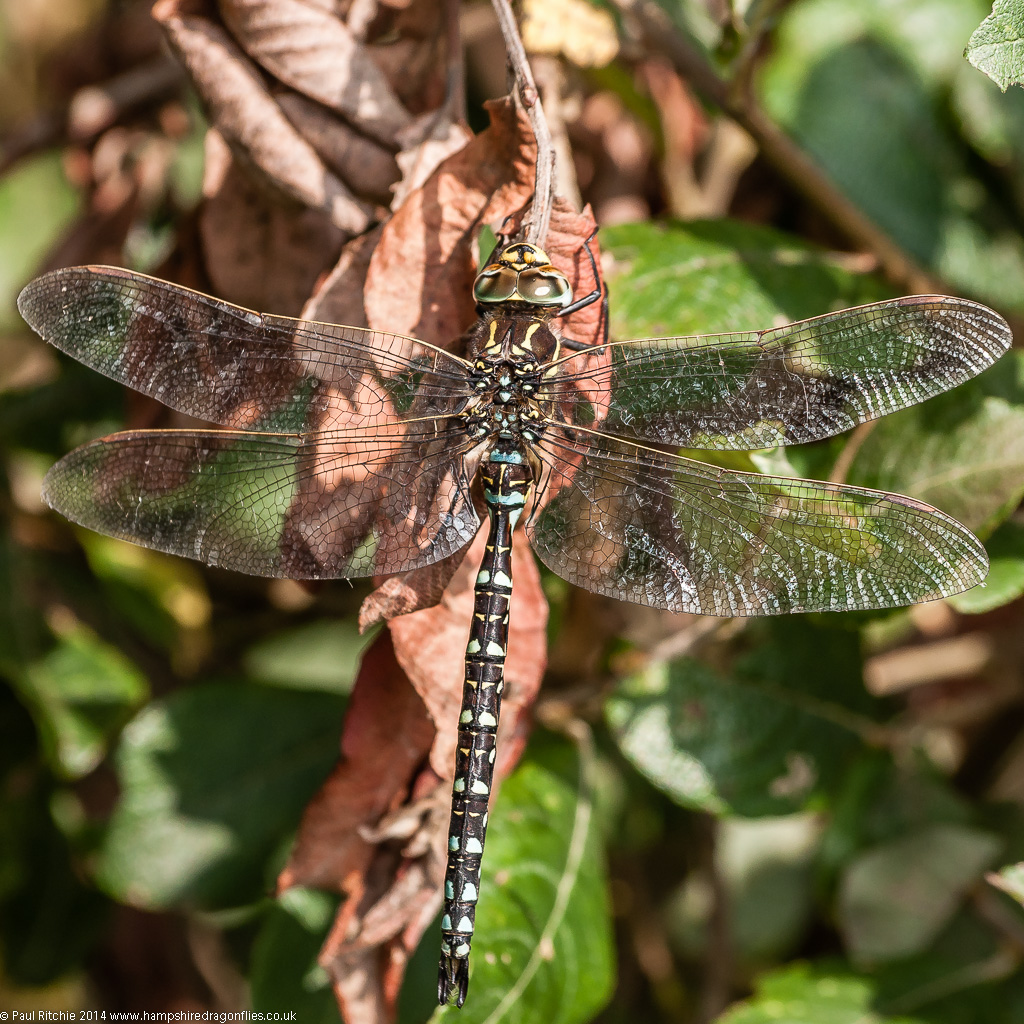 A little later we were watching a female oviposit into the reeds when a male spotted her and attempted to latch on, taking her over to the grassy bank. What happened next was the female was knocked to the ground, to all appearances looking as if she had been knocked out.
It's likely she just played dead, as I've seen a female do the same when being bothered by a Southern. While she was laid out, the male patrolled the grass looking for her. She 'played dead' for about a minute before rising where the male once again attempted to lock on.
This time the female knocked the male to the ground and while he was down she retreated out of sight. Half a minute later he rose and continued searching for her, flying low over the grass and hovering in the area she had been.
I've never seen anything quite like this before, and neither had Doug or Jerry. A really superb and educational behaviour moment, and an excellent opportunity for some close in-flights, which we naturally took advantage of.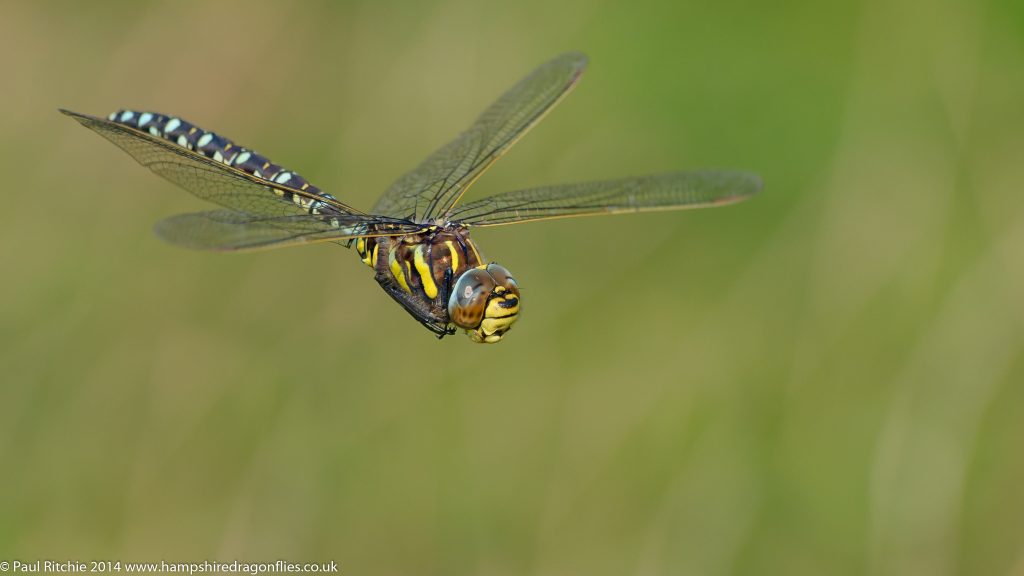 Our next golden opportunity came when Jerry, Doug and I witnessed a pair of Moorland Hawkers rise and land in high up in a tree close by. Thwarted by their position, we took turns lowering the bough to give the other two a chance.
Despite our best efforts and stirling teamwork they still proved a real challenge due to the angle, shadows and having to steady oneself on a steep slope. This was the best I could manage, and will do until I get another opportunity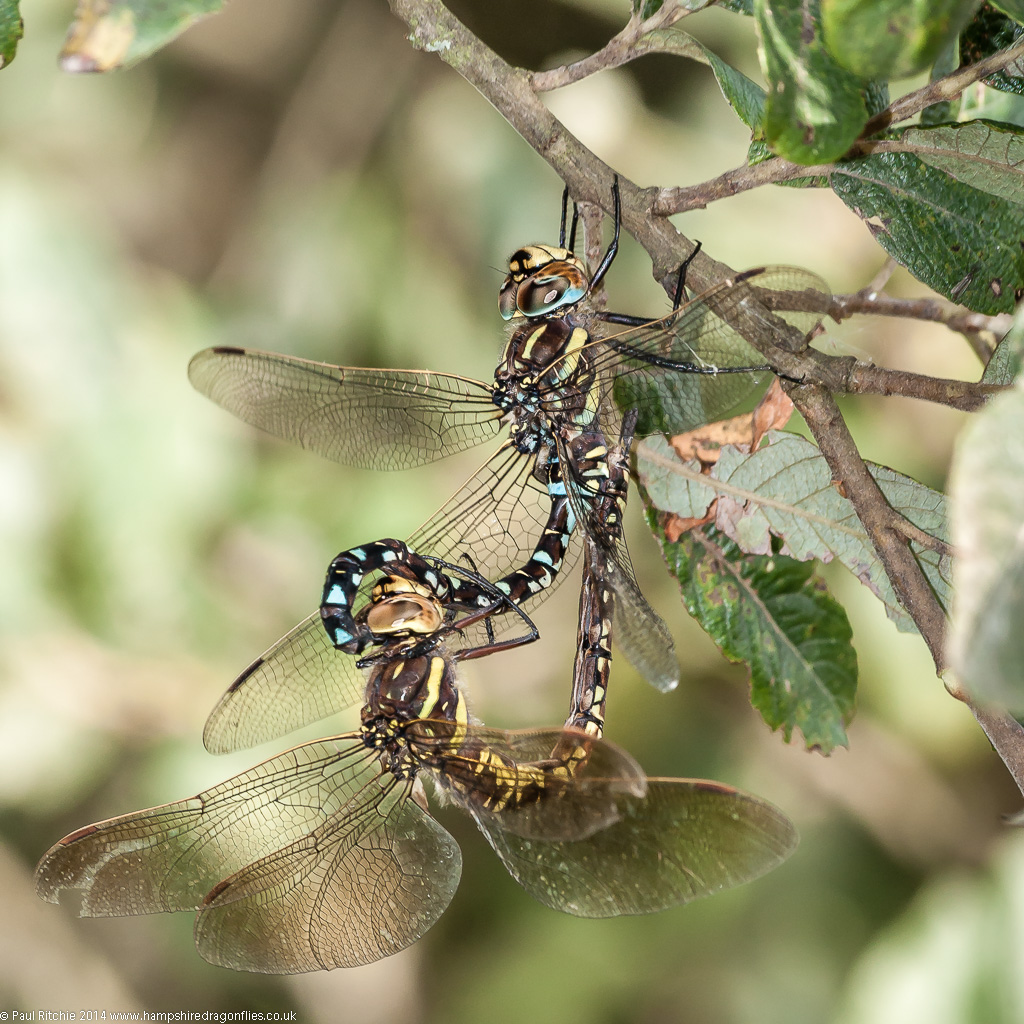 A combination of good company and what seemed like endless opportunities made the time fly by faster than our chosen subjects and we realised it had gone five, but this didn't seem to bother the hawkers, with Migrant and Moorland still on the wing.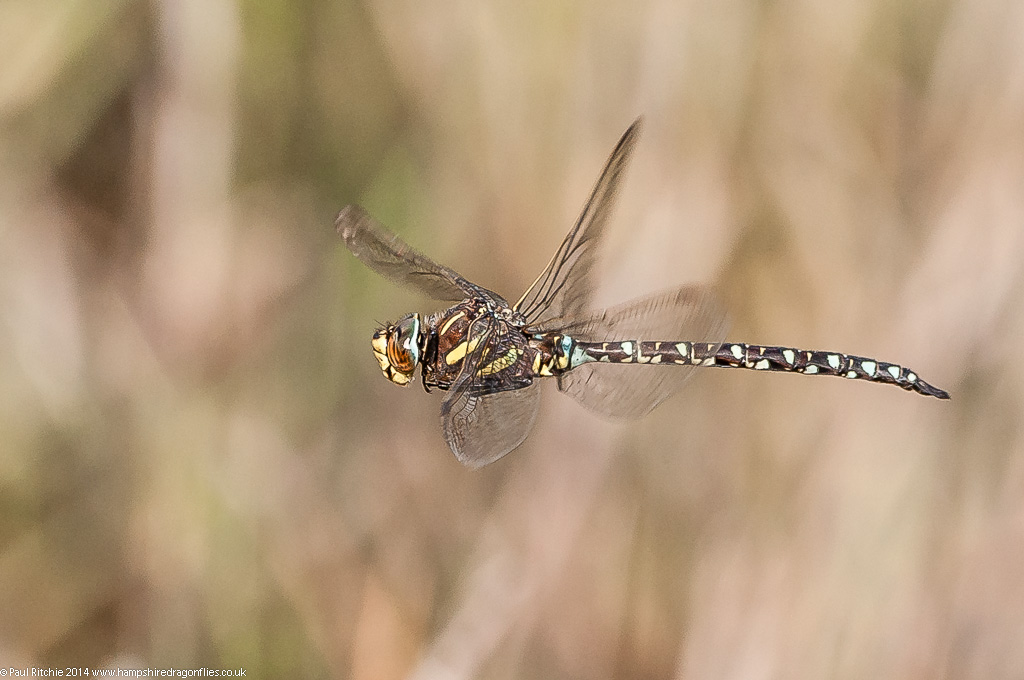 My goal today were perched male, female and paired Moorland Hawkers, and as the song says, two out of three ain't bad. Besides, it leaves me hungry for next time!