A promising day with little wind was ideal to pay my first visit to Christchurch Common this season. Being mostly flat with little shelter it's best avoided in strong breezes, but still remains a top site for Black Darter, Common Emerald and Small Red, although I saw none of the latter today. The other two mainstays were well down number-wise too; I can only assume they've burned themselves out after our glorious July.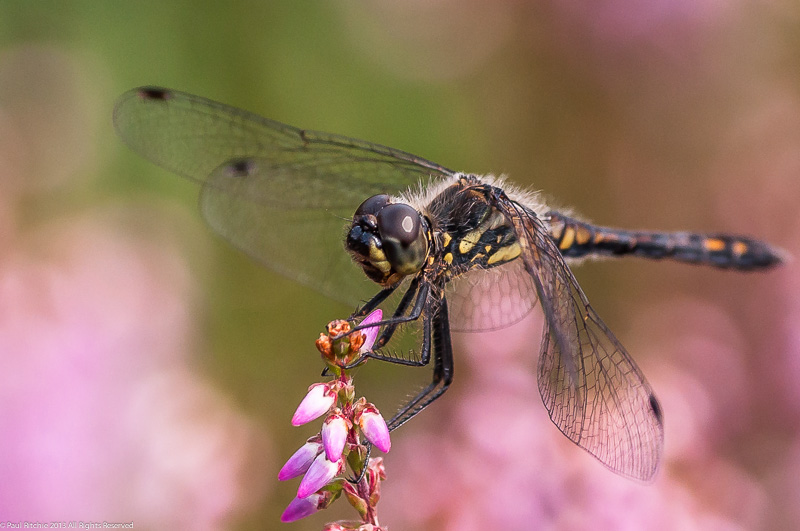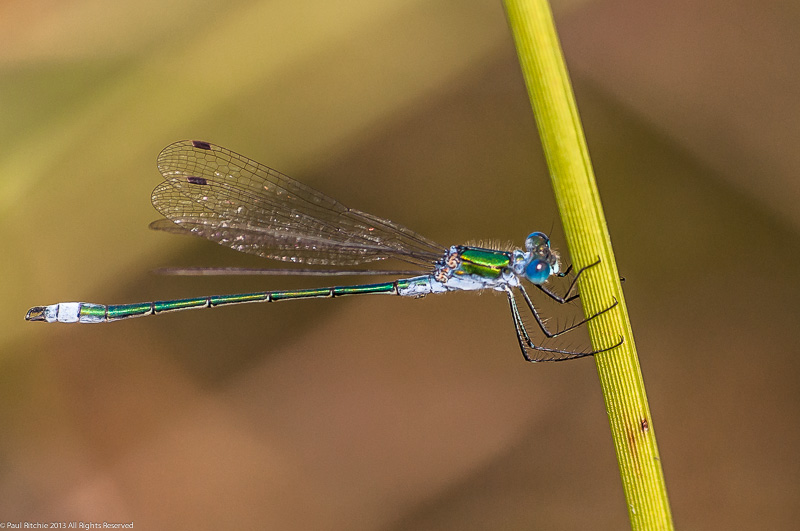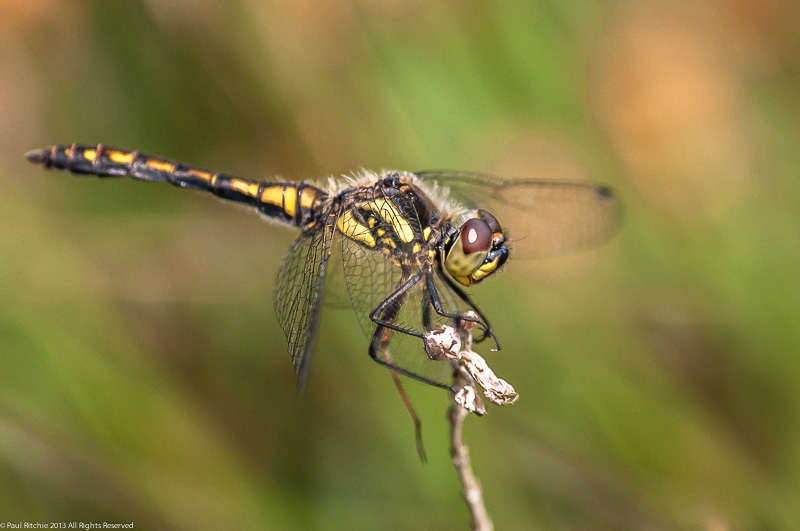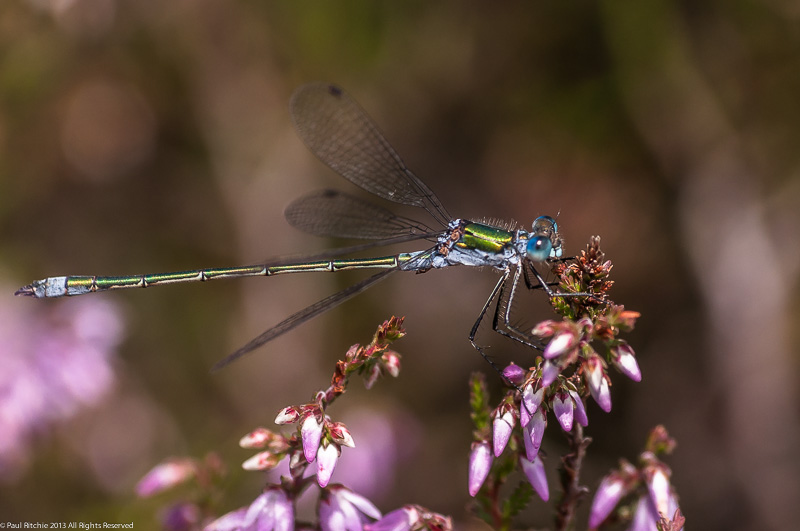 My main reason for visiting, besides being long overdue, was for the possibility of connecting with some Hawkers, and we weren't disappointed! No less than 12 Brown, 2 Common, 6 Southern and surprisingly only 1 Migrant. The Brown were their usual selves, rising up from their perches before you had a chance to notice them and flying beyond the tree line.
The Southern were typically more accommodating, with the majority seen along the old railway track or the back ride.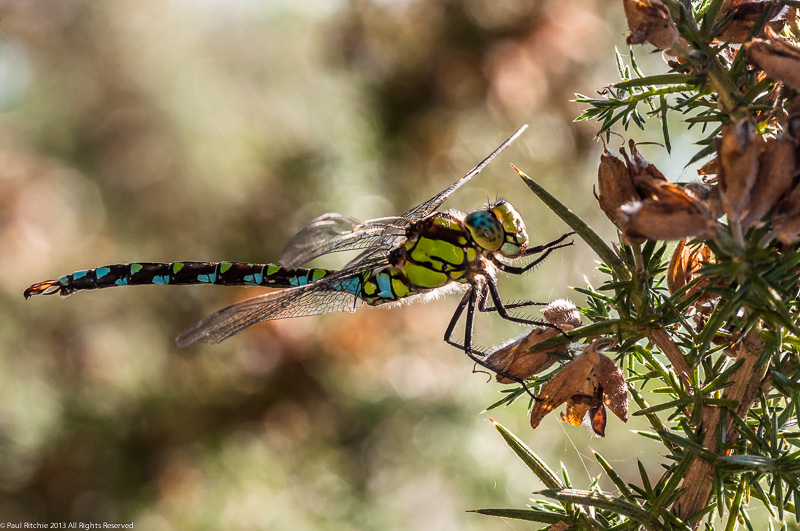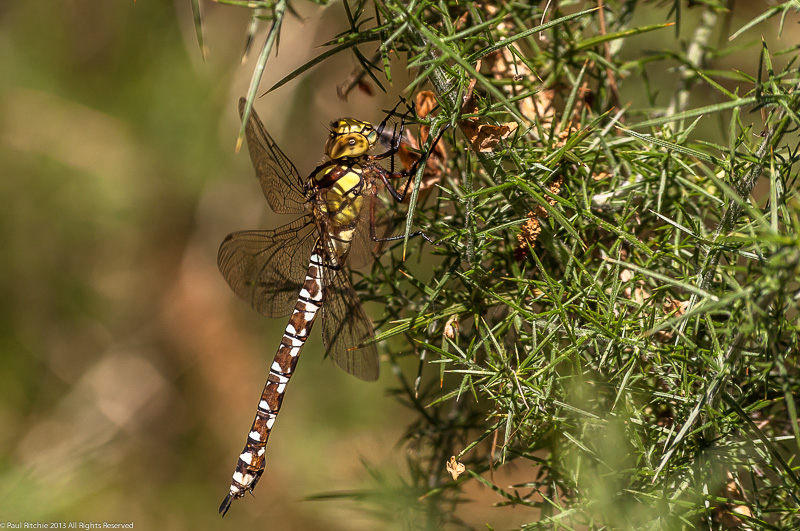 After a two hour ramble we crossed the bypass and walked the track at Ramsdown until we found the larder. I've learned the trick with Brown Hawkers is to find their feeding areas, then watch as they circle looking for a spot to devour their prey. That's the easy part! The fun arrives when you have to crawl stealthily and approach them from below, and scream in frustration when they spot you and disappear.
We watched three males for at least an hour, and even managed to pinpoint their position when they'd drop down low in the heather. Several attempts were made to approach them, and several times I was spotted. While I staked out a section hoping would land close by, one did – just to the right of where I was looking. Of course as soon as I turned my head, it was off!
It helps to have an extra pair of eyes when stalking the most skittish of hawkers, and between Sue directing me of their position overhead she practiced her new found skills with the video camera. It was only when we came home we noticed she had inadvertently shot a Common Hawker – our third of the day.
While I was laid down staking out a small clearing in the heather in case one of my subjects decided to choose it again, Sue called me over to a section of the path where she had one perched a few meters ahead of her. She even had time to shoot some video. Of course when I arrived he shot up and away, but not before I managed a shot of my own.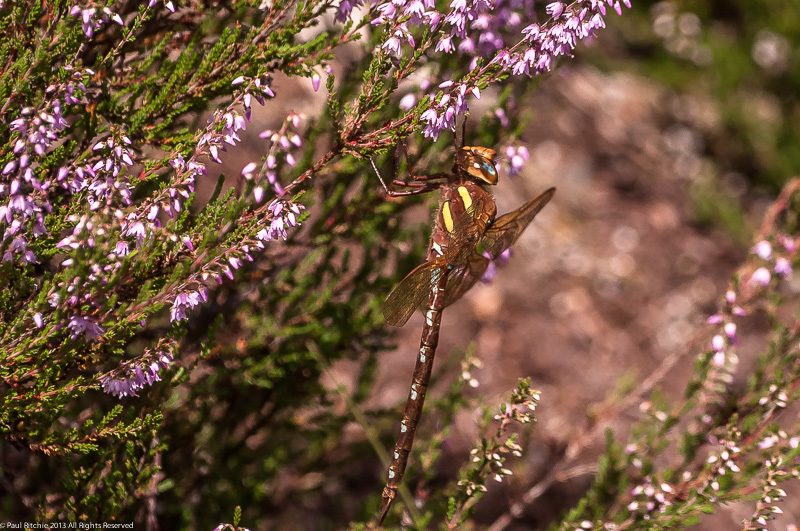 Back at my thicket we watched as another dropped down and I crawled towards the position, only to lose it again, and while Sue watched in case he landed again another of my quarry dropped a few meters to my left. I drew upon every ounce of stealth and ignored the wet knees and brushed off falling down one of the many holes until I spotted him through the heather perched behind a stem.
This wouldn't do, so again I dropped down and gently shuffled myself to the right until I could see him in profile without an annoying grass stem crossing his abdomen.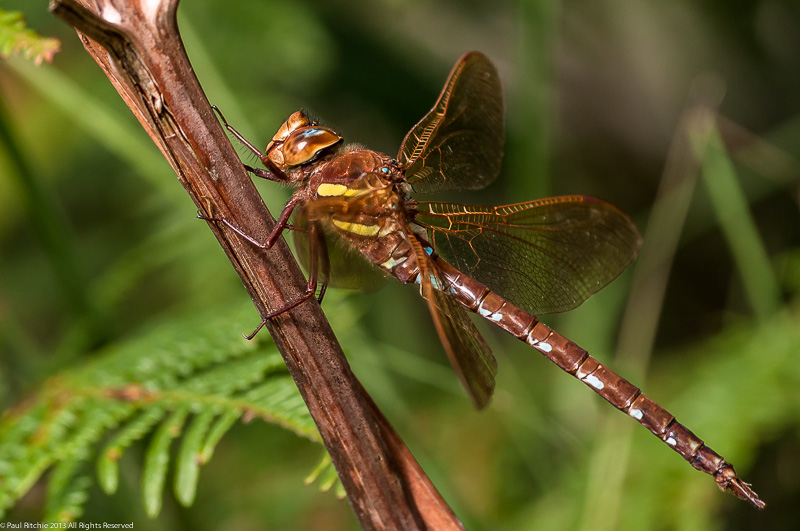 Sometimes you get lucky, but in order to exploit that luck you need a little hard work to make the most of it. By now I felt like I'd done a day's shift as a stevedore!
Having got my shot we moved on to Troublefield in the hope of grabbing a few Migrants to finish the day, but they were conspicuous by their absence. Usually you can hope to see a few perched up across the leat, but perhaps it was still a little too early for mature roosters.
While I disturbed another three perched Brown Hawkers we bumped into Gary from the DWT who was here to attend the cattle. I forgot my task to engage in a passionate plea to desist from introducing the cattle to the northern meadow until the spring wild flowers have had a chance to thrive, bringing with it countless butterflies and feeding dragonflies, a fantastic sight sorely lacking in the previous years when the cattle had destroyed the splendor.
Let's hope next year we can enjoy that splendor once again.
At least the late summer butterflies were enjoying themselves, with countless Peacock, Comma, Large and Small White decorating the southern meadows. Besides the eight Brown Hawkers (both sexes) we saw the only other large quarry were a couple of Golden-ringed.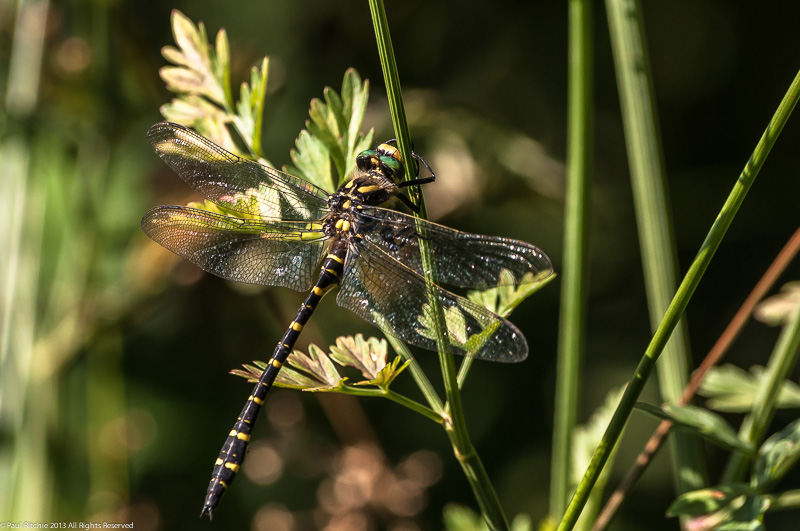 We finally caught up with a couple of immature Migrant Hawkers feeding along the connecting path, in a surprisingly small area – but then I guess when immature they choose the safe option. Neither would pause for an opportunity and to be honest the conditions were too dark to give them justice, so we called it a day.
A fantastic day all told, with a grand total of 23 Brown, 6 Southern, 5 Migrant and 3 Common Hawkers and a supporting cast of Black and Common Darters, Four-spotted and Broad-bodied Chaser, Emerald. Common Blue. Large Red and Azure Damselflies and Beautiful Demoiselles.