I often get disappointed at Thursley. This prime dragonfly site can offer some spectacular days with more than enough to keep you occupied, but can also make you wonder why you even bothered making the journey. Thursday was one of those days and partly the reason why I've delayed this report until now.
We arrived fairly early to check out a section near the village where Brilliant Emeralds have previously been seen and photographed roosting along a tree-lined path. Of course the ephemeral nature of dragonflies can mean no two days are ever the same. All we saw were a few Common Darters, Keeled Skimmers and not much else. Of course 'twitching' is rarely productive and is a practice I tend to avoid, but sometimes you have to scout an area yourself.
From what I could gather from maps this are of the heath isn't close to any significant water bodies and any findings are commensurate with any open heath area., which means that luck plays a bigger part in success over judgement.
So on to the Moat Pond where at least there were a few Brown Hawkers offering a challenge.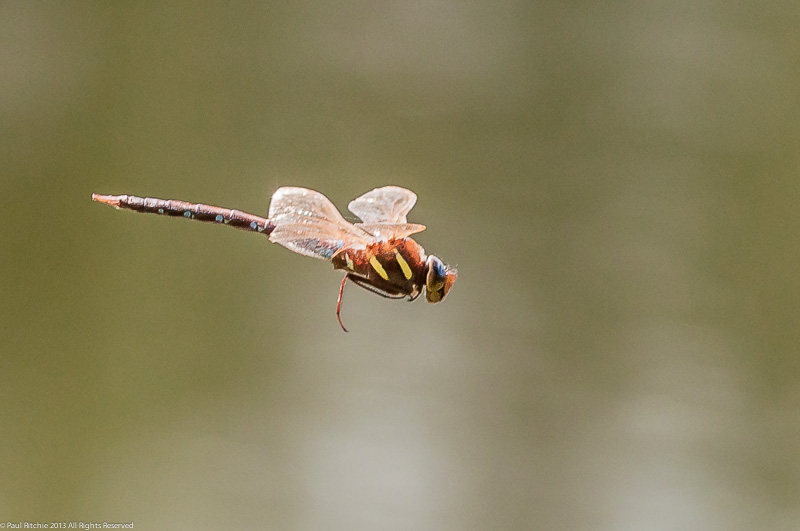 A circuit of the pond revealed a few more Brown and a male Southern occupying the section usually favoured by the Downy, although the latter were noticeably absent on today's visit. Even the marshy area failed to produce the numbers of damsels usually present, with only a few Common Blue, Emerald and Small Red present.
A walk towards the stream provided several Brown Hawker sightings and a few glimpses of Black Darter and Emerald Damselfly, but not as many as usual – the majority of the former preferring to perch along the boardwalks while the latter sighting were mainly female.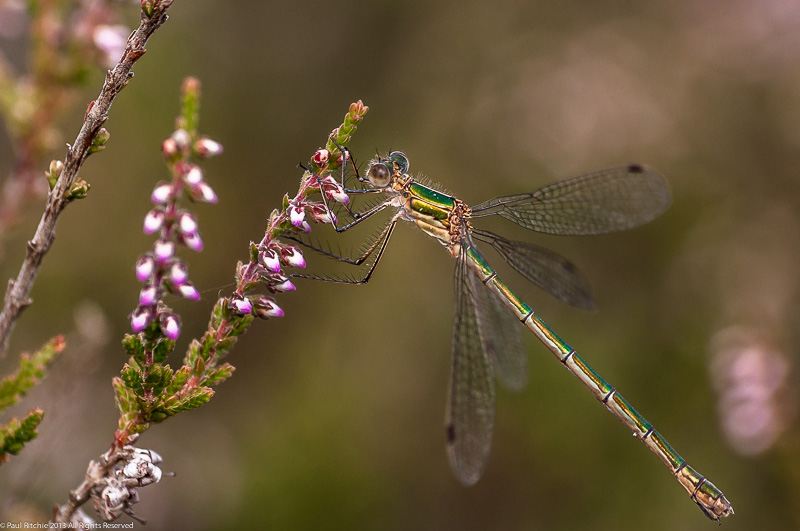 There were at least a few males and even some tandem pairs sharing one of the smaller ponds with an old but stalwart Four-spotted Chaser. The only other significant sightings were Keeled Skimmers. Of more interest was a Puss Moth Caterpillar close to pupation.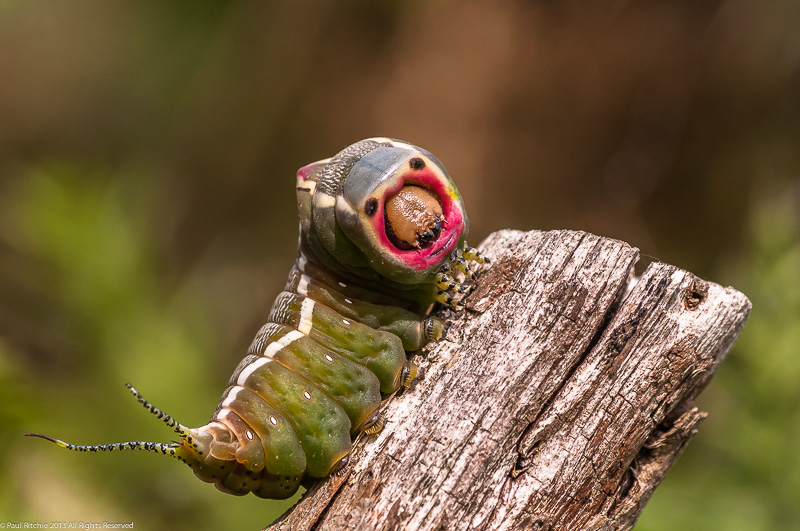 These impressive and alien-looking caterpillars have long been a popular subject for nature photographers and since first becoming aware of them a few years back I've kept my eyes open, although their impressive size and appearance means they usually find you!
Back at the moat the Brown Hawkers were still in attendance and a Four-spotted Chaser was clashing with an Emerald at the far end of the marshy section. Intrigued I ambled over only to find the subject of his dispute was a male Brilliant Emerald! Excellent, as this is the first I've seen here on the moat for three years. Unfortunately his visit was all too brief.
Another circuit failed to show any other hawkers other than Brown along 'hawkers alley, and even the boardwalks were slowing down. At least there was a male Emperor holding court at one of the small pools.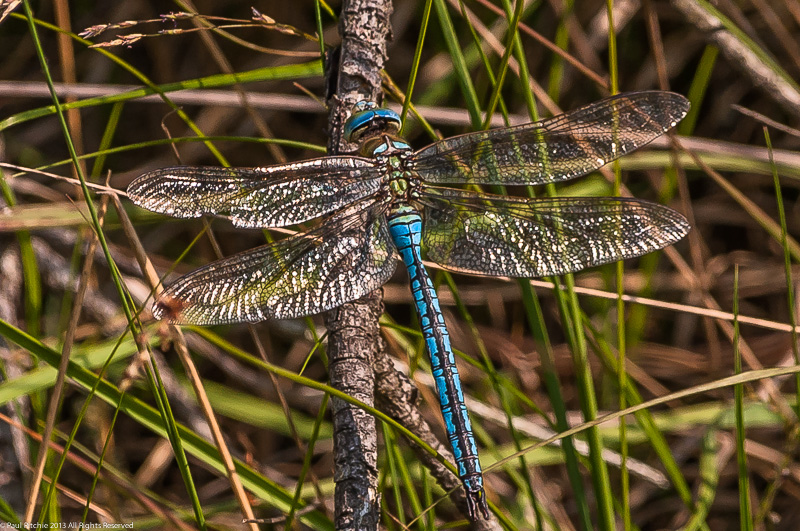 From a dragonfly point of view a rather disappointing day, especially the lack of any Common Hawker sightings, but maybe still a little too early for here? I should at least be grateful for a Brilliant Emerald sighting, and the encounter with that quite wonderful Puss Moth only goes to show that sometimes it's better to wait for that golden opportunity.