Last Sunday I finally paid a visit to Thursley Common, noted nationally for it's wide selection of Odonata. The Moat Pond by the car park entrance provided the first signs of activity with Downy Emeralds patrolling the shoreline along with Four-spotted, Emperors, Broad-bodied's and various other usual suspects.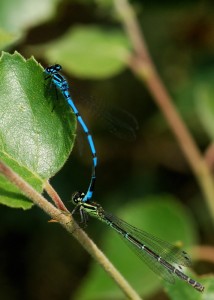 This pond is certainly worthy of further exploration and deserves a good amount of time following the shore and delving among the reeds, however I had a full afternoon planned so continued along the heath to the boardwalks where there was enough activity to satisfy the enthusiast.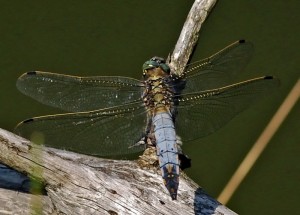 The provision of boardwalks is a great feature and allows you access to the flooded bogs & mires which would normally be inaccessible. Numerous side channels and pools were heaving with a good selection of species, but nothing which I hadn't photographed many times before. Looking longingly at the large body of water towards the end of the boardwalk, I returned to the heath and walked south-east across the heath where I found the odd Black Darter and continued towards the woodland where I encountered some White-legged Damsels.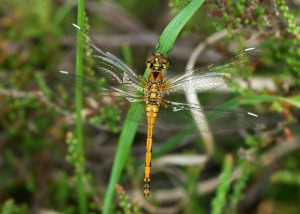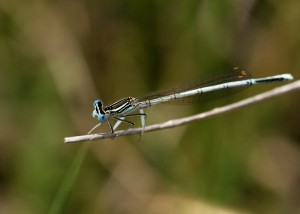 I then turned west along the common where Silver-studded Blue butterflies where dancing among the heather and returned to the path leading back to the entrance where every step provided damsels and dragons aplenty, including more Black Darters and Emerald Damselflies.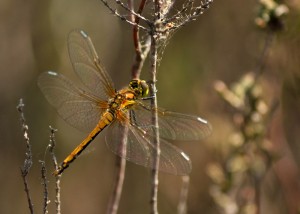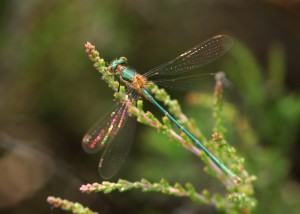 Unfortunately I had to cut short my visit as I had another destination to visit in North Hampshire, but the sheer diversity and activity encountered at Thursley deserves a repeat visit or two with time to fully appreciate it's wonders.