Latchmore Brook
Wednesday 11th June
The drop in wind on Wednesday was ideal for a revisit to Latchmore Brook. The downside was a belt of cloud which appeared to follow the length of the stream, reluctant to open up at first. Thankfully the Scarce Blue-tailed were here and in good numbers at the first flush after crossing to the north bank.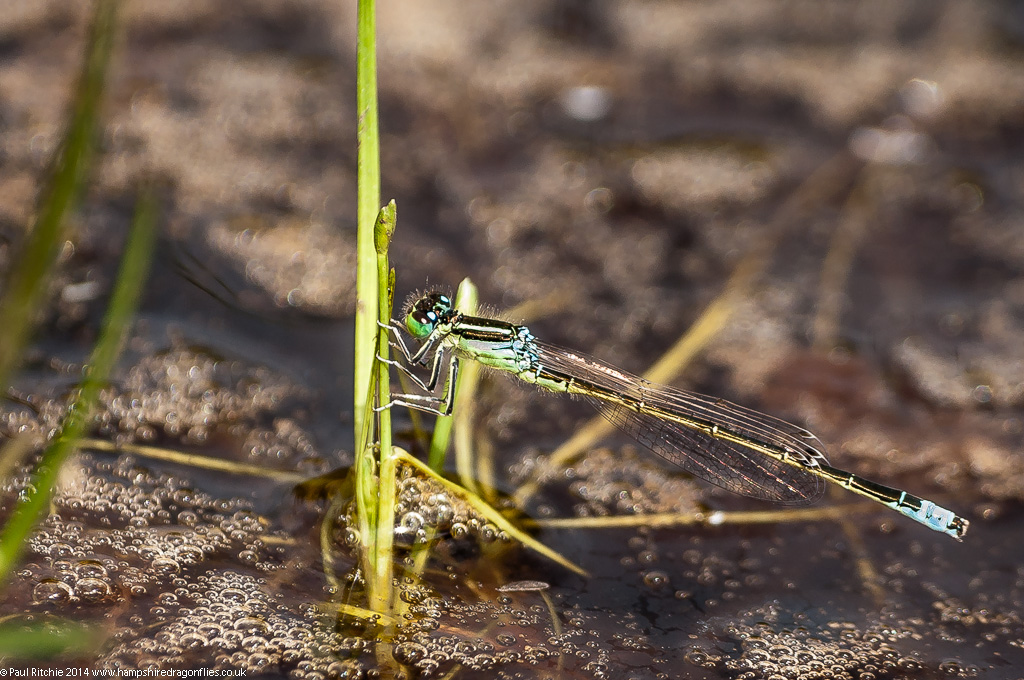 A good dozen or more males were decorating the length of the flush, and deep down in the emergent vegetation was a recently-emerged Common Darter – another new species for the season.
Making my way to the main area, I searched the surrounding heather and grass for glittering prizes, and struck gold with a pristine aurantiaca.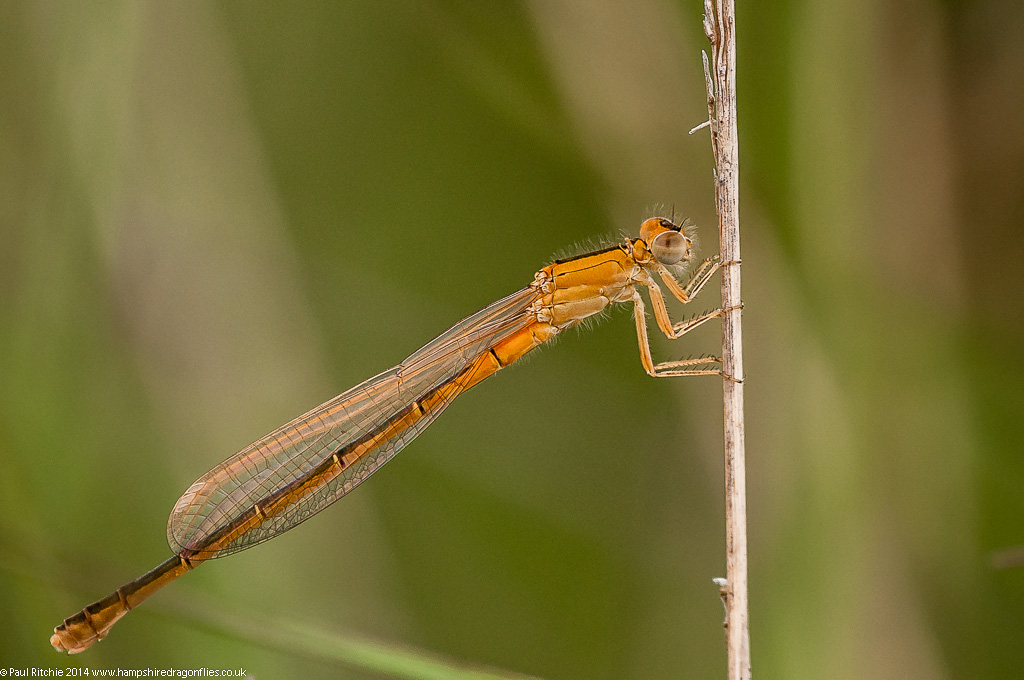 Further rummaging through the grass produced another female, this one in the transitional phase between orange and green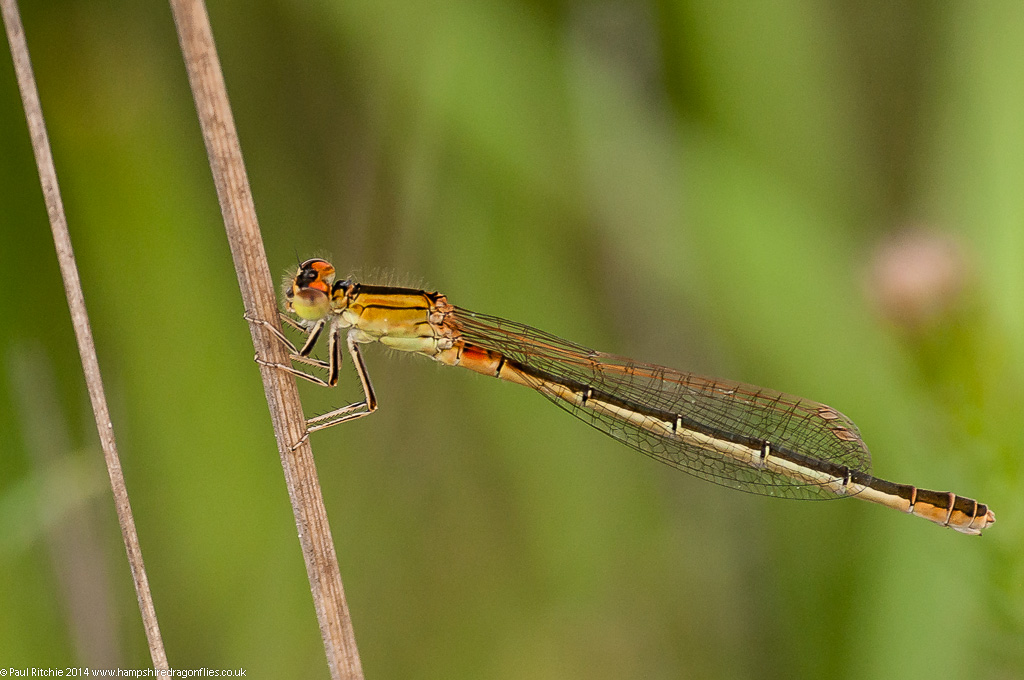 The set was completed by a mature female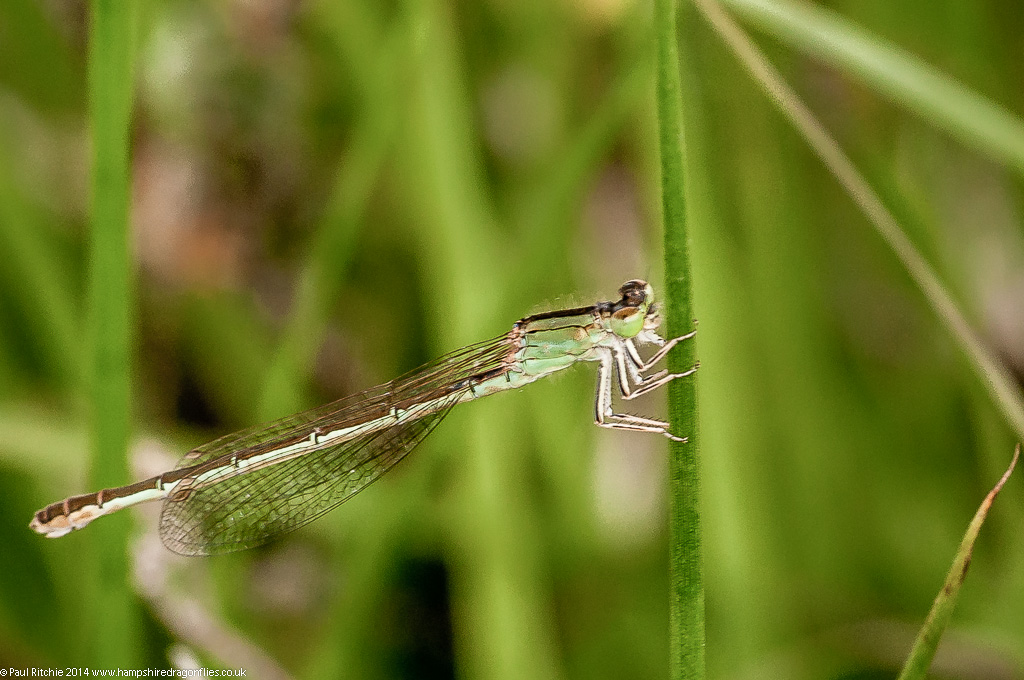 Walking up the mire towards Gypsy Hollows a few teneral Keeled would rise and fall from the ferns, while closer to the stream were a decent number of Southern.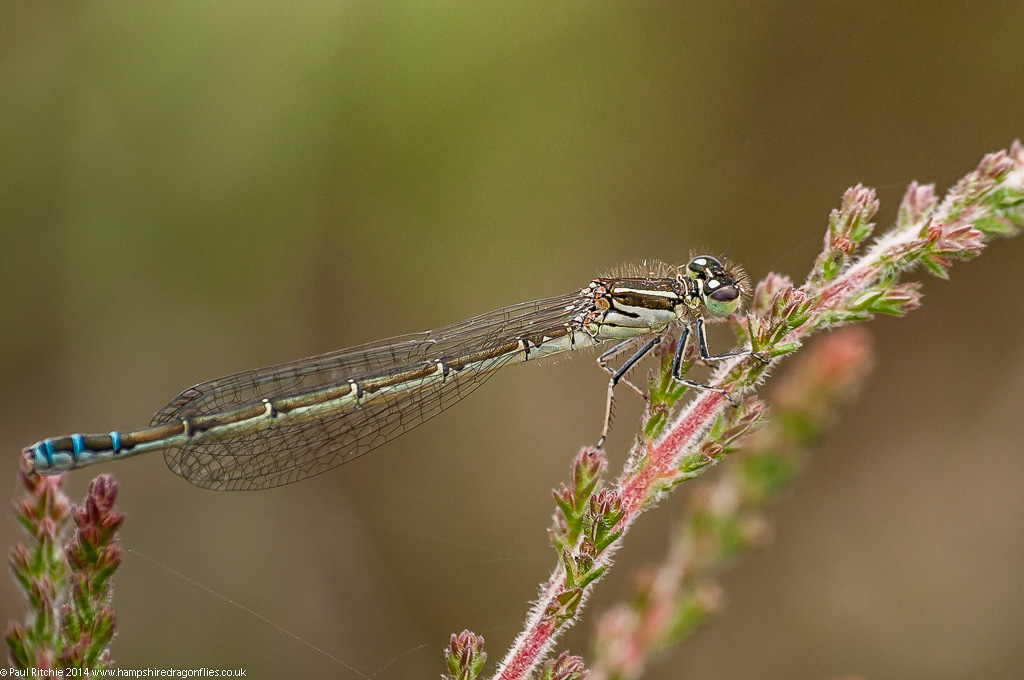 Also scattered among the foliage were a few Small Red.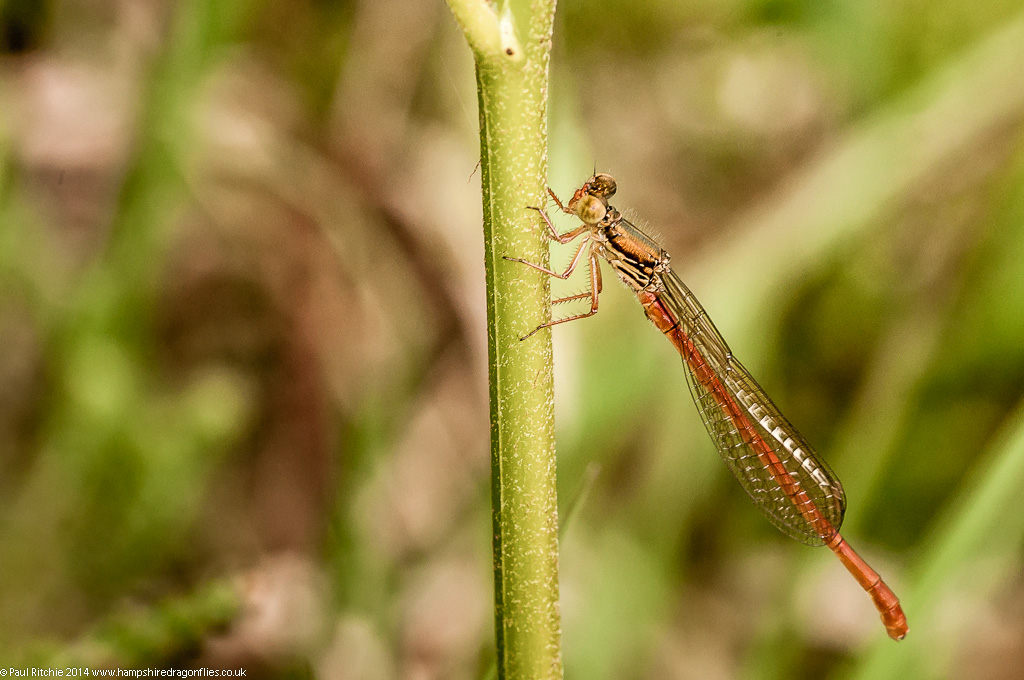 Back downhill I carefully stalked a mating pair of Scarce Blue-tailed, the completion of my set – and more than I could have wished for today.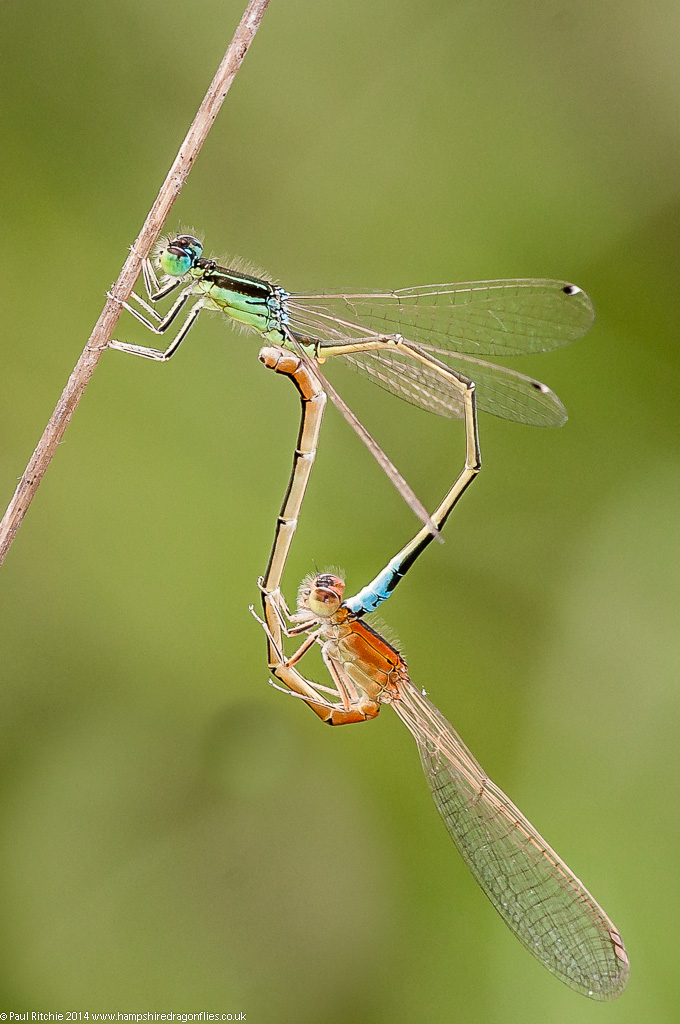 The perch they had chosen was both low down and swaying in the light breeze; something not even a tripod could overcome. Also potentially disastrous were a small herd of browsing Mares who were gradually drawing closer, at one point threatening to devour my quarry.
Thankfully they rose beyond their reach before disaster struck, and I let them be. Having had far more than I could have wished for I finished early, not wishing to push it.