Apologies if my last post seemed a little less positive than usual. A combination of negative outside forces and disappointing days can frazzle the mind and kill the mojo temporarily.
Suffice to say I've rallied forth refusing to let these irritants affect the last true fruits of the season. The dawning of September is considered to be the true start of Autumn and a time to reflect on the glorious summer, but I refuse to believe that summer is over just yet.
After all, September is prime hawker season.
Avon Valley
Tuesday 2nd September
For a change on Tuesday I decided to have another go at gaining access to a prime fishing area along the Avon. This involved obtaining a permit from a local angling outlet and registering my presence with the fisheries manager, a level of bureaucracy not normally encountered in the search for dragonflies.
Nevertheless I persevered and spent a few hours exploring a small part of the area looking for prime Odo spots. One spot in particular proved to be fruitions when the sun finally appeared, especially for Brown Hawkers.
I spent a good deal of time attempting to grab some in-flighters, which I totally failed at. I did however have three good sightings of the resident Kingfisher and a couple of Migrants to play with.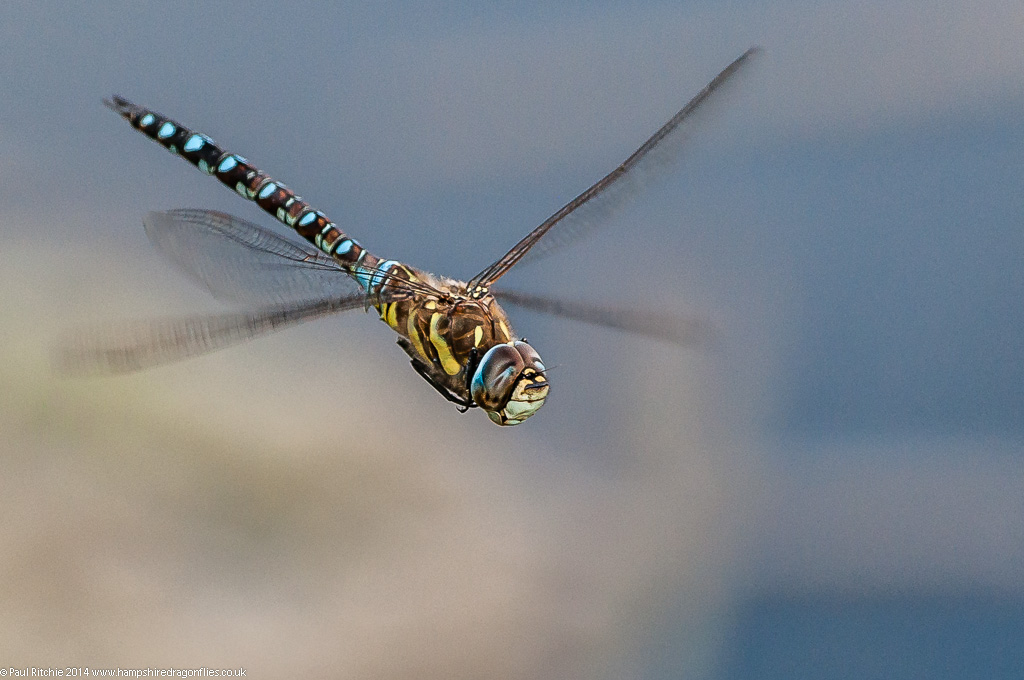 After getting frustrated with the lack of sun, I decided to head out and discovered that the Brown Hawkers were concentrated around a small, sheltered clearing metres away from where I'd spent the last four hours! My passing disturbed one resting Brown who rose and caused a chain reaction with at least a dozen circling in alarmed confusion.
I do wonder whether this is a survival technique to minimise the predation. From my point of view it certainly did the trick with me finding it almost impossible to concentrate on one individual. I persevered and attempted to grab some in-flights, but this again proved impossible against the backdrop of trees and bushes, especially as neither showed a flight pattern.
And then they all disappeared. They had to land somewhere, but wherever this was eluded me on this occasion, so I admitted defeat and vowed to return to this spot on a more favourable day.
Wednesday 3rd September
A much better day and instead of returning to the fisheries I decided to spend a day at Ramsdown, especially as a chance meeting with Doug pointed me to a Southern holding territory on a pond the afternoon before on the way back.
I checked the path at Christchurch Common first, hoping for a few roosters, but this favoured spot didn't produce any this morning. Onwards then to the new favourite pond where I didn't have to wait long for a Southern to show itself.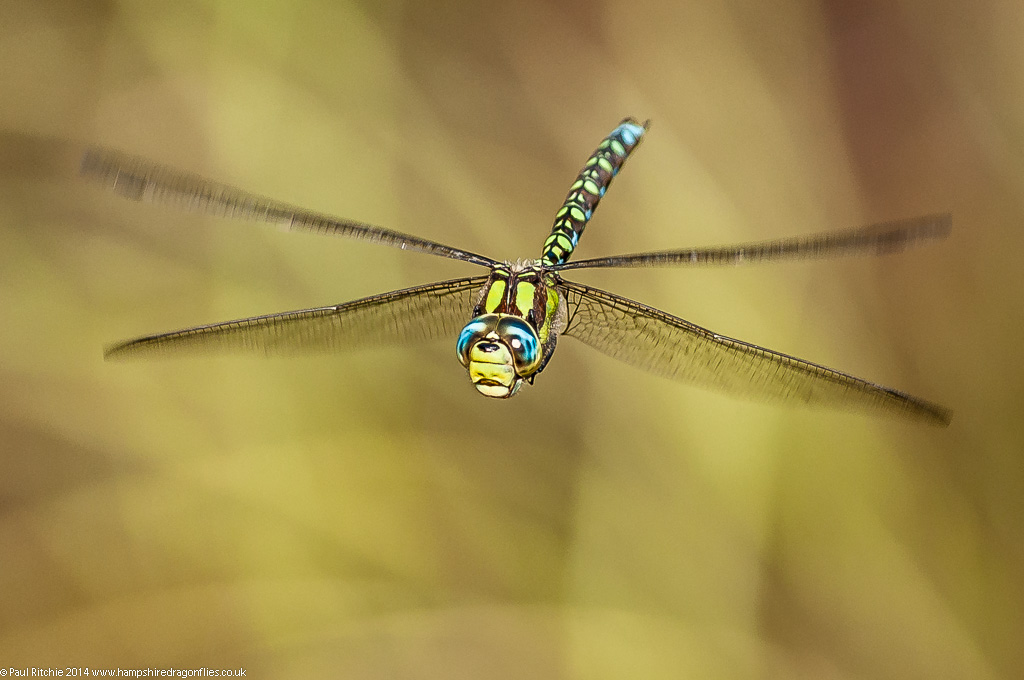 I spent a good three hours here enjoying every moment with the two resident Southern and grabbing some much-needed in-flight sport.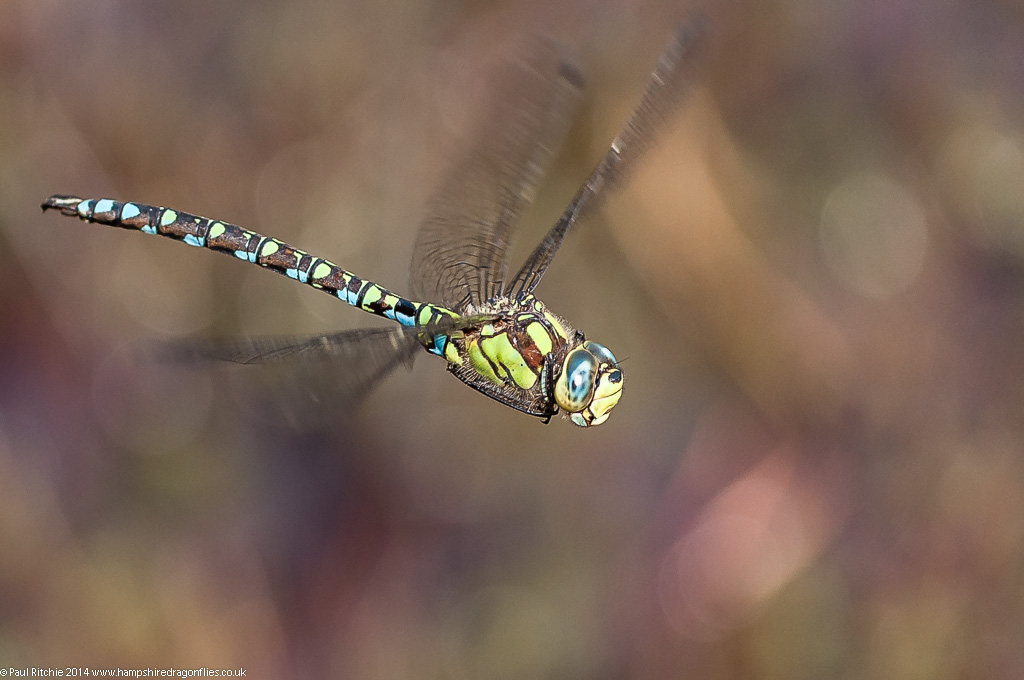 Their wasn't a Moorland visit today, but these two certainly made up for it, grabbing my full attention despite a\ good presence of Common and Black Darters, Emerald and Common Blue damsels.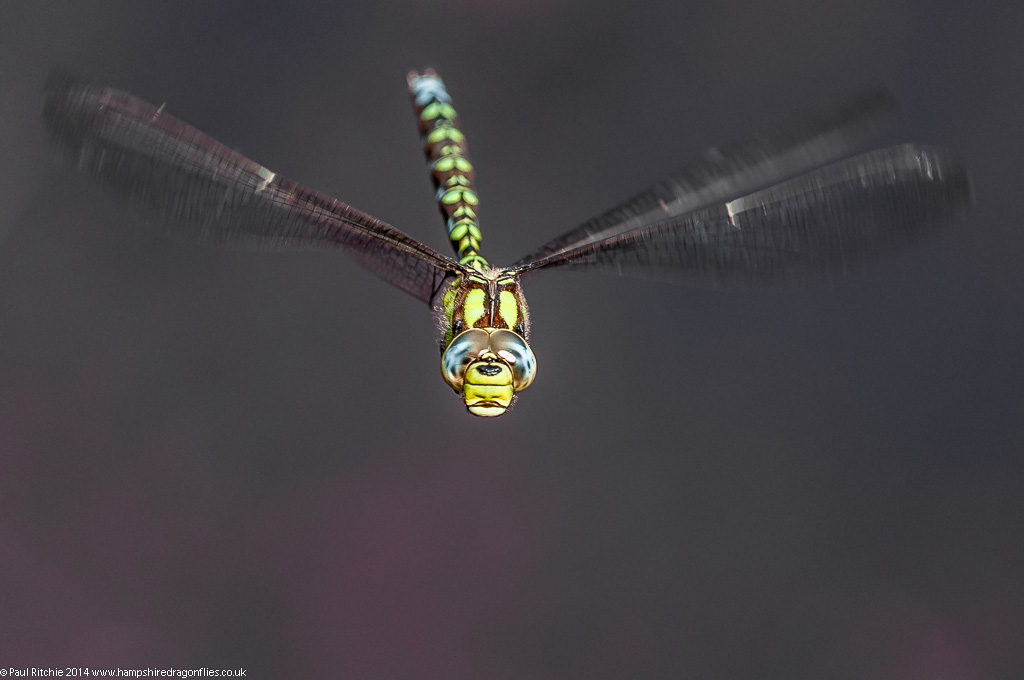 After I'd had my fill I checked the clearing for feeding hawkers, noticing mainly Migrant on the wing and reluctant to land anywhere near. Still, there was that other Southern to seek out.
On the way through I stopped at the small heath pond which had recently been replenished to find a resident Emperor. Excellent, as I'd been cheated of the chance for a close encounter at my usual spots this season.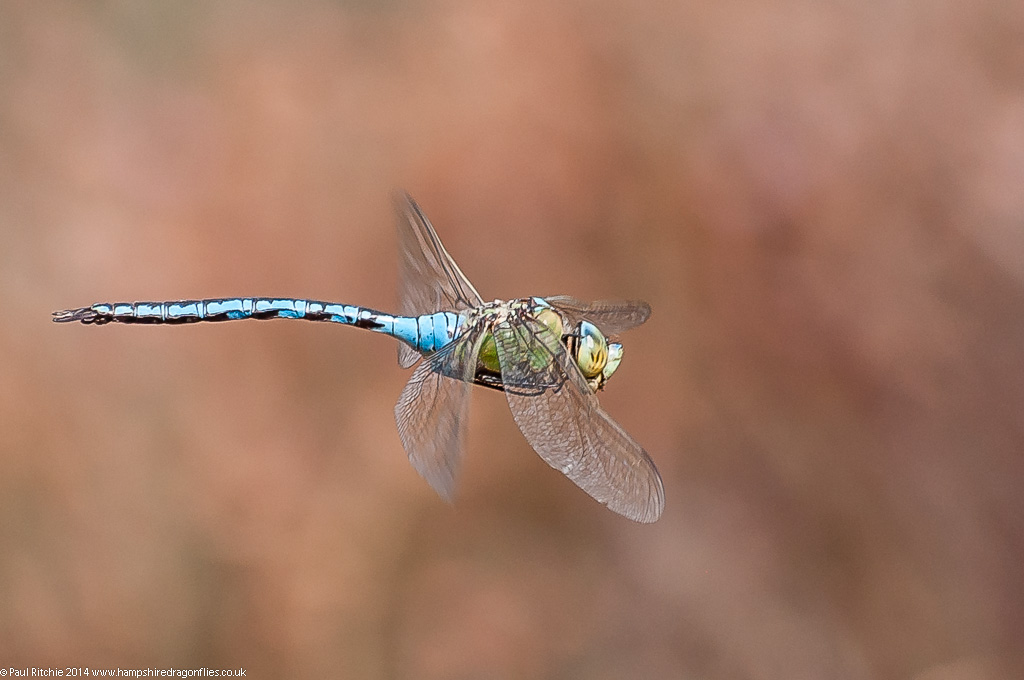 I walked to the centre of the pond and allowed my quarry to get accustomed to my presence and it wasn't long before he provided a fabulous display of his aerial abilities.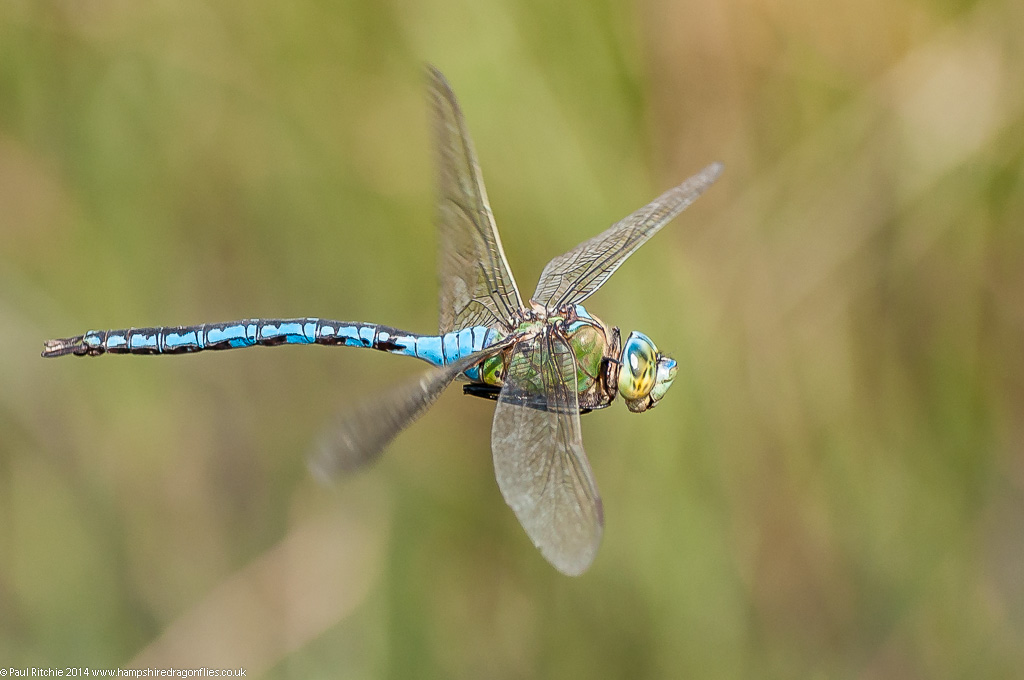 I spent a good hour with this delightfully agreeable subject and he allowed me some fabulous opportunities as he circled, retreated and flew in much like an aircraft coming into land before taxiing along before me.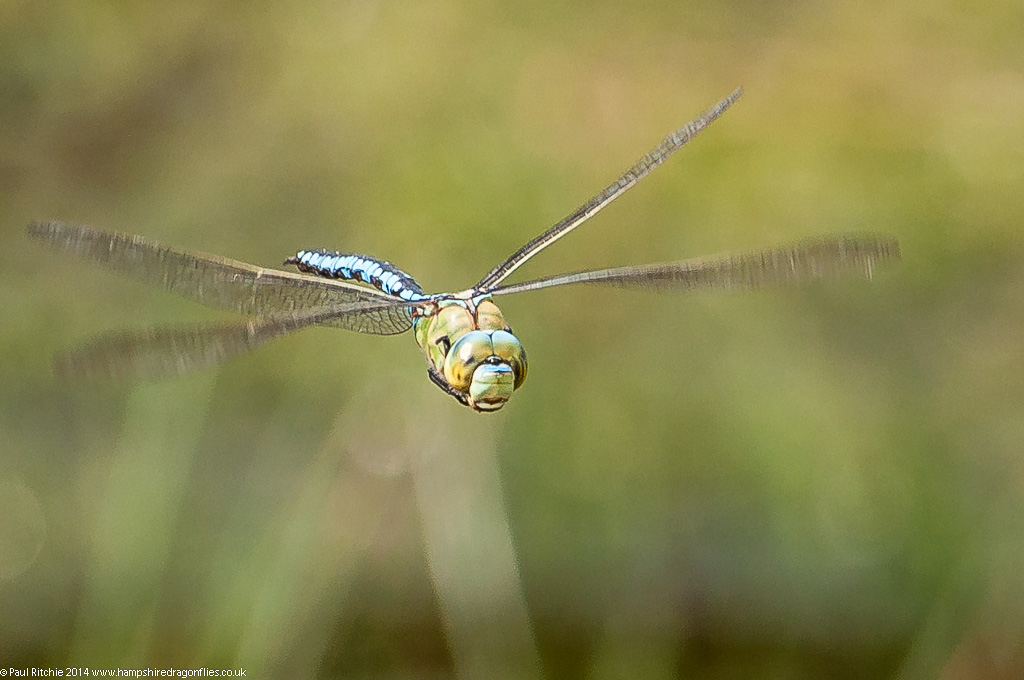 Satisfied with my results and grateful for another good hour of sport I went in search of the other Southern which Doug had found, but this fellow wasn't playing ball at all. I've rarely found one this unsociable, choosing the furthest reaches and not once coming to investigate.
No matter, I'd had a fantastic day participating in my favourite sport with three most agreeable subjects.