I managed to grab a few hours on Sunday 15th, although dragon sightings were thin on the ground. First port of call was Mill Lawn searching the feeder streams for any sign of Scarce Blue-tails. None to be found, although there was some activity from several Common Darters, Keeled Skimmers and a late sighting of a Broad-bodied Chaser, which was a delight to see.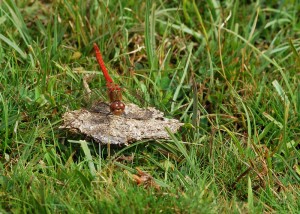 The main stream wasn't showing any signs of activity either, so I made my way to Linford where I watched a lone male Southern Hawker holding territory across the pond.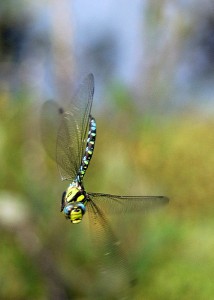 Rained off on Monday, but Tuesday 16th showed promise with the first good sunny day for over a week. I therefore started out early to cover as much ground as possible starting at Broomy Pond where Emerald Damsels were plentiful among the grass and heather.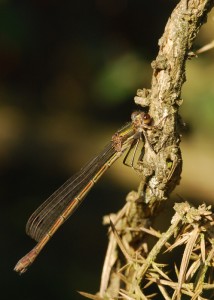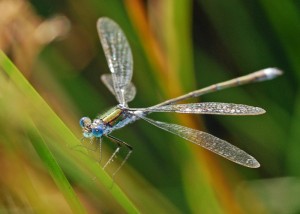 There was a lone male Emperor patrolling the pond, a few Common Darters among the gorse and further searching produced a few Small Red and Common Blue damsels..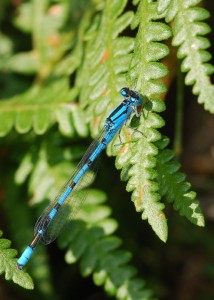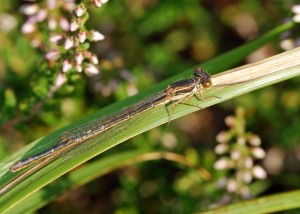 From Broomy I walked across the heath to Milkham Bottom where the pond was showing signs of the recent drought conditions with hardly any water. The surrounding heath only produced a couple of Black Darters.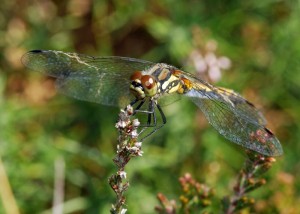 I've been assured by several people the pond at Milkham Bottom is one of the better ponds in the New Forest, but every time I've been there I've been disappointed.
Off to Blashford Lakes next for my first visit this year. Plenty of damsel activity and barely five minutes in I had my first sighting of a Brown Hawker, a male flying high among the trees along the back path. This was followed shortly after by a female patrolling the stream in the clearing. No photo opportunities though.
I back-tracked my route calling in at Linford to observe yet another patrolling Southern Hawker and several Common Darters enjoying the afternoon sun.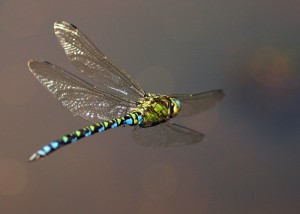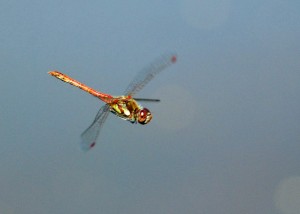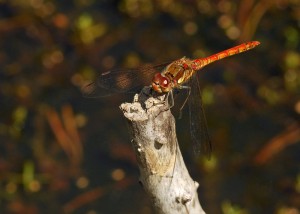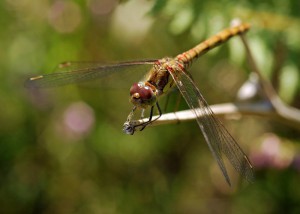 My last port of call was a favourite undocumented pond on the edge of the forest where the water level was so low I could almost walk from one side to the other. Despite the continued sunshine all I was were a few Emerald Damsels, a lone Male Emperor and a rather ragged and late-flying Four-spotted Chaser.
Wednesday 18th was the last chance I had to venture out, so I headed out to Pennington via Crockford Stream. At the latter the only sighting were a few Beautiful Demoiselles. On the way to Lymington I stopped off at a private fishing pond where I observed a few Blue-tailed Damsels and a lone female Black-tailed Skimmer.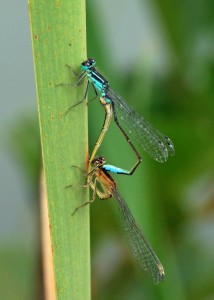 At Pennington I did a circuit of the sea wall and the old road. Along the margins of Fish-tail Lagoon there were a couple of Migrant Hawkers patrolling and a few Blue-tailed damsels. On the way back I stopped off at the small pond to witness a couple of Southern Hawkers and a few Common Darters, the latter also appearing at intervals along the gravel path.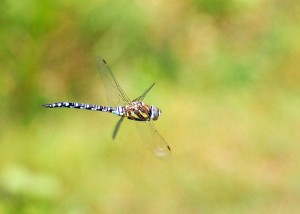 I called into Crockford on the way back hoping to see at least a Hawker or two, but alas the weather had turned overcast and there was nothing to be found except those hardy Beautiful Demoiselles. Similar circumstances at Hatchet small pond where by now the wind had really started to take hold. Even a short visit to Hawkhill where at least it was sheltered produced nothing further for that day.
The next few days brought some well needed rain. Bring it on. Once the ponds and streams are replenished let's hope for a few days of uninterrupted warm sun with no wind!