One of the major advantages with keeping a blog is the ability to look back on previous seasons for timely clues on where to visit when days aren't providing the optimum conditions. A stiff north-easterly with only occasional sunny spells meant somewhere offering shelter and feeding areas was on the cards.
After a few days stuck inside waiting for better weather, we decided to risk it and take a wander around Blashford Lakes, one of the few reliable places within the New Forest boundary where Brown Hawkers are usually guaranteed.
On arrival we were immediately impressed with the fine array of late summer butterflies feeding on the Buddleia at the Centre pond. Large, Small and Green-veined White, Peacock, Comma, Red Admiral, Small Tortoiseshell, Gatekeeper, Small Heath, Speckled Wood and our first Painted Lady of the season.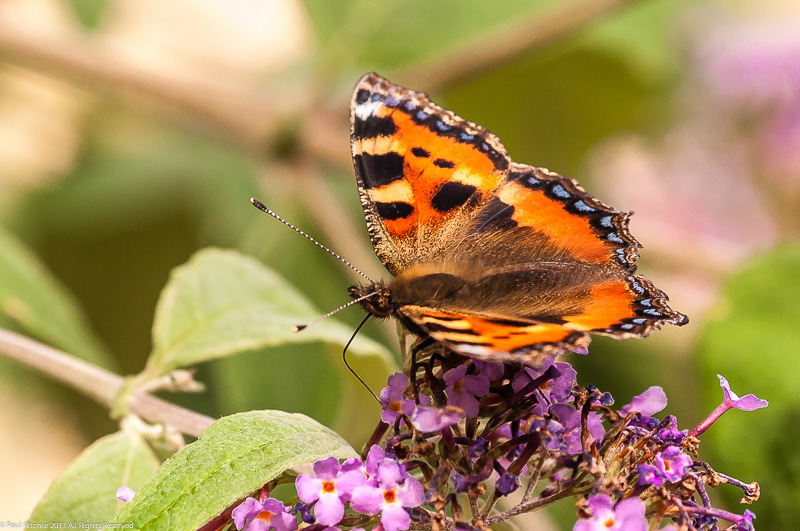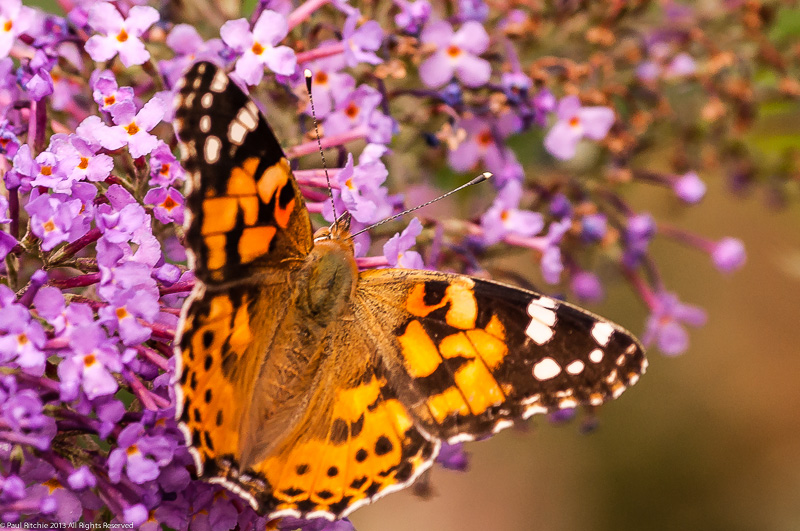 A male Emperor flew through but the only other odonata so far were Common Blue damsels lining the pond and the paths past the bird hides. Once we reached 'hawker alley' we had our first sightings of Brown Hawker; at least three disturbed from their perches. A circuit around Ellingham Pound didn't produce much over the water except yet more Common Blue, a few Blue-tailed and a couple of Red-eyed.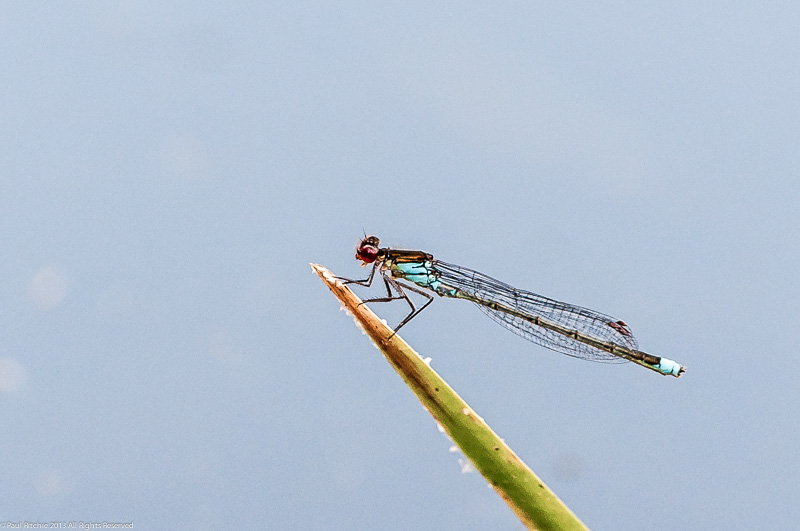 Along the back track we had another couple of Brown Hawker sightings and another couple of missed perched opportunities. Even the Emperor at the far end did a disappearing act, but we did see another Clouded Yellow.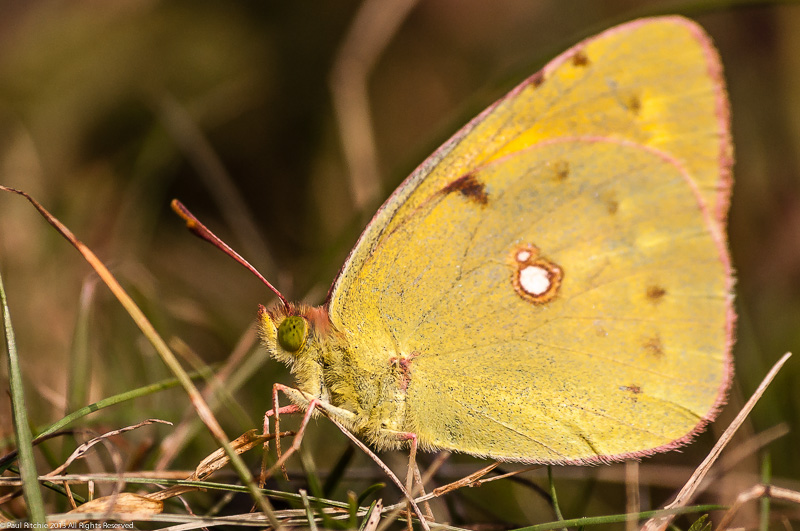 I was initially chuffed with my sighting and capture ten days ago, but have since heard (and noticed) they're everywhere. Always a delight to see and usually a challenge to photograph, especially when feeding as they rarely stay for more than a second or two at one plant.
Back down hawker alley we watched as a male Brown Hawker flew up, circled and landed deep in the bramble. I had to make the best of this opportunity and proceeded to get ripped and stung attempting to approach closer.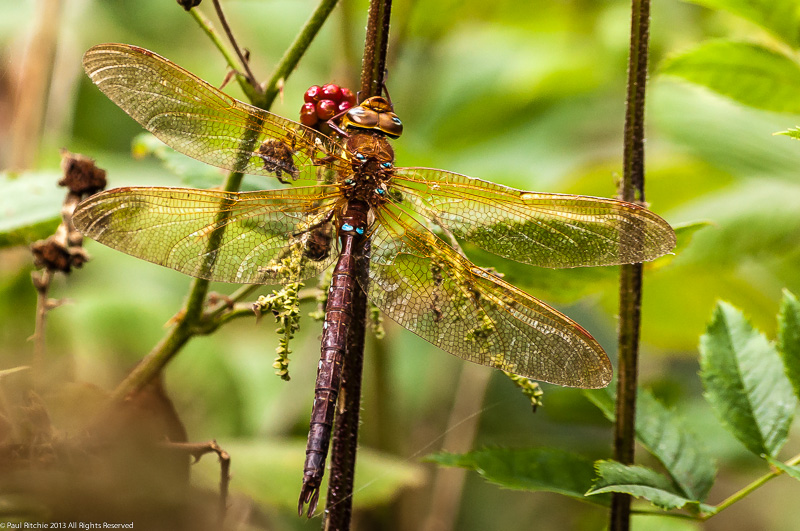 By now the cloud was increasing so we briefly connected with the butterflies again before crossing the road for a stroll around the northern rides, usually a reliable area for feeding hawkers. Initially all signs were blank until we reached the far end where a Brown Hawker rose and almost at once perched again, just long enough to grab a record shot.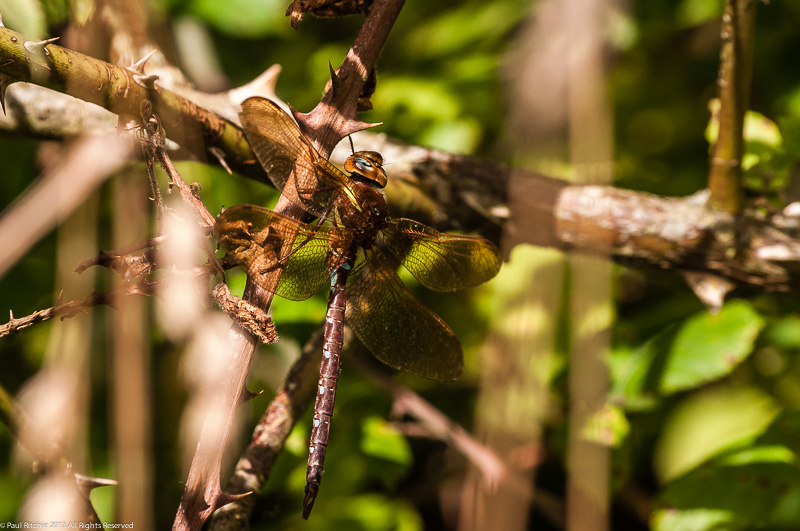 We did see a Southern and a couple of Migrants during our visit, but too far or inaccessible for any photo attempts. Still, any chance to engage with Brown Hawkers is always welcome, and it dragged me away from the PC for an afternoon!