I'm usually reluctant to revisit sites of summer splendour which have already supplied a peak, and Crockford has produced some stunning peaks this season. Still, looking back I did visit this late in August last season and had a terrific day.
There was always the possibility of some late season hawkers to make another visit worthwhile, and should we find little else we should at least be blessed with the reliable Common Darter. As it was the latter were surprisingly few, at least matched in number by some late Keeled Skimmers.
A few male Beautiful Demoiselles were holding territories, with the occasional worn female flying through.No Chasers today, and no Emperors, which doesn't mean to say they could be present upstream. On a positive note Golden-ringed were in good attendance.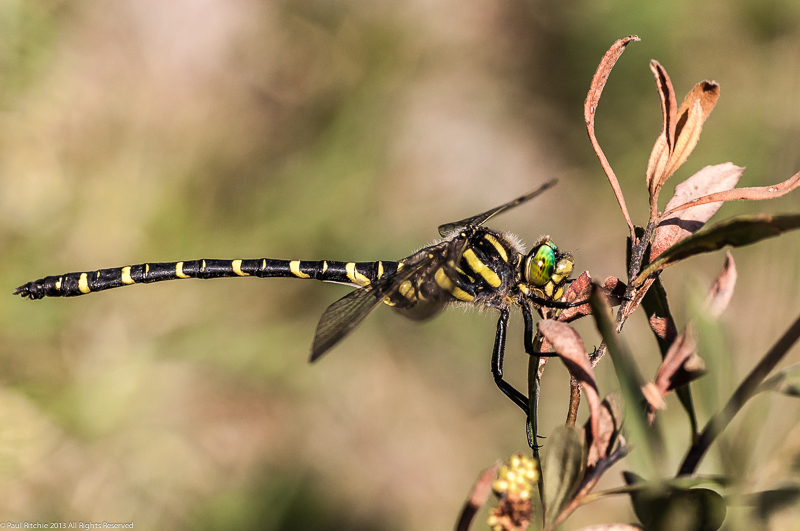 A walk upstream produced a reasonable amount of Small Red damsels but I worried about the lack of Southern, with only three males spotted during our three hour stay.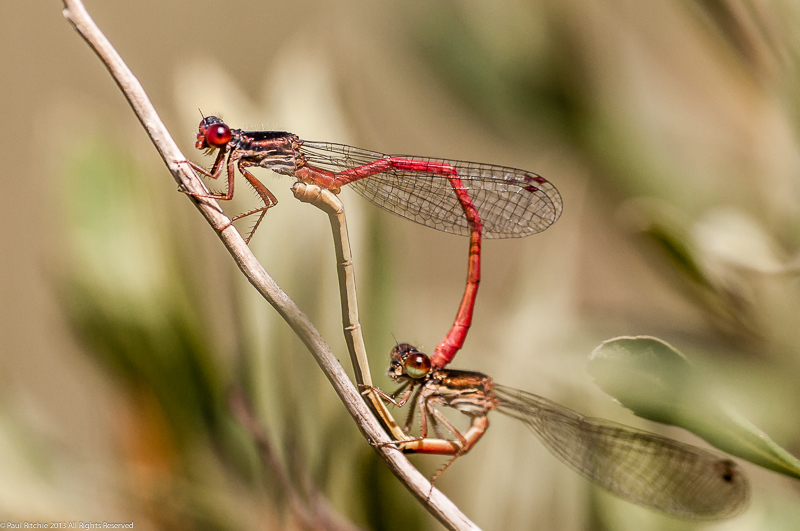 Among the heather were a few Common Darters, and occasionally one or two would fly down to take up territories along the stream.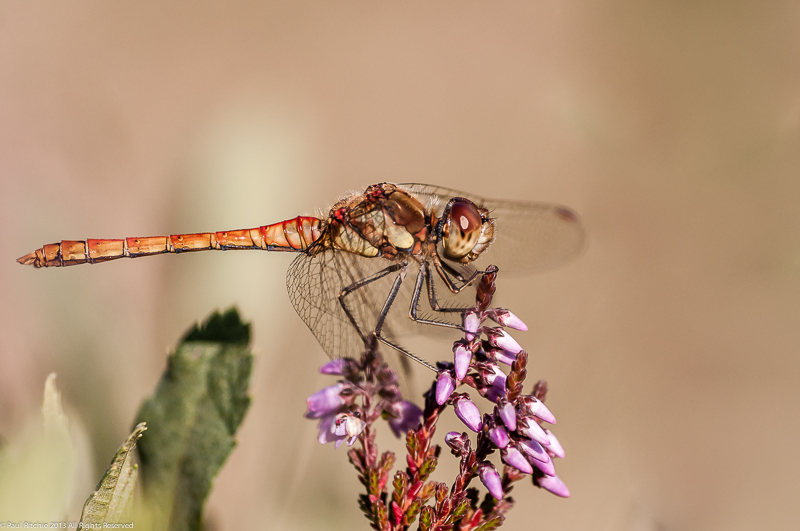 Every so often a male Southern Hawker would fly through and patrol the tree tops for a short while before disappearing uphill. A couple more were seen during a walk around the perimeters, along with a couple of Migrants. Neither came down to the water, so it was left to the ever-present Golden-ringed for photo opportunities.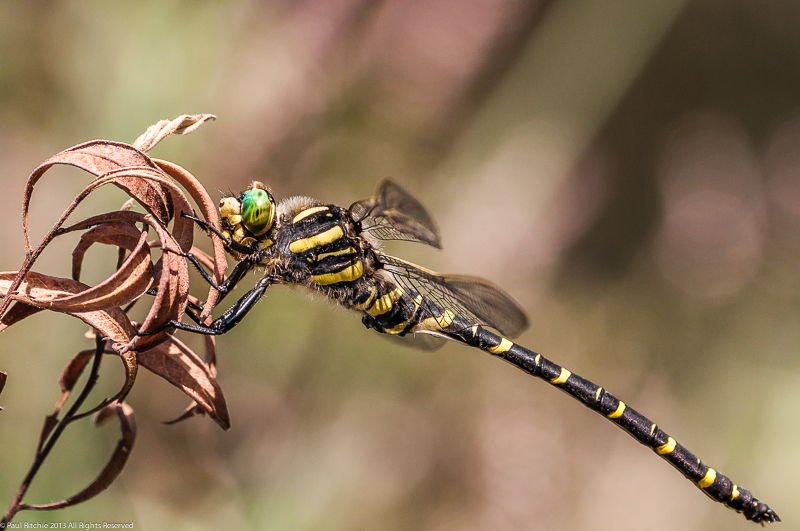 After we had our fill we called in briefly to Hawkhill. The 'garden' area is now so overgrown as to become a deterrent rather than an attractive feeding area for insects. A few butterflies were flying, but nowhere near the levels which were found here a few years ago.
All the seed heads which provided such perfect perching opportunities for feeding dragonflies are now hidden by growing trees. There are still a few non-native plants holding their own, with one bright orange bloom providing an artistic background for a female Common Darter.
We did see a Southern Hawker patrolling the gate area on the way in, probably the same individual who decided to circle the car while we were having a cuppa; at one point perching on the pack of biscuits placed on the roof! Unfortunately my hands were wrapped around a cup and biscuit of my own. There's still plenty of time for you beauties yet…