Sunday 7th June
I promised a return to Bentley Wood to check on the progress of the (recently refurbished) ponds, and the choice was welcomed by Sue as an alternative to Badminston Common where she thought I might end up 😉
Of course the promise of a sighting or two of Small Pearl-bordered Fritillary should make the trip worthwhile, but it was those ponds I was more interested in, and I'm completely in dragonfly mode. Thankfully the latter didn't disappoint.
A gaggle of butterfly switchers were in the Eastern Clearing in search of the SPBF's, and as we only saw the two ourselves; neither of which chose to stop.
We did however have a sighting of an Emperor hawking and catching a Brimstone which he began to devour on the wing before deciding to perch low to finish his meal. Unfortunately the lack of stealth by one of the gaggle scared him up again and he decided the tree was a safer option.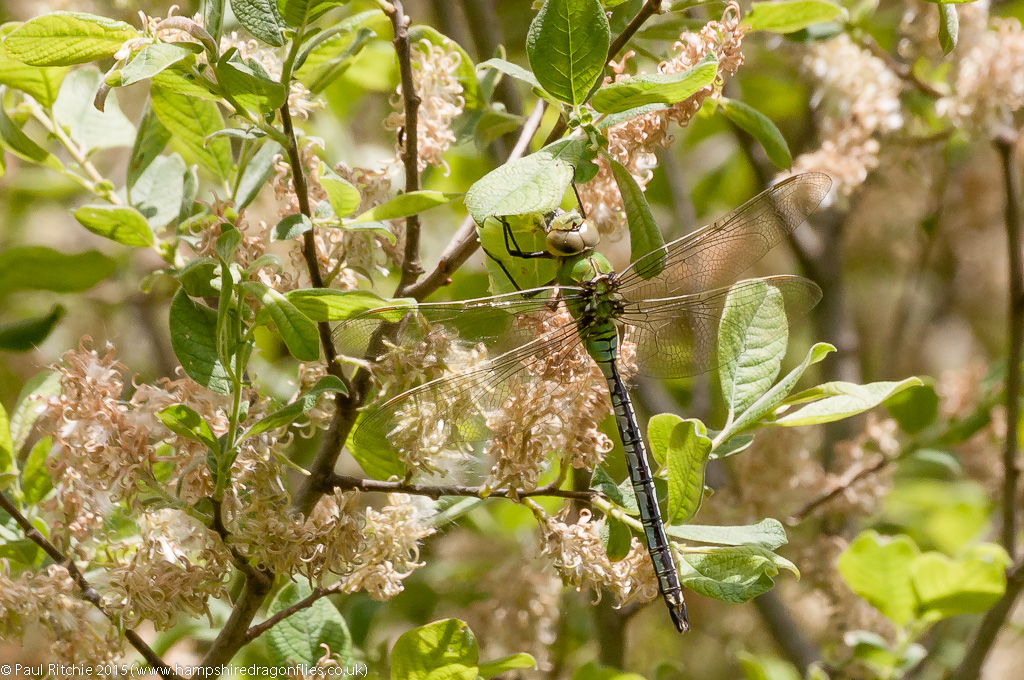 On to the ponds then, and while the dark pond had only Large Red and a surface scum of algae, the bench pond was showing more signs of life than it has done for many years. Not much, and a tad disappointing, but it needs a chance to get back in the swing of things.
Today we had Large Reds in abundance, a fair population of Azure, just the one Four-spotted Chaser and a single Broad-bodied Chaser. I had hoped for Downy, but the timely arrival of a male Emperor, joyful in his youth and his acrobatic prowess, gave good sport for a while.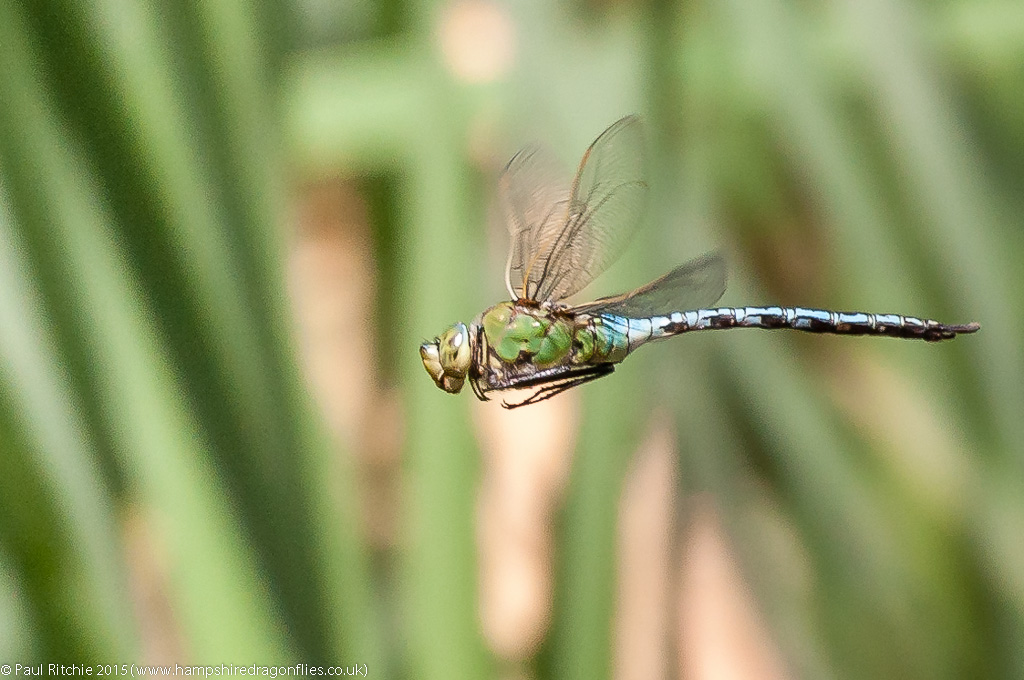 I've had easier, and this one was pushing every conceivable boundary of airspace while grabbing insects on the wing. Always a joy to see. Once again the dawdling passing of patchy cloud curtailed all activity so we made our way back to the Eastern Clearing.
A female Broad-bodied Chaser was hawking the meadow, too nervous to stay put, and the Emperor from earlier was still in attendance, this time perching low down on a convenient stick, but buried deep in a stand of bramble.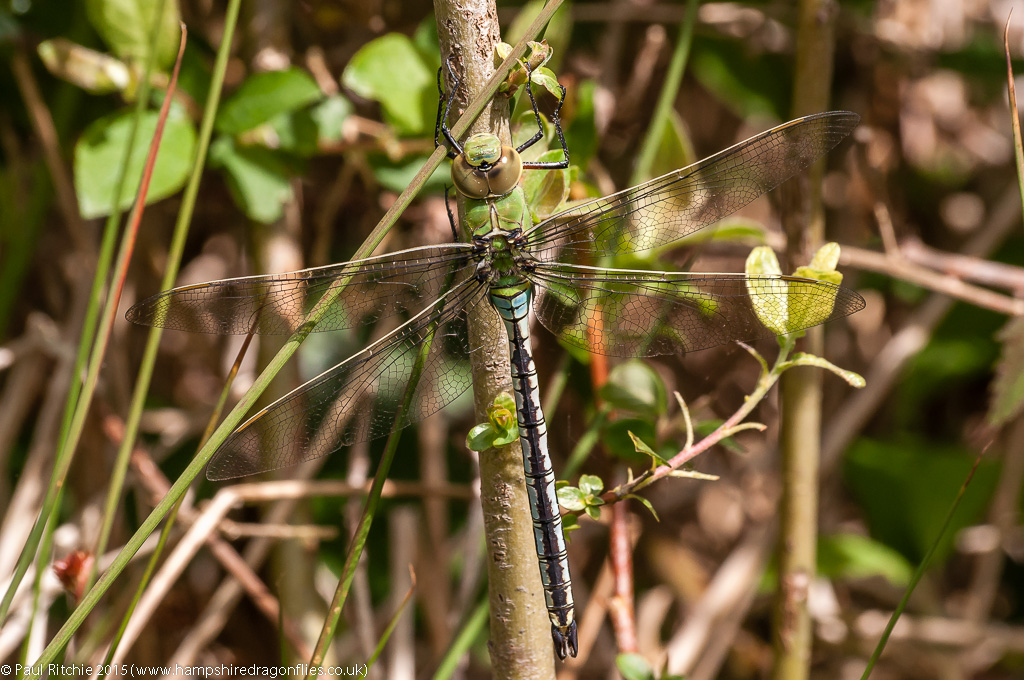 Not a lot then…but it was meant to be a butterfly day! It should be worth a look in to those ponds in a week or two, but I've been seduced by another….