Wednesday 8th July
A few days to catch up on, and, as we're due for a period of inclement weather, I'm going to break it down over two or three entries.
I've been hearing several reports about this being a rather lousy season for dragonflies. It certainly hasn't been wonderful for damselflies, with populations down across the board and the usual swarms at key sites sadly lacking.
The spring stalwarts, Broad-bodied and Four-spotted have also been thin on the ground (or in the air if you like). However it has been a great season for some of our other species. The Hairy appeared to be doing well on the Somerset Levels and numbers seem normal at other key sites except Pennington, which has been going downhill in recent years.
The Emperor has had a fine season. Numbers way up in my observations. Likewise the Scarce Chaser and Black-tailed Skimmer. A little too early perhaps to document the Golden-ringed, a benchmark is Crockford where their peak has yet to happen.
The same with the Brown Hawker. Way too early to quantify.
So back to Swanwick. In an unusual step I took the bus; something I doubt I will be doing again. I'd rather walk and spend the equivalent of the price of a pint on a pint.
My reason I took the bus is it hadn't promised to be a particular fine day, but a brighter afternoon had me curious. No Small Red-eyed (yet) around the dipping pond; just a few Common Blue, Azure, Red-eyed and Blue-tailed.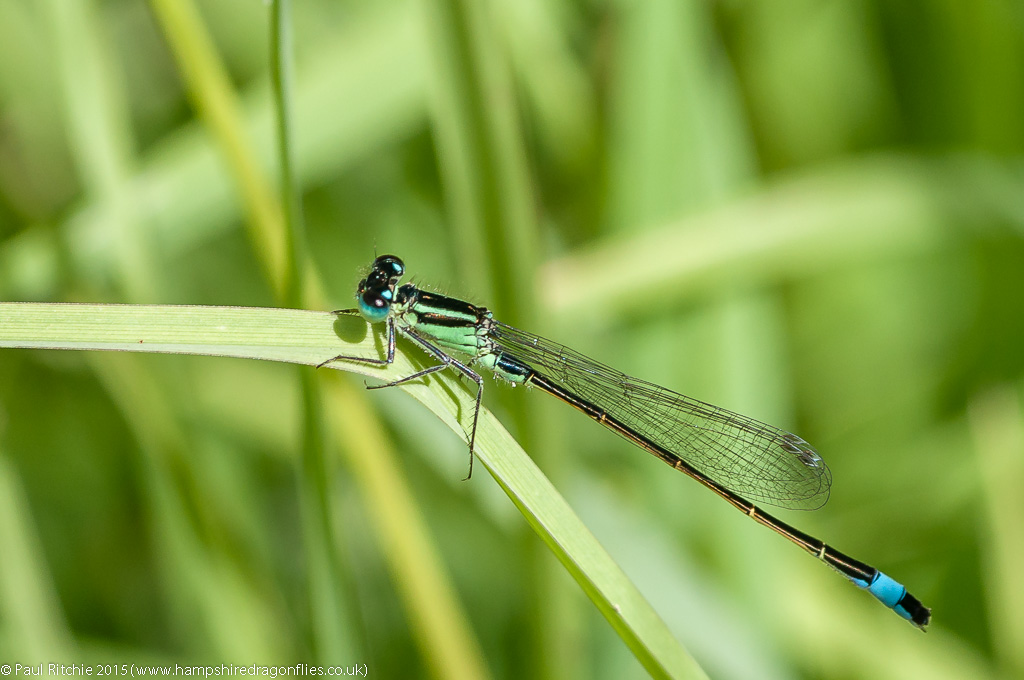 The grassy area was sadly lacking due to the overgrowth – a problem quite easily overcome by razing a path or two through to offer decent vantage points for perching odos. They need these clear sections to both hunt for prey and have a good route to escape predators.
In common with many water bodies this summer, the stream was completely dry, and the surrounding foliage was also overgrown with no clear sections, but a few damsels were present around the margins.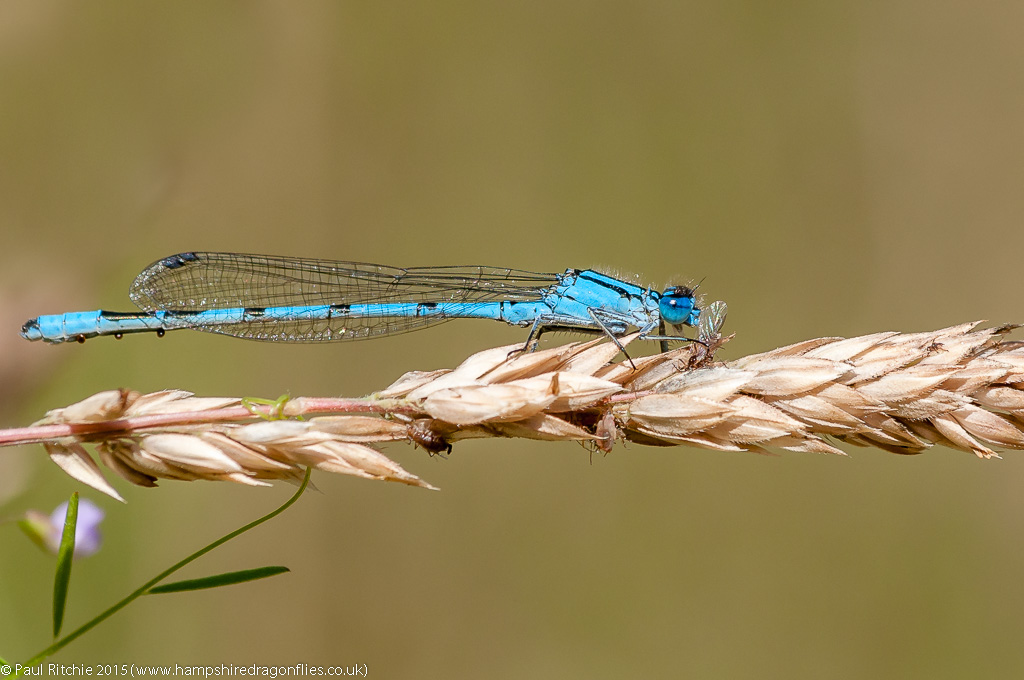 My favourite little meadow had a young Common Darter and an Emperor content to hide within some deep cover, making for a technically-lousy shot, yet offering a sense of meadow realism.
The 'dog pond' at least had a few Broad-bodied Chasers present; two males battling over a female in what is presently just a muddy puddle.
I decided to have a walk around the furthest reaches of the meadow, the best area orchard-like with a few well positioned small trees to break up the landscape. The only problem with this lovely little micro-climate were the hoards of horseflies which were ravenous for me today. I suffered six nasty bites during my quest for a present Golden-ringed.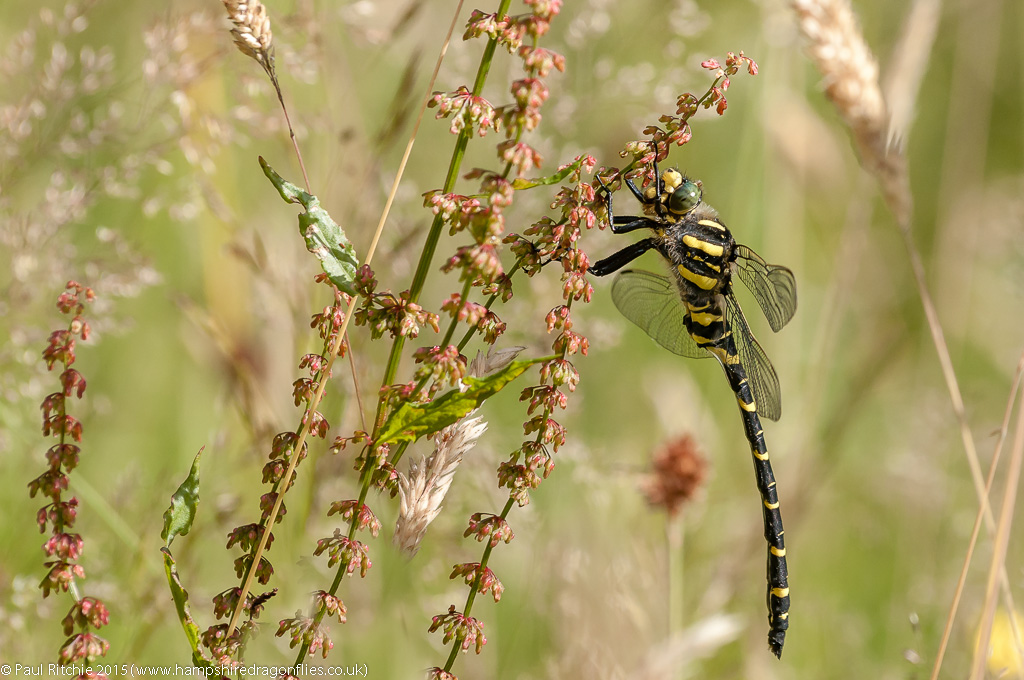 Worth the bus fare? Maybe. Certainly worth the visit.