Saturday 18th July
Due to the recent weather I've been robbed of the opportunity to venture east in search of scarcities and rarities, so instead I pottered around a couple of local nature reserves.
On a pleasant Thursday I took the long walk around Blashford, and besides good showings of Brown Hawker, Emperor and a female Southern Hawker, I came home with nothing worth sharing.
So to Saturday and an afternoon stroll around Swanwick; expecting nothing, but loathe to let any glimpse of summer go to waste. As it was it turned out to be rather enjoyable.
Around the dipping pond there were a few Blue-tailed, Red-eyed and Common Blue damsels with brief visits from Common and Ruddy Darter, Black-tailed Skimmer and a male Emperor who chose the whole area as his territory.
Over on the hill another Emperor was hawking magnificently and at Tom's Pond the small meadow provided some welcome photo opportunities.
This violacea female led me a merry chase until she found a pleasing spot.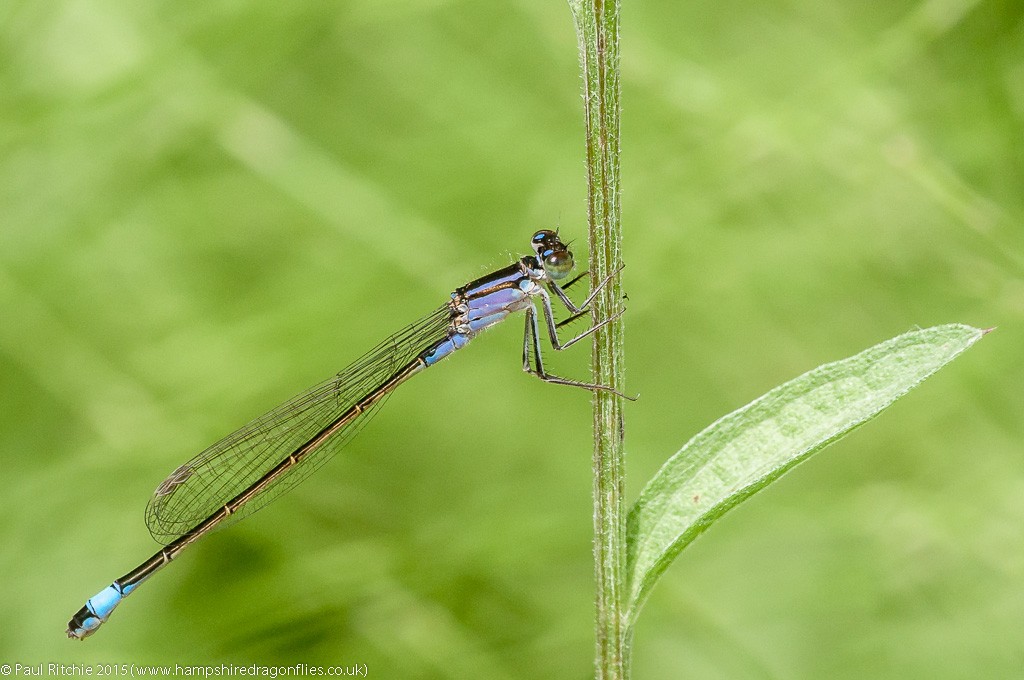 My favourite little quadrant had a male and female Emperor hawking, and Sue spotted a male Southern Hawker who gave me just the one chance to grab a shot.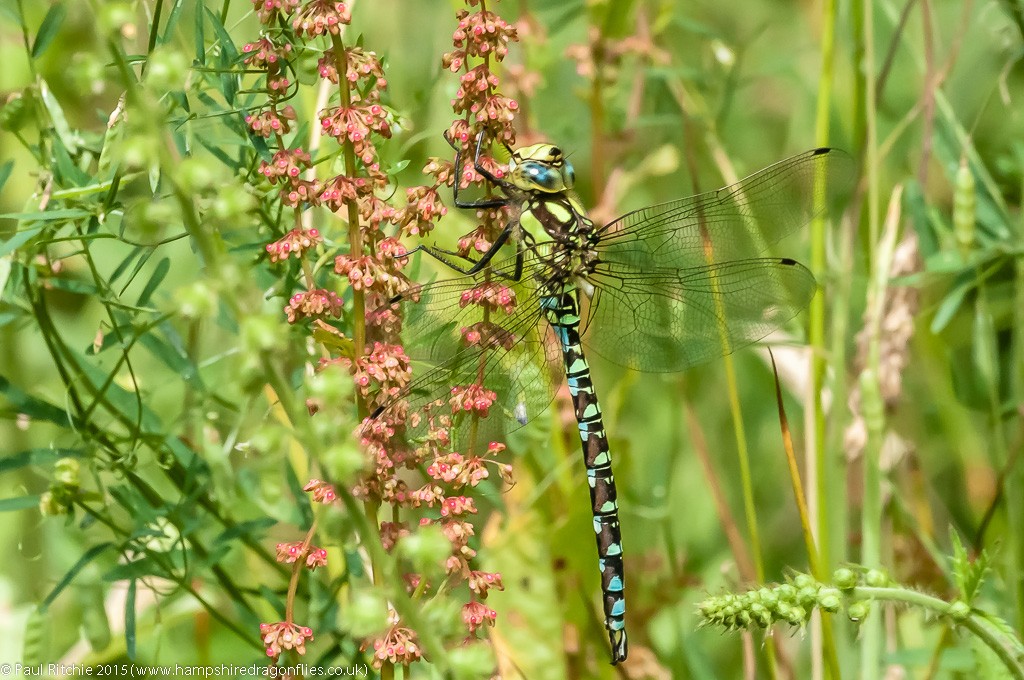 At the dog pond a couple of Broad-bodied Chasers, long past their prime, were battling continuously over their murky brown puddle. Appearances didn't matter to a female Southern Hawker, who circled the pond several times, stopping frequently to oviposit either in the muddy bank, a discarded log and even my right boot!
Try as I might I couldn't pin her down for other than a record shot, so I continued back through the top meadow, stopping briefly to grab a shot of one of those tatty BBC's.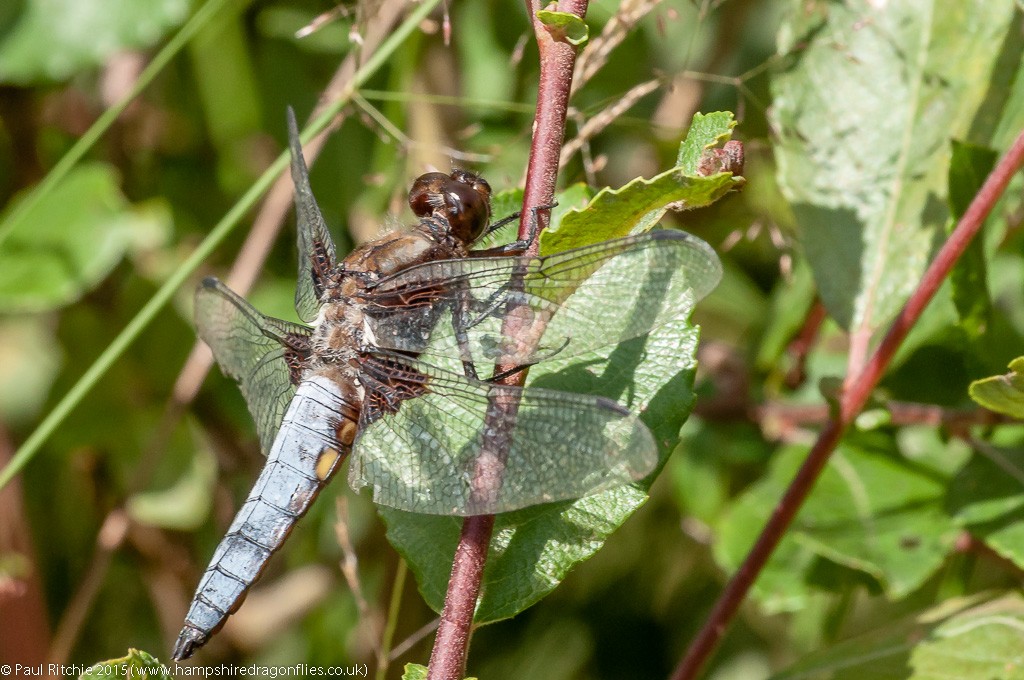 Back at the quadrant there was no further sign of the male Southern, but an Emperor led me on a fruitless chase. Instead I concentrated on a pair of Blue-tailed swaying in the breeze.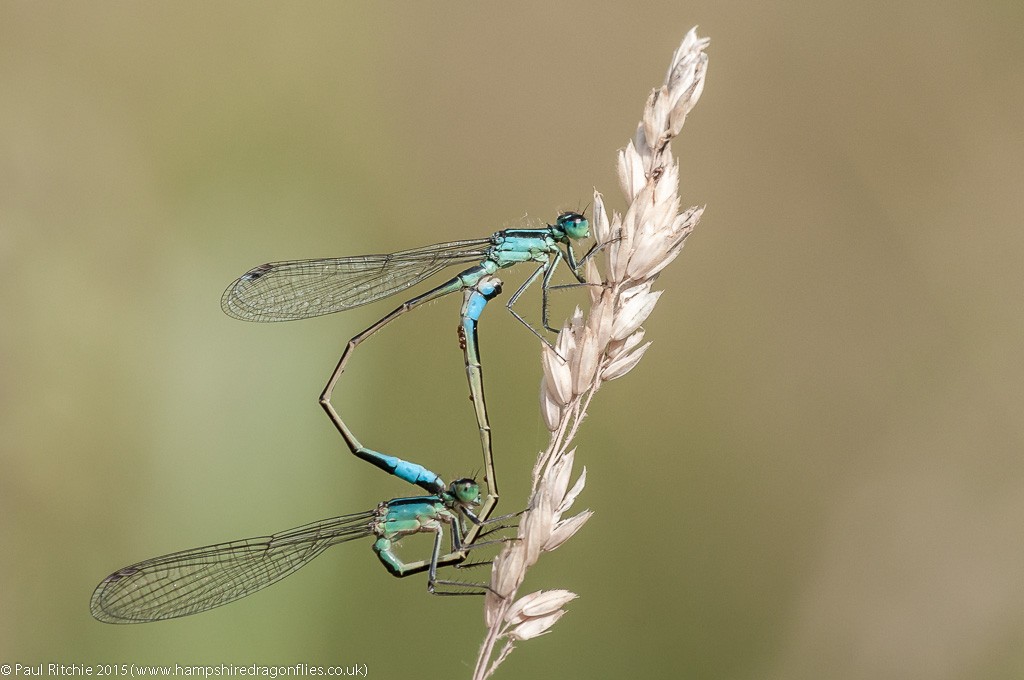 Once again the best activity and opportunities were away from water in verdant meadows, host to plenty of feeder insects. On Saturday they were chopping trees. Let's hope they don't destroy these meadows ahead of time again this year.
If they do, then I'd like to hear an explanation from HWT – especially as there's been continued postings on Twitter regarding the demise of our wild flower meadows…