Friday 28th June
Knowing that Longham Lakes would attract the twitchers and paparazzi we introduced Steve & Debbie Birt to Thursley on a relatively quiet Saturday.

We decided to do the tour first thing as the heat & humidity became a little uncomfortable for walking. Steve's targets for the day were Brown Hawker – which we found almost immediately with several males hunting across the heath.
Next on the list was Black Darter, and halfway through the boardwalk route we discovered a fresh female low down in the scrub.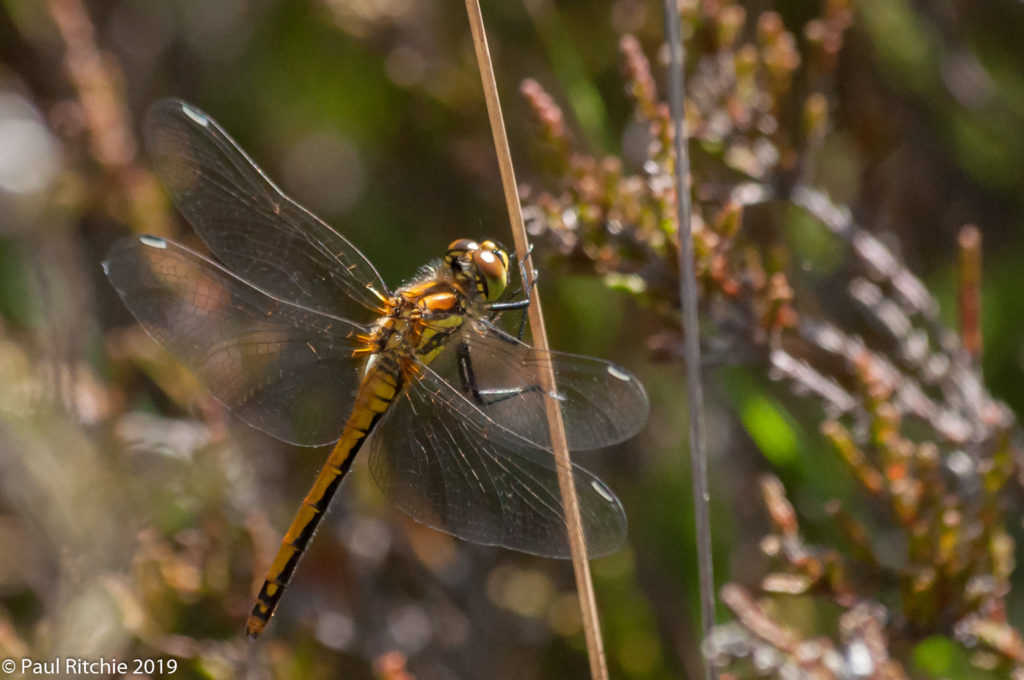 Continuing along the boardwalk we sat a while and watched the profusion of Four-spotted Chasers, Keeled and Black-tailed Skimmers and a wealth of damsel activity including the Common Emerald – another target for Steve today.

Taking a right turn we reached the end of the boardwalk and I was overjoyed to see they had created a series of shallow ponds. Small, open and fully accessible, these ponds were a delight, with plenty of action in this now blistering heat.

Indeed, on one of them we had a brief sighting of a Red-veined Darter. After spending a few moments trying to relocate this visitor we decided to head back to the shade of The Moat.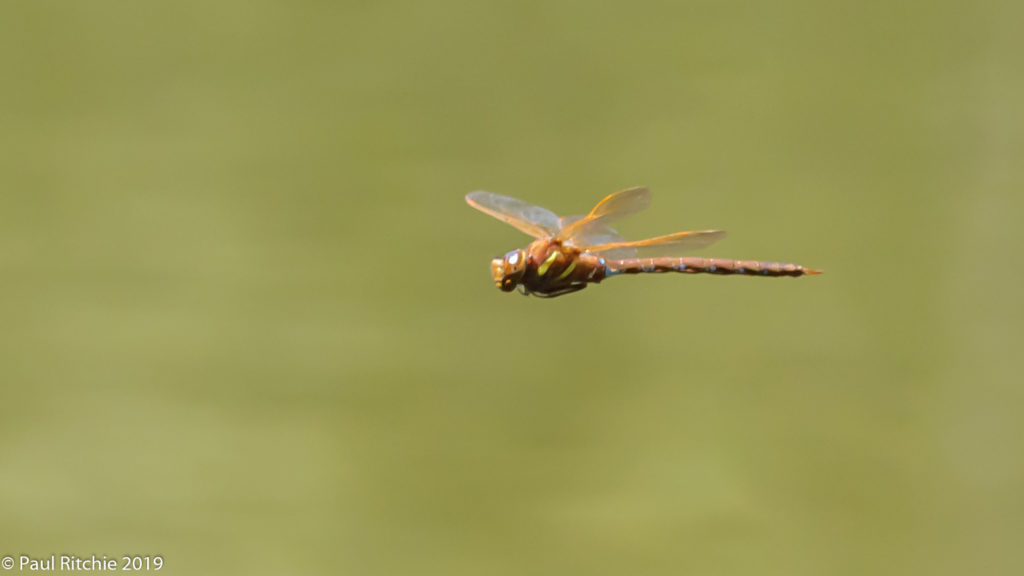 It was here Steve bagged his fourth hope-for species. Sure enough, in it's usual place, was a male Brilliant Emerald patrolling the dark shadows of an inlet, merely centimeters from the surface. Impossible to photograph, but always a joy to see.
---
I returned to Thursley one last time the following Friday in the hope of having another go at the Brilliant Emerald.
I spent a good four hours rooted to the spot waiting for a glimpse, constantly being interrupted by dog walkers and far too many photographers, and realised exactly why I stopped going in the first place.

Sometimes I require peace, quiet and concentration, immersing myself in the joys of nature. Unfortunately today it resembled Waterloo Station.
This was the best I could manage in darkness, and gives some idea of his chosen patrol.